As the cost of living crisis deepens, and the harsh winter air starts to bite, thousands of Britains are finding themselves forced to gather in communal spaces known as warm banks to stave off the cold as heating their own homes has become unaffordable.
The UK is entering its coldest months and hundreds of local community centers, places of worship, and even small businesses are opening their doors to provide warm spaces for people from all walks of life.
The term warm bank was coined by a money-saving expert, Martin Lewis in a depressing tweet from July.
Can't believe I'm writing this, but I wonder if this winter we will need 'warm banks' the equivalent of 'food banks' where people who can't afford heating are invited to spend their days at no cost with heating (eg libraries, public buildings)?

– Martin Lewis.
What is a warm bank
Warm banks have been pitched as a sticking plaster while a solution is found to the myriad of factors that has led to record levels of inflation, driving household bills sky high, while wages continue to stagnate.
However, just like food banks, which now outnumber Mcdonald's restaurants in the UK, millions of people may be forced to rely on heat banks in order to survive the winter.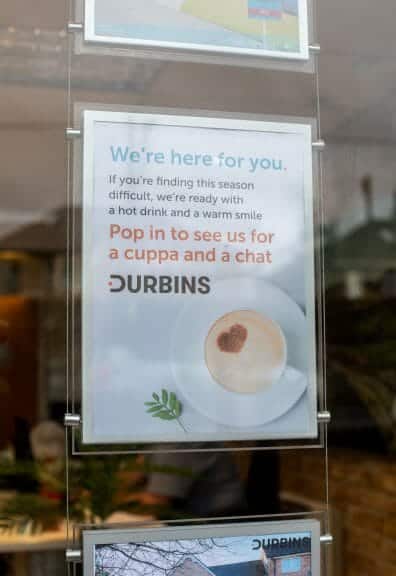 The Conservative Government claims that the cost of living crisis is a result of the country's slow recovery from Covid and the Russian invasion of Ukraine.
Although, according to industry regulator Ofgem, the average annual energy bill in the UK was only £1,200, a figure that has more than doubled to £2,500 in less than a year. However, in recent months, the wholesale price of gas has plummeted, while UK energy firms are recording record profits.
Remote workers flock to find warm space
As many continue to work from home following Covid restrictions, it isn't only those outside the workforce who are struggling to afford the price hike.
According to the Office for National Statistics (ONS), the number of people in the UK working from home has more than doubled from 4.7 million to 9.9 million between 2019 and 2022.
Set up by Jason Baldry, Warmspaces.org is "designed to signpost anyone in need of warmth, to a warm space to share with others."
One of the places offering a safe space for people to keep warm is Durbins Estate Agents in Church Village, South Wales.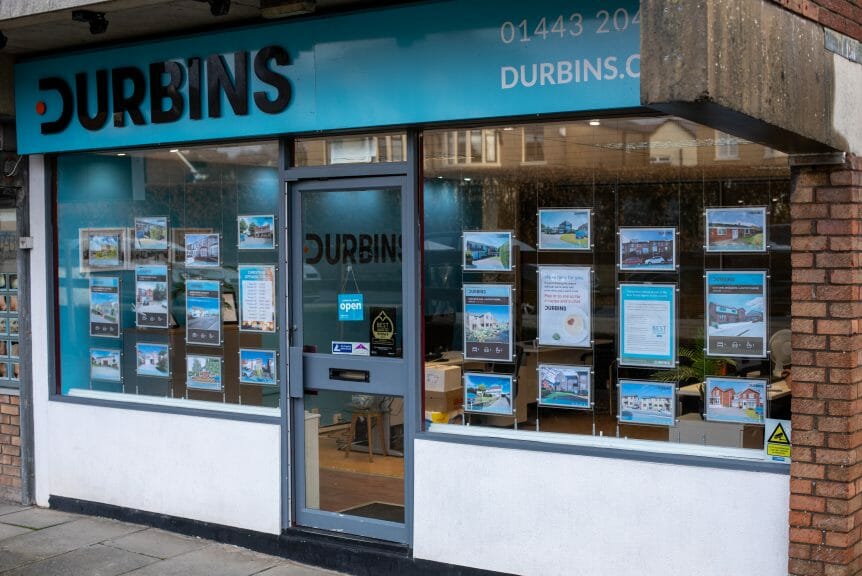 When asked why they registered as a warm bank, Marketing Executive, Sarah Churchill tells me that it was an initial idea to offer "coffee and chat" as the team "really do care about the people that come through the door."
"It's something small – a safe place for them to drop in for a hot drink and a chat with a friendly face – but the response we've had has shown how needed and appreciated these small gestures can be."
As local councils pledge to use public buildings, a spokesperson from Rhondda Cynon Taff County Borough Council said:
"The Council has created a number of Winter Welcome Centers in partnership with the public sector, voluntary sector, and community partners across the County Borough. The current rise in the cost of living has the potential to leave many people in difficult positions, the center looks to provide a space where people can stay safe, and warm, chat and get support and advice to help them get through the colder winter months.
Residents of RCT are also able to drop into any Library within the County Borough and be assured of a warm welcome, and a place to relax and recharge mobile devices. Activities and winter-warming items will also be available alongside a warming cup of tea and a snack in some venues.
The Council will continue to work, assess and understand local needs, and existing provision and to design and deliver solutions across the County Borough where possible."