Record-breaking snowfall throughout California has rattled many of its towns, including Crestline, where residents took to social media this past week asking for help.
Residents of Crestline, California – a mountain town two hours north of San Bernardino – have seen five-to-ten feet of snow over the last few weeks as record-breaking snowfall has blanketed the Sierra Nevada Mountains and surrounding regions. At the North end of the state, Soda Springs received 38 inches of snow over 24 hours last weekend.
But, in Crestline, the steady stream of snowfall has created disastrous conditions for the 9,300 people living in the community. Snow has surrounded entire homes, leaving many elderly people trapped inside while waiting for help. The roof of the city's only grocery store even collapsed, forcing Crestline residents to create their own food distribution system. One resident trekked a mile to the food distribution center and waited over three hours for a few bags of groceries.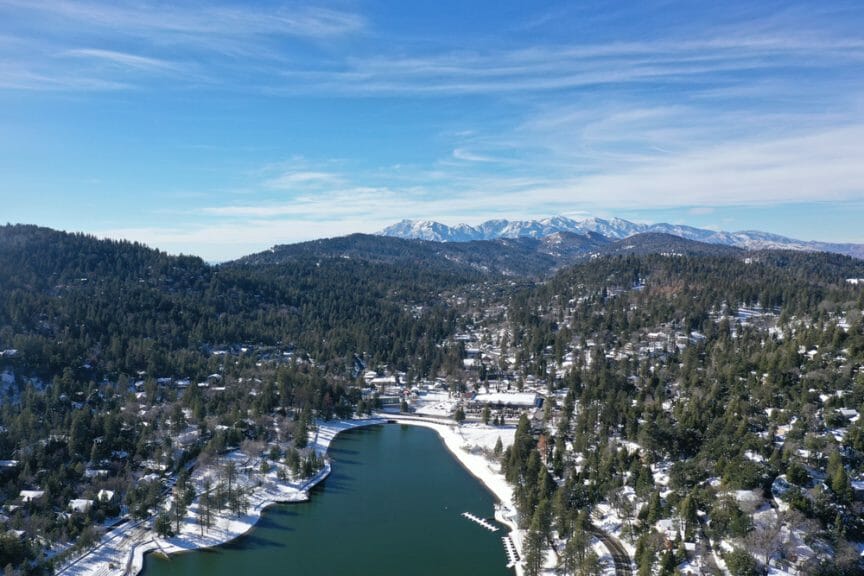 Another resident took to Instagram to inform the public about the dire conditions in the town:
"We are fortunate to have an A-frame but many others have dealt with roof collapse due to the weight of the snow, including @goodwinsmarket the local grocery store since 1921."

katie.manes / Instagram
A relative of a resident shared that her elderly father had been without power for a week:
"I grew up there. My 72-year-old dad went without power for a week. He has a small generator but the gas supply is so limited. He is using his truck to charge his phone to let us know he is okay. It's been very scary."

nicolefaith4 / Instagram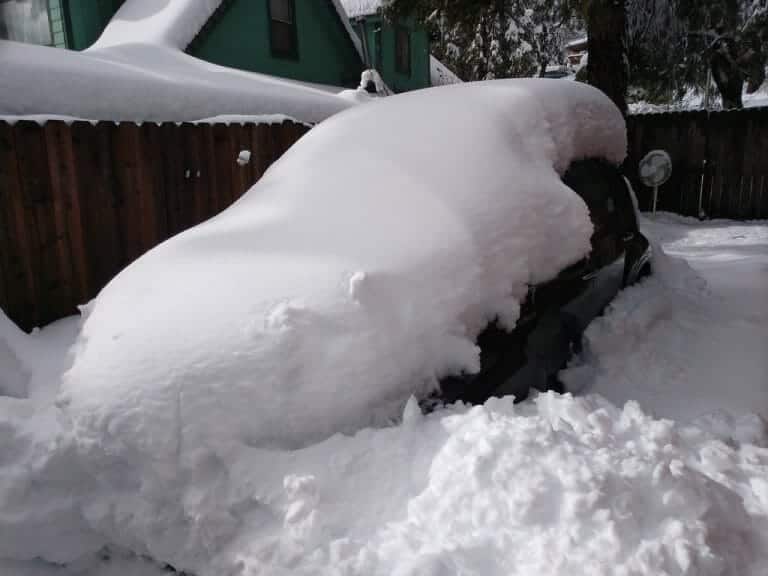 Crestline Bands Together in the face of Slow County Support
The emergency response has mainly been a community effort as residents have taken matters into their own hands. In addition to creating a food distribution system, people have shoveled the snow off neighbors' roofs and brought groceries to those who cannot leave their homes. Crestline residents even brought milk to a family with two young children.
Local officials say their plows cannot clear all the snow, and county officials have been slow to assist. Jessica Yellin of News Not Noise reported that county fire officials have already deployed 500 emergency personnel, but whether those people have arrived is unclear. Many roads leading to Crestline are incredibly steep and unsafe, with multiple access roads closed altogether. In an interview with CBS News, one resident expressed the community's skepticism about the county's emergency response:
"They say they're coming. They say they're coming. It doesn't feel like they're coming."

Vanessa Totten / CBS News
Winter storm warnings are in effect for much of San Bernardino County and the Sierra Nevada Mountains over the weekend, with 6 inches of snow expected near Crestline and 2-to-4 feet anticipated at higher elevations in the Sierra Nevadas. An atmospheric river is also expected to bring heavy rains to Los Angeles and surrounding counties from Thursday night into Friday morning, increasing the chances of flooding in mountainous areas like Crestline.
County officials have said it could take weeks to clear snow from some of the more remote areas of Crestline. The Crestline / Lake Gregory Chamber of Commerce stated that those looking to help the community could urge President Biden to declare the community a Federal Disaster Area, which would help secure federal aid. You can pledge your support by calling California Governor Gavin Newsom's office at 916-445-2841 and telling the Governor to urge President Biden to declare the area a Federal Disaster area—press 1 and then 6 to reach the appropriate phone line.