Christmas is a time to be with those you love. For many, this means a few hellish travel days leading up to Christmas and the New Year. But what impact does all this travel, and particularly flying, have on the climate?
A Boeing 747-400 jumbo jet carries 63,000 gallons of jet fuel and burns through it at a rate of 0.9 gallons per second. This means that just one flight has a damaging impact on the climate. Now, let's multiply that by, say, the 39,520 flights that passed through JFK in November, and that's where the problem lies.
This is how much the global average temperatures have risen. They are only going to keep getting worse.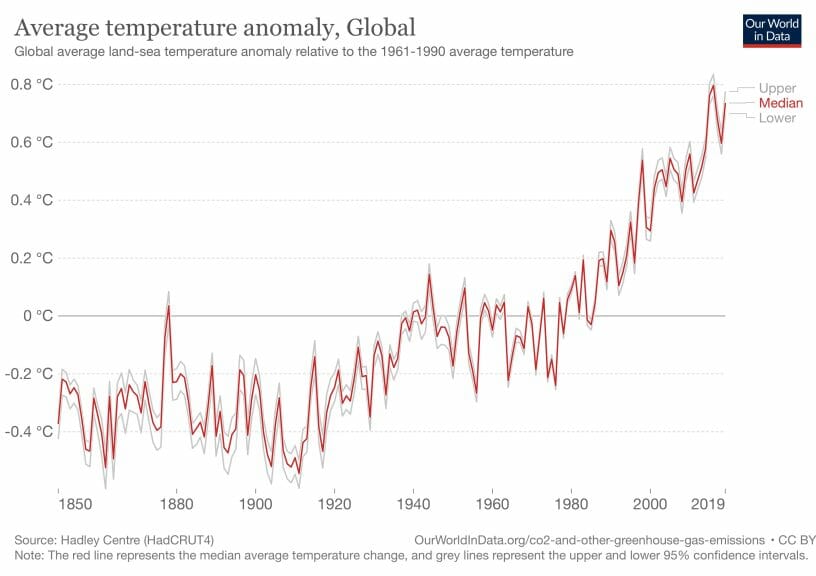 With billions of flights scheduled over the holiday season, Co2 emissions will be through the roof. Yet is there any alternative?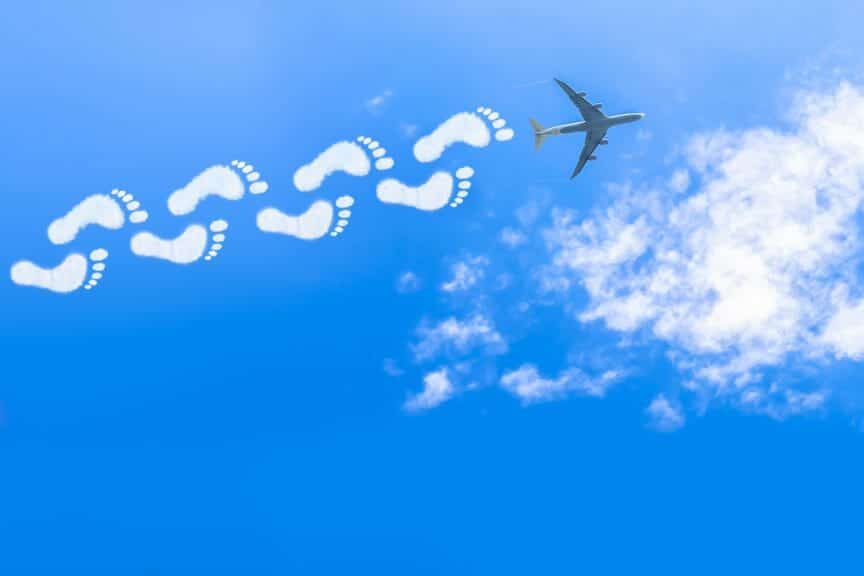 In the UK, rail strikes, airport strikes, and border strikes mean that some flights will be canceled however, largely, flying will still be the main mode of travel.
In 2020, TSA, the US transport security agency, reported 1,191,123 passengers traveling on the 20th of December in America, with similar numbers on most of the days leading up to Christmas.
What's the Solution?
Within the aviation sector, a nod towards more sustainable fuels is one of the ways that is being proposed. Sustainable Aviation Fuel (SAF) uses sustainable feedstock to produce fuel. According to SkyNRG, SAF emits a minimum of 75% fewer emissions than jet fuel. SAF is still a very new alternative and not widely used.
The other option is to stop flying altogether. As well as being a huge inconvenience to people's travel plans, inevitably more pressure will be put on other modes of transport such as trains. The problem would lessen but still continue.
Ferrovial
Ferrovial is an airport management company who are leading the way in sustainable aviation. The Carbon Disclosure Project (CPD) has recognized the company for its work.
The company's purpose is 'sustainable infrastructure for a world on the move. With the holidays being one of the busiest times for travel, how does sustainability remain at the core?
Chairman Rafael del Pino says Ferrovial will "continue to shape the future of society" and it is this recognition of the impact flying has on the climate that is so essential.
CPD has praised Ferrovial for its transparency and efforts to reduce carbon emissions.
At Heathrow, the UK's busiest airport, these are some of the sustainable changes being implemented:
Noise Reduction: Ferrovial aims to reduce at least half the number of flights operating after 11:30 pm.
Reduction of Co2: By 2030, Heathrow aims for 50% of passenger journeys to be made by public and sustainable transport.
This year, Ferrovial acquired some stakes in JFK Airport Terminal One. They have been appointed to design, build and operate the Terminal. The lease runs until 2060. Throughout the project, the company remains determined to stick to its core values.
The solution to aviation Co2 emissions isn't simple, and there is no doubt that over Christmas and into 2023, flying will greatly impact the climate.