Barbie is by far the biggest name in the industry, but did you know they make dolls of some very famous faces too?
In recent years, Barbie has evolved in more ways than one, including creating dolls with various appearances, such as adding different heights, skin tones, and disabilities to the toys we all know and love. Barbie has even had her song dedicated to her before and is set to hit the big screen later this year, with Margot Robbie picking up the titular role.
Mattel has been hard at work, growing the Barbie range so that it isn't simply the blonde mini model we're used to, creating the Barbie Celebrates Role Models to honor celebrities from all walks of life. Starting with big-name stars from the worlds of singing and acting, they have since made dolls in honor of astronauts, scientists, and more. 
Here are the ten best Barbie dolls Mattel has created in celebrities' honors (some of which might surprise you)…
10. Dr. Maggie Aderin-Pocock MBE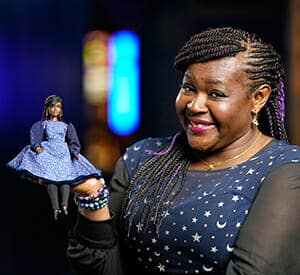 The newest celebrity to be granted a Barbie-fication of herself, Dr. Maggie Alderin-Pocock MBE, is a British space scientist who has hosted a list of TED talks and educational lectures. The STEM superstar's one-of-a-kind doll featured a starry dress as a nod to her career and came with a tiny telescope that mini Maggie could use.
9. Prince William & Princess Kate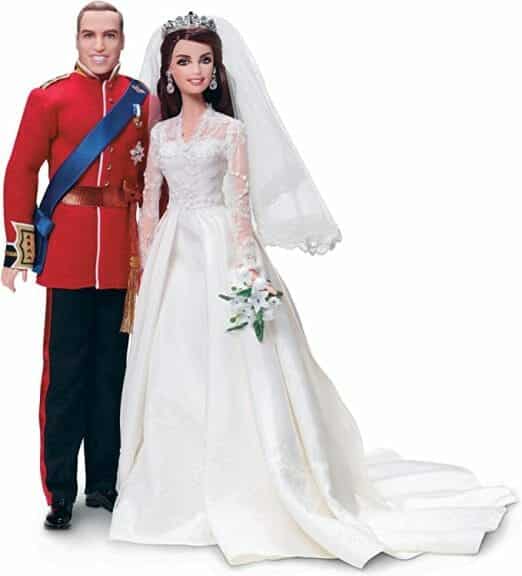 To commemorate their 2011 Royal Wedding, British power couple Prince William and Princess Kate had a commercialized set of dolls representing them. The terrifying stares didn't put buyers off, with the duo now reselling for upwards of £300 as collector's items.
8. Zendaya
Fans praised Zendaya's 2015 doll as it showcased a like-for-like replication of her Oscars outfit, including her iconic dreadlocks. The moment was incredibly poignant for the then-18-year-old actress as she spoke on how there weren't many representations of her in toys when she was growing up. Flash forward eight years, and so much has changed for the better!
7. Elton John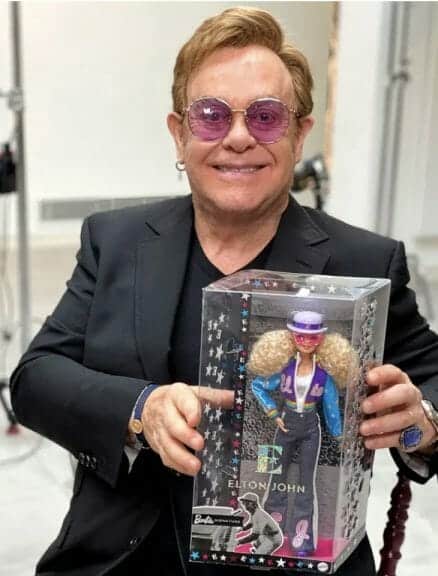 Not quite the typical celebrity x Barbie collab, Elton John's doll saw everyone's favorite fashionista take on Elton's unique style, dressed in a bowler hat, pink star glasses, and a rocking outfit to complete the look. Known as the 'Tiny Dancer' doll, it was produced to coincide with the 45th anniversary of the English singer's record-breaking Dodgers Stadium concert in 1975.
6. Billie Jean King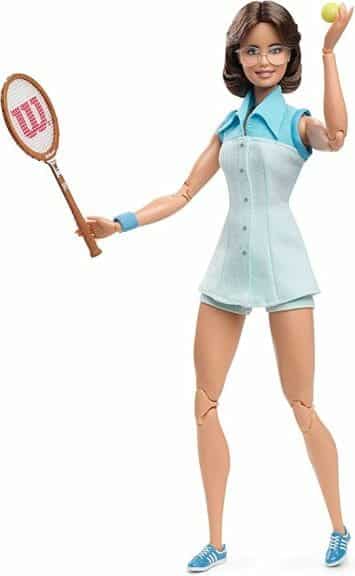 Tennis sporting legend Billie Jean King was officially inducted into the Barbie Hall of Fame in 2020. Her doll features her outfit from her 'Battle of the Sexes' match in 1973, including her retro hairstyle, classic glasses, old-fashioned racket, and tennis ball.
5. Florence Nightingale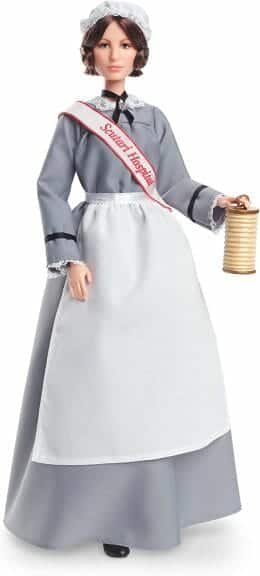 You'll know her from the history books, but Florence Nightingale is now a fully-fledged member of Barbie history. The 19th Century nurse was honored in an unlikely, plastic way, nearly 200 years after her career began, with her doll donning a nurse's cap, apron, sash, and her apt Lady with the Lamp light accessory.
4. Frida Kahlo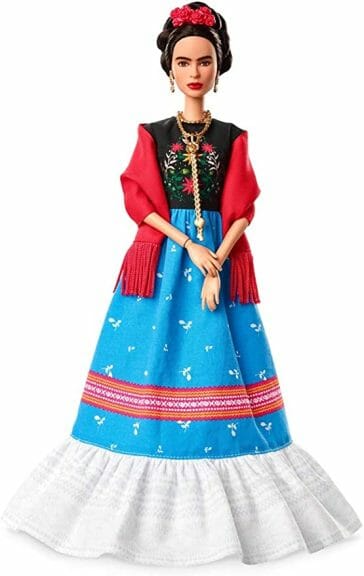 Another name from the past, Frida Kahlo, is a Mexican painter who rose to fame due to her astounding artwork and notable self-portraits. While her infamous monobrow is absent from her Barbie doll, she can be seen in the outfit we all associate with her, as well as her iconic hairstyle and hairpiece.
3. Ashley Graham
One of many firsts for Barbie, Ashley Graham's doll was a plus-size spectacular and perfectly showcased all of the model's curves. She emphasized how important it was for her doll's thighs to touch, just as hers do in real life, paving the way for non-skinny Barbies since 2016.
2. Amelia Earhart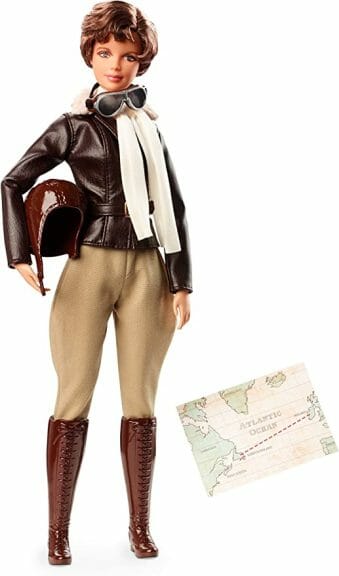 Amelia Earhart was a 20th-century flier known as the first solo woman to fly a plane over the Atlantic Ocean. Unfortunately, she was declared lost at sea after a flight she was piloting went missing. Her Barbie, created in her memory, sees her wearing the traditional aviation outfit and includes a map pointing to the ends of the Atlantic Ocean, where she historically flew to.
1. Laverne Cox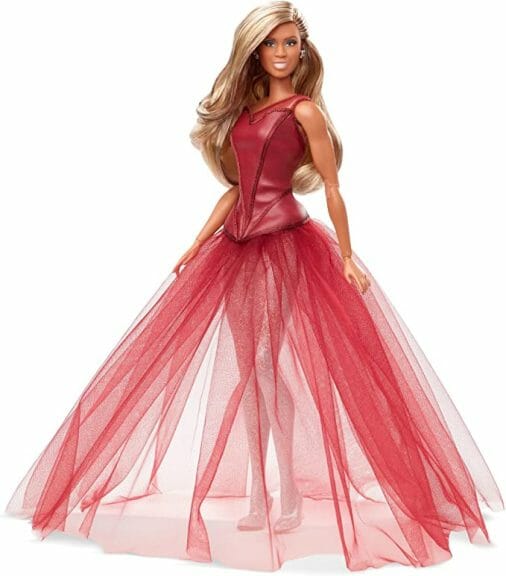 In a monumental move, Barbie released their first doll based on a transgender individual, with Laverne Cox being honored with the figure months before her 50th birthday. The actress' doll is part of the Tribute Collection released by Mattel. It is designed with her wearing a beautiful red tulle dress which can be removed to reveal a sparkly silver catsuit for multiple outfit options.