You know the Barbie Girl song – you remember it right? – I'm a Barbie girl, in a Barbie world; well did you know about its hidden dark meaning?
A lot has been made in the past decade about bright and sunny pop songs – all major chords and oh La la's – that secretly have sad or dark hidden meanings. The headline is seared on the brain – '15 pop songs you never knew had dark hidden meanings'; or something to the effect. Hey Ya by Outcast is ACTUALLY about a terrible relationship, LDN by Lily Allen is ACTUALLY about the class disparity in London, and wait, Pumped Up Kicks is actually about… a school shooter!? I'm certain if you looked deep enough you can find written about almost any song.
This, however, does not preclude me from adding a new song to the dark songs universe.
Make me walk, make me talk, do whatever you please

I can act like a star, I can beg on my knees
Despite its content, these are not the words of a sex-positive hyper-pop song à la Charli XCX, but a sugary pop hit from 1997 about a toy marketed to children.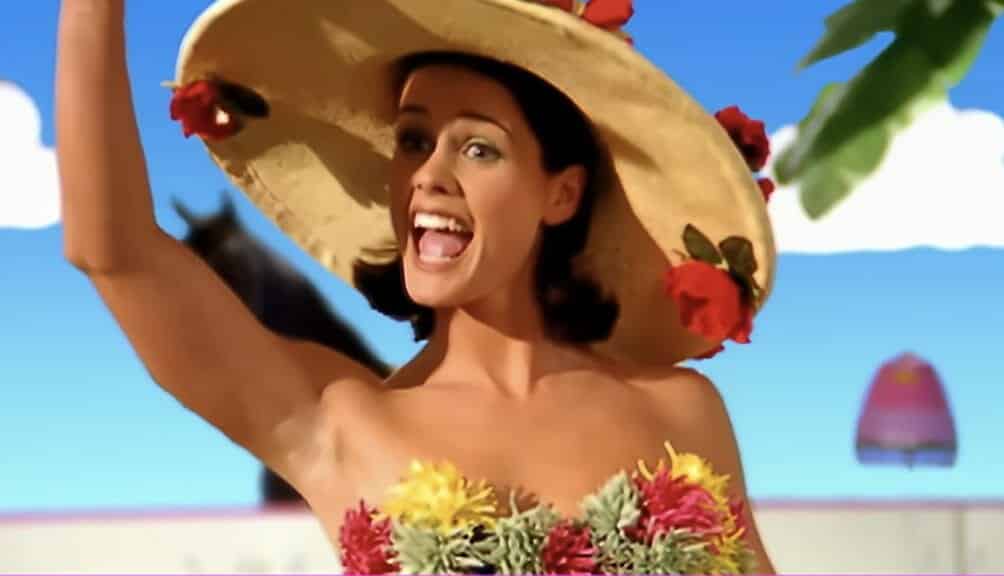 'Barbie Girl' by Aqua is a certified classic, gracing year 6 discos and cheese room floors since its 90s debut. Its distinct brand of fizzy, rot-your-teeth pop lends itself to associations of childhood glee and nostalgia for guzzling sherbet lemon. But to borrow a line from another popular children's toy, there's more than meets the eye to the 'Barbie Girl' song.
The prelude to 'Barbie Girl' starts with a short back-and-forth between Ken and Barbie. 'D'you wanna go for a ride?', Ken asks. 'Sure Ken,' Barbie responds, how could it be anything more than innocent? And of course, the child in us reads the song's lyrics as innocent. 'You can brush my hair, undress me everywhere. Imagination, life is your creation'. We, humble childlike listeners, hear Barbie – the speaker – address us, the prospective toy owner. And on one level, that is what this is. But Barbie is also addressing someone else.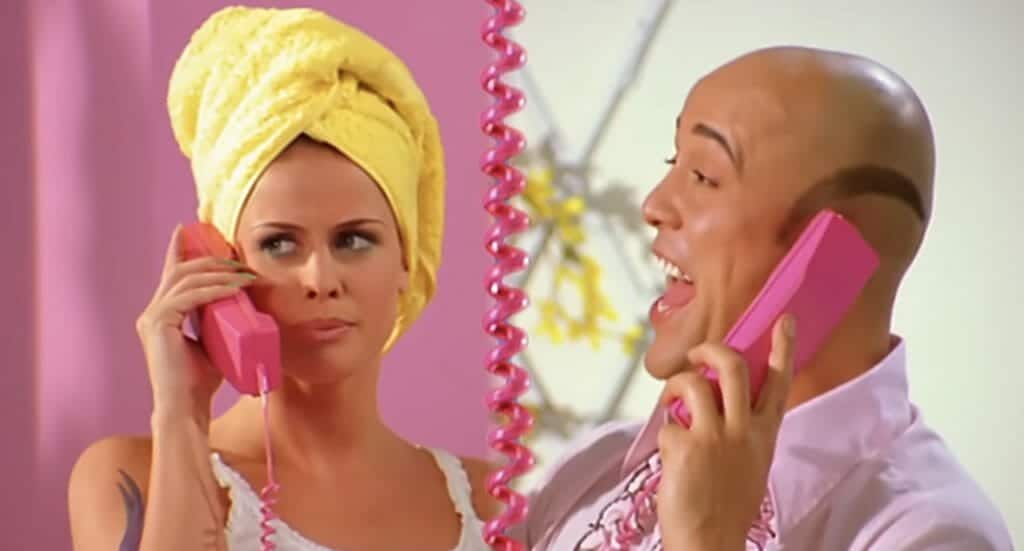 We return to Barbie's proud claim that she can beg on her knees or 'Kiss me here, touch me there, hanky-panky' or that she's a bimbo and you can make her tight. It slowly dawns on you, adult listener on that cheese room high comedown, that Barbie's been addressing her lover and she's been wanting them to do naughty things to her this whole time.
If you weren't such a proud sex-positive feminist you'd almost reach for a bucket. 'But what about my childhood!?' you exclaim to nobody in particular. You check to see how many people have been listening to this song without a shred of knowledge of its true meaning. Gobsmacked you find it has a billion views on YouTube and over 300 million streams on Spotify. Will somebody please think of the children!?
But somebody has apparently been thinking of the children. In September 1997, six months after the release of the song by Aqua, Mattel, the manufacturer of the Barbie doll sued MCA Records for violating their trademark and turning their doll into a sex object. They claimed that lines like 'Blonde Bimbo' would tarnish the brand's longstanding reputation. This moral panic did not amount to much, however, and after a brief back and forth in the courts, the case was eventually dismissed on the grounds of parody.
If this story sounds somewhat familiar then you may have seen the Simpsons episode Lisa vs. Malibu Stacy. In the episode, Lisa Simpson, appalled by the outdated, sexist, and domestic-focused phrases uttered by Malibu Stacy (an in-universe stand-in for Barbie dolls), makes her own doll – Lisa Lionheart – in an attempt to create a more positive children's toy for young women. While Malibu Stacy says things like "Thinking too much gives you wrinkles" and "Don't ask me, I'm just a girl", Lisa Lionheart utters 'When I get married I'm keeping my own name."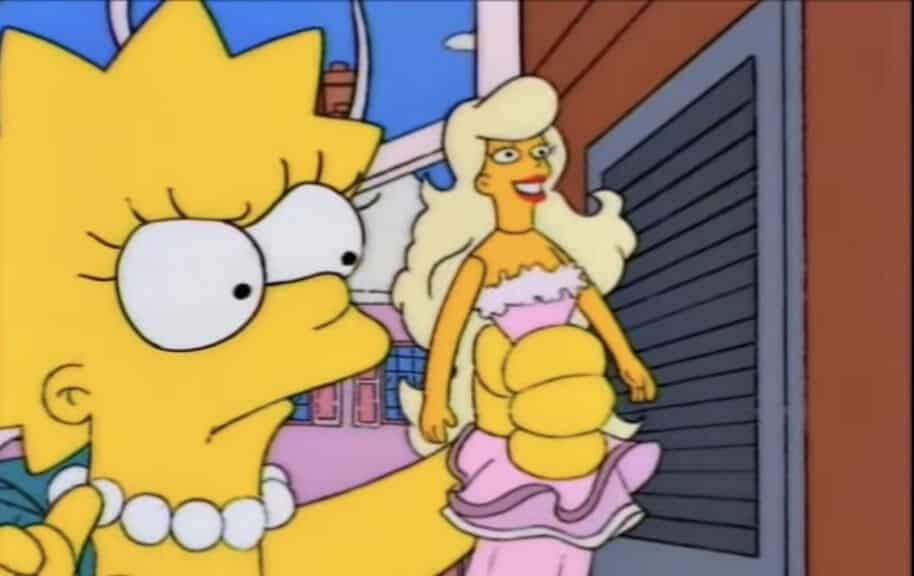 Where, on one hand, Mattel sues MCA Records for tarnishing Barbie's positive reputation; on the other, The Simpsons highlights the more pernicious elements underpinning this children's doll. There's no doubt that conversations surrounding gender and the gender coding of children have reached a fever pitch. In a sense, Barbie, Barbie Girl by Aqua, Malibu Stacy, and Lisa Lionheart are all microcosms of the different facets of feminist thinking throughout the years: from gender conformist ideas of Betty Friedan to the sexual liberation movement to the #girlboss era.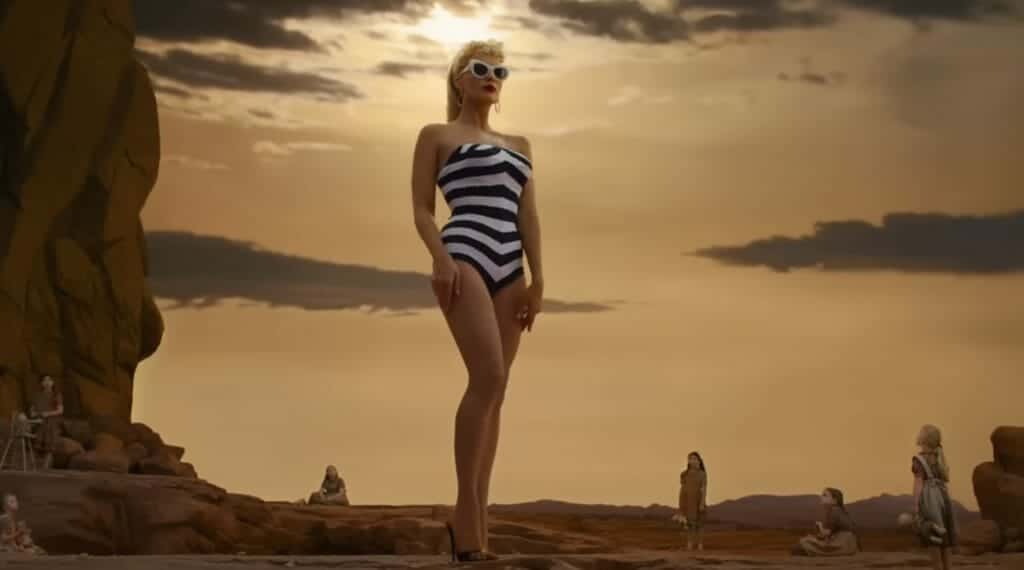 Whether Barbie or female gender identity writ large, fits neatly into a singular narrow conception, it is safe to say Barbie is now having a bit of a makeover. 2023 will see the release of the Barbie Movie starring Margot Robbie and directed by Greta Gerwig. Gerwig has been known for making thoughtful explorations of the female experience. Does that mean she will opt for a Lisa Lionheart approach to her Barbie story? Only time will tell, but it doesn't look that way. Although the public has not been able to glimpse much of the movie (in spite of the internet's almost feral hunger for a morsel), the recently released teaser trailer and set photos seem to celebrate the aesthetics of Barbie and the cultural fascination with it. No doubt, Gerwig will do something interesting and nuanced with it. One thing is certainly for sure. As most of us will hopefully know by now, gender is not one thing, but dynamic and multitudinous. Barbie is simply one reflection in the house of mirrors that is gender.