The former host of a popular children's TV programme is selling his $3.35 million renovated Brooklyn home – and it's what dreams are made of.
The multi-million dollar townhouse is in Williamsburg, NY. Coloured blue, fittingly, and renovated with reused material from its former life as a garage and woodshop, the home has all the style and quirk you could ask for.
Steve Burns, "Blue's Clues" host, says he's not cut out for New York City's noise and crowds.
Steve Burns is best known as the original "Blue's Clues" host. From 1996 to 2002 he lit up the TV screens of preschoolers in the U.S. alongside Blue, an animated spotted dog, and was nominated for a Daytime Emmy in 2001.
Burns explains in an interview for New York Magazine that he was selling his home because of the noise and crowds that come part and parcel with NYC. Referring to the noise of the vacuum cleaner he used to shy away from as a kid, Burns said:
"I feel like that vacuum cleaner has been on since I moved to New York City."
The renovated home merges indoor-outdoor living.
But for most, the house itself would be enough to stay put forever. The 2000-square-foot residential oasis has its own secluded courtyard. Cut from the middle of the house during the renovation that was completed in 2008: the glass-walled courtyard blurs indoor-outdoor living into one seamless space.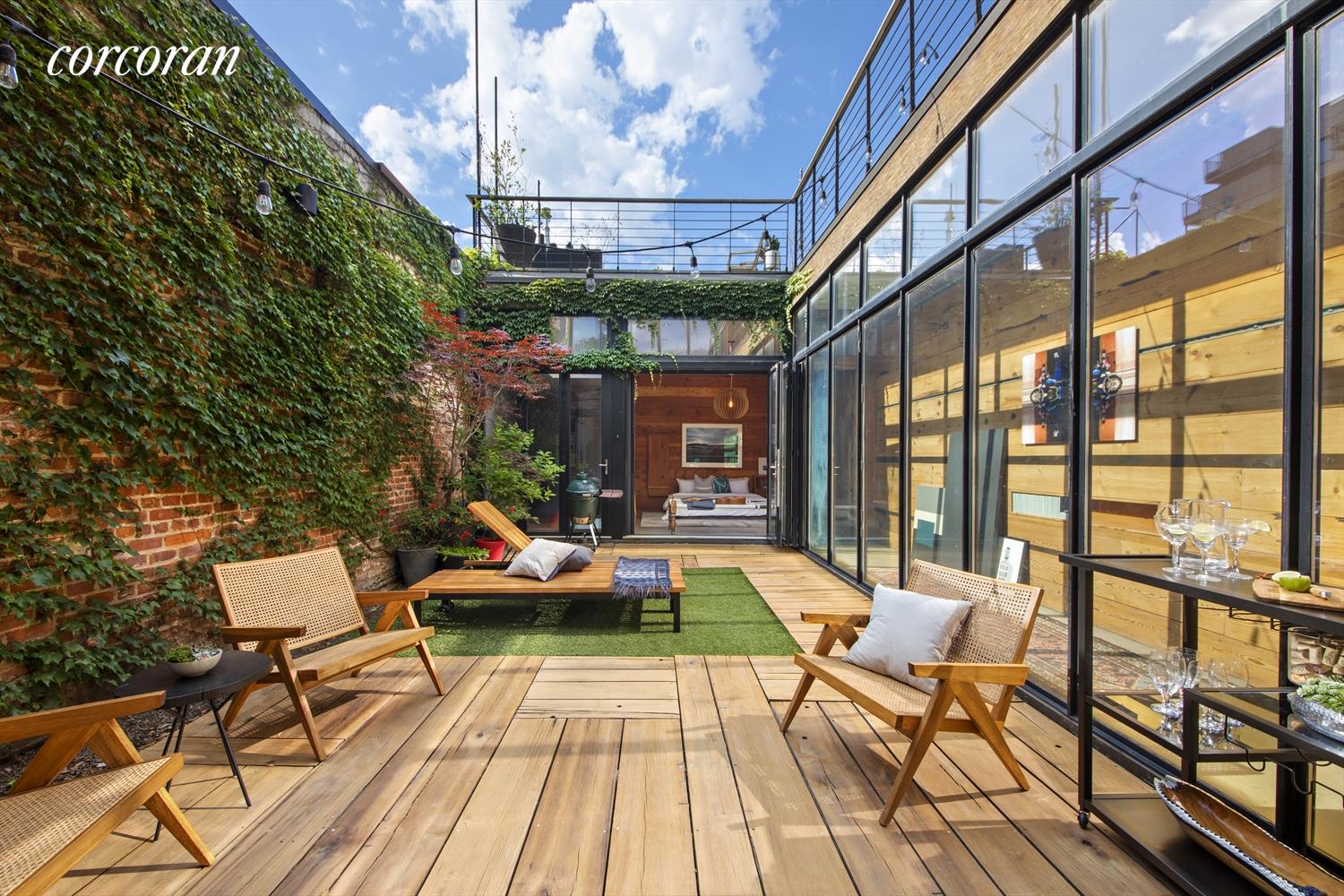 Burns decided to renovate the property after seeing an article which led him to architect Eric Liftin, renowned for incorporating materials from old buildings into new ones. The courtyard was cut to adhere to zoning regulations that required him to maintain the same net square footage, but in the process the home's airy centrepiece was born.
The renovation repurposed the wood-beams that held the roof of the original structure into a wood covering for the eastern interior wall, making for a cosy, log-cabin feel, complete with wood-burning stove.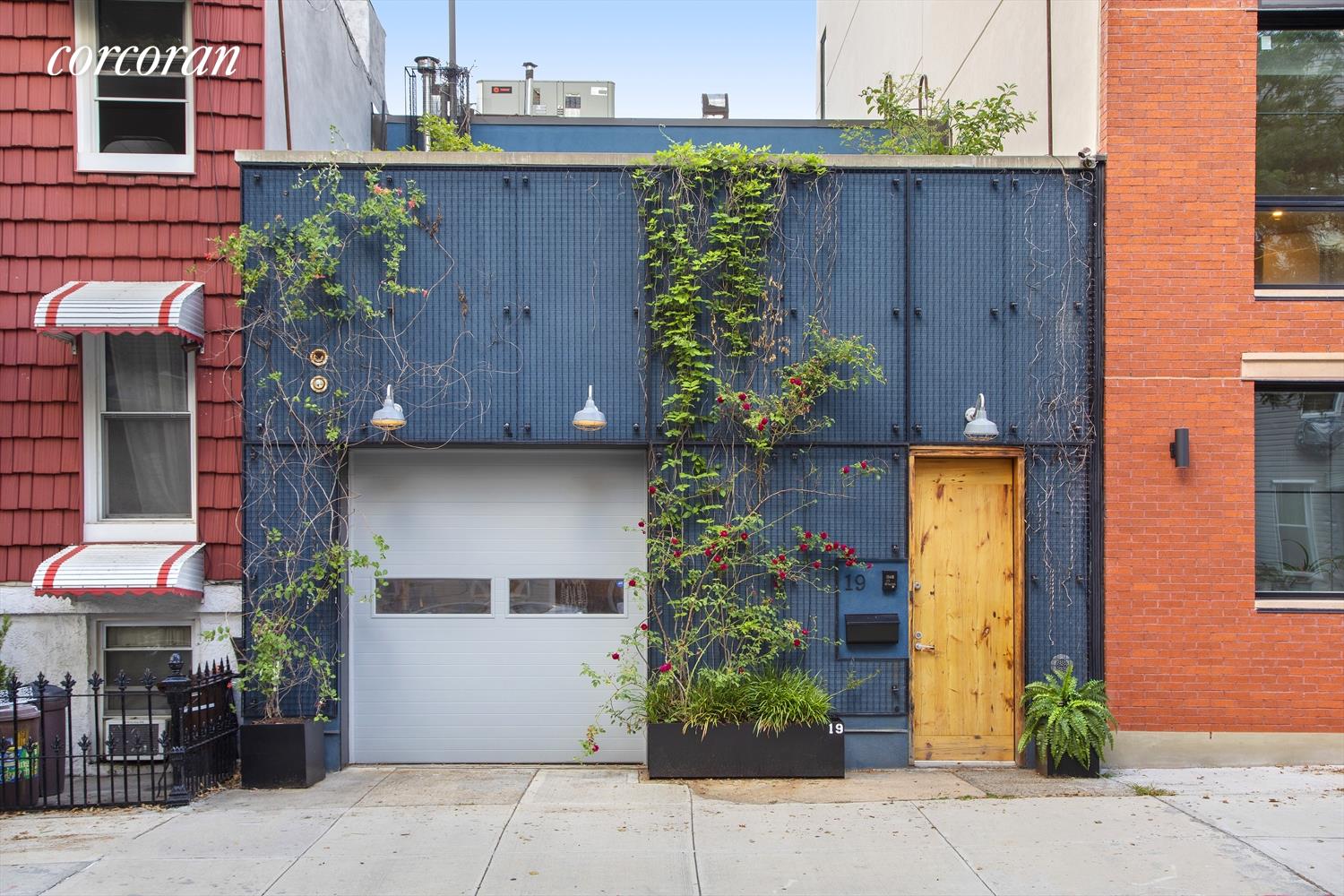 Meanwhile the street-facing exterior wall draped with ivy remains true to the original garage design, adding a contemporary flair. And let's not forget that sleek staircase and 2nd story catwalk overlooking the main floor below, where plenty of iconic moments are just waiting to happen.
You can react to this however you want to, but the house looks nothing like the one pictured on the smash-hit children's TV show. There is no oversized 'thinking chair' or magical, talking mailbox. But that's not to say the home has little to offer. Oh no.
The two-bedroom, two-and-a-half bathroom home comes with two roof terraces, which feature iron-decking crafted using salvaged material from the Coney Island boardwalk. In addition to the courtyard complete with astroturf, this home ticks all the outdoor-entertaining boxes.
Oh and for those quiet nights in, there's a sunken spa bath with Jacuzzi in the main-level bedroom, which looks out to the private courtyard so that you can soak peacefully under the night sky.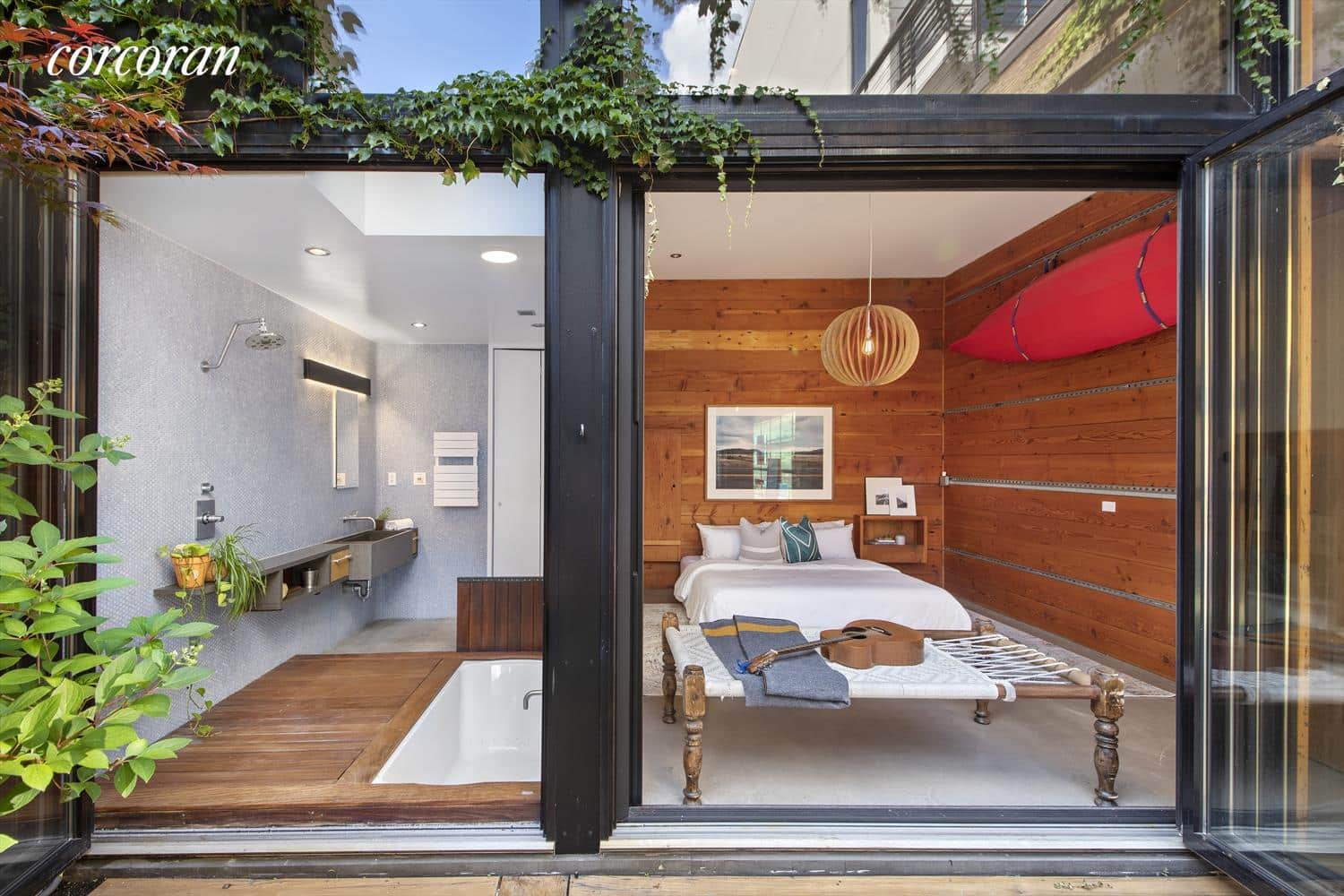 All that's left to say is, whoever secures this slice of heaven is undoubtedly going to feel like a god among mere mortals.
No worries if you're only looking for a U.S. getaway, check out the best ten best AirBnbs.