The Centers for Disease Control and Prevention (CDC) has got a serious heads-up for us. They're warning about the possible comeback of mpox, also known as monkeypox, just in time for our summer shenanigans.
In their alert issued on Monday, the CDC is like, "Hey, folks! Be prepared for a potential mpox resurgence when you're out and about enjoying festivals and other events during the spring and summer season of 2023."
The CDC spilled the beans that there have been a total of 12 confirmed cases and one probable case of mpox reported in the Chicago area between April 17 and May 5. Whoa, that's no monkey business!
Now, here's the thing: all the patients who caught the mpox were dudes, and luckily, none of them needed to be hospitalized. Phew!
Interesting tidbit—the CDC mentioned that nine out of the 13 patients had received double doses of the JYNNEOS vaccine, which is supposed to protect adults from both smallpox and monkeypox. So, it looks like this little virus is not to be trifled with.
Let's do a quick throwback to 2022 when the world faced a global outbreak of this viral disease. The US even had to declare a health emergency due to its spread. And get this—since then, the CDC has recorded over 30,000 cases as of May 10. That's quite a party-crasher!
During the peak of the outbreak, back in August 2022, we were seeing around 460 cases every single day. Talk about spreading like wildfire!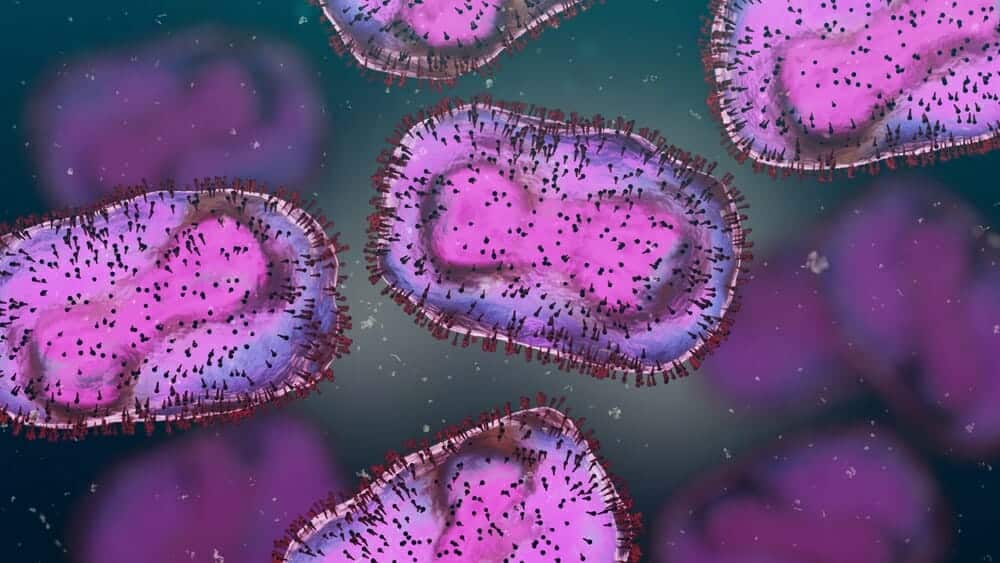 Now, one of the most telltale signs of mpox is this gnarly rash that starts as tiny flat bumps on the skin and then goes all "let's fill up with pus." Ew! According to The Cleveland Clinic, those blisters eventually flake off, but it can take a good two to four weeks. Patience is key, my friends!
But hey, not everyone who gets infected will rock that rash. The Cleveland Clinic says mpox comes with other symptoms like fever, swollen lymph nodes, muscle aches, and fatigue. Not the kind of party favors you'd want, right?
Oh, and here's a heads-up from the CDC: mpox "disproportionately" affects gay and bisexual men and transgender individuals. But hold up! It's not like others are off the hook. Women, kids, and straight guys, y'all are just as susceptible to catching this not-so-fun disease.
Now, here's some good news—mpox is usually not deadly, but let's not underestimate it. Some folks can get pretty darn sick from it, so better safe than sorry, right?
How does this little troublemaker spread, you ask? It's all about getting up close and personal, my friends. Close contact, intimate moments, and even skin-to-skin touch can do the trick. And watch out for contaminated objects like bedsheets or clothing—they can also pass along this unwanted party guest, according to the World Health Organization. They even decided last week that mpox is no longer a global health emergency. Phew!
So, what's the CDC advising? Well, they're urging doctors to nudge those who might be at risk to get vaccinated. It's not a cure-all, but getting the jab might help ease the symptoms and make the infection less severe. Better safe than sorry, folks!
Stay aware, stay protected, and let's keep those summer vibes going strong while taking care of ourselves.