We've all been made aware of the importance of celebrating Christmas from a safe distance this festive period, and home security company SimpliSafe has made it much easier to ensure that this happens.
Their new festive jumper, equipped with fair-isle design and flashing lights, is much more practical than your standard pullover. It is rigged with numerous motion sensors designed to go off when somebody comes within six feet of the person wearing it. It also has a loud siren alarm to accompany it, just in case you hadn't seen the flashing lights.
The American security company designed the jumper in a bid to promote social distancing over the Christmas period, and it has been dubbed the 'social distancing sweater'. Unfortunately, the garment is not available for purchase at this stage as it is only a prototype. However, SimpliSafe has a limited number of jumpers to giveaway to customers. These pullovers will not be equipped with the alarm and lights but will come with instructions on how to do so.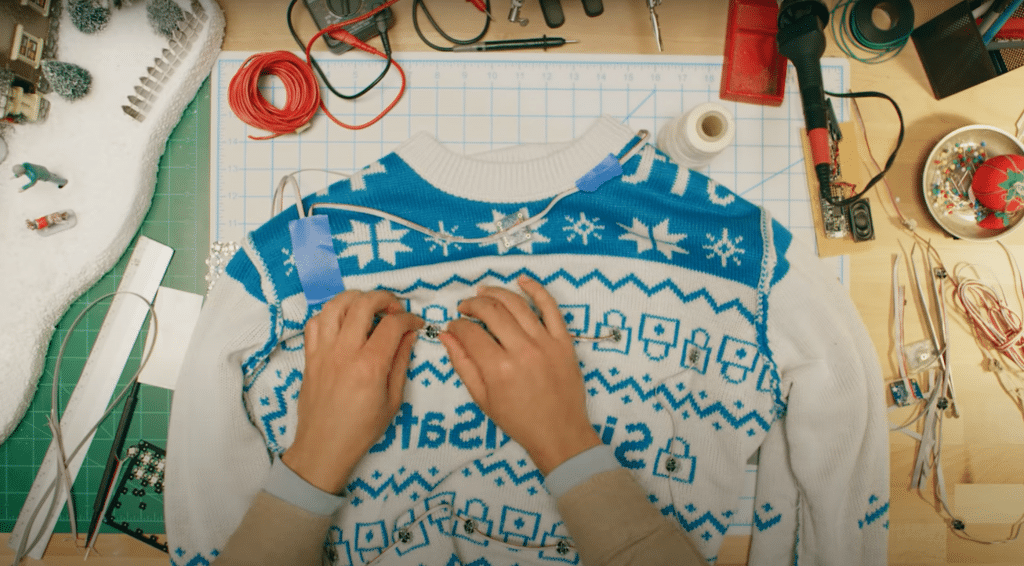 The company is asking for an accompanying donation of whatever you can spare to their chosen charity, NeighborWorks America. These amazing people have helped those most affected by the pandemic through the festive period.
While it has the potential to be a useful addition to the Christmas wardrobe, the jumper appears to be more of a festive publicity stunt at this stage. Addressing the idea, Wade Devers, Creative Director at SimpliSafe, has claimed that the security company were just trying to make people smile this Christmas after this hard year, saying: "Heading into the holiday season, it became clear that the typical stressors and logistics of the holidays were going to be exacerbated this year.'
He added: "We saw an opportunity to tap into these challenges and the pervasive sentiment of unease. As the experts on protection, albeit home protection, we wanted to give people a playful way to protect themselves during this year's holiday celebrations. It's really meant to bring some lightheartedness to a time that's otherwise proven very stressful."
If you're looking for another hilarious Christmas jumper, check out this new deep-fake of Donald Trump getting in the festive spirit.