2BTanned's products are all over our FYPs, so how can a review not be in order?
Coming at you with a tried and tested best-selling product
The long-awaited summer is upon us, and I'm still as pale as I was in December. Too much time spent in the sun equals prickly heat and sunburn, and too little leaves me with nothing. So, I know, I know, TikTok made me buy it is getting super old, but it would be rude not to…
After seeing 90000 TikTok's (slight exaggeration) of sun-kissed babes using this gel, I needed to try it myself. With a holiday coming up, I ordered 2BTanned's Extreme Intensifying Gel-watermelon, and within two days, it was mine.
The 100g tub cost £35, a little pricy, but if it works, it works, right? I opened up the gel and the scent made it almost good enough to eat (but please don't).
Trying the product for the first time whilst I was abroad in 30-degree heat with a UV rating of 11 seemed like the perfect time to test its effectiveness. A little goes a long way, so I put a pea size amount on each area and waited for the magic to happen.
This tanning accelerator is thick, sticky, and greasy, so applying it in the midday heat and having it feel like a second skin isn't ideal, but hear me out, the greasiness is due to the vitamin E and collagen, which leaves your skin moisturized to the max. You'll literally look like you're glistening.
(Although I wouldn't recommend using it near sand unless you want to leave with the whole beach stuck to you.)
I quickly learned that applying the gel twice a day was more than enough. Any more and I found myself with prickly heat where my skin couldn't breathe.
So, my findings after a week's use? My tan was definitely more pronounced than usual and I was feeling extremely moisturised.
I had also used much less than half of the tub, so £35 started to look like great value.
2BTanned has a range of other products, and after purchasing the gel, I had actually read that the cream is better for those who don't have a base tan. So, in hindsight, I may have got an even better tan with that.
To find out what other products the brand has to offer, keep scrolling, but first, sun protection.
A word about SPF and how it'll affect your tan (or not)
Now, it's a big disclaimer on all 2BTanned's products that they do not include SPF protection, but that doesn't mean it isn't extremely important (and I know you think if you're not wearing sunscreen, you'll tan faster- I'm on to you).
According to The Skin Cancer Foundation, your skin is damaged by the sun throughout your lifetime whether you burn or not. So, SPF is crucial for your skin's health long-term even if you want a nice summer tan.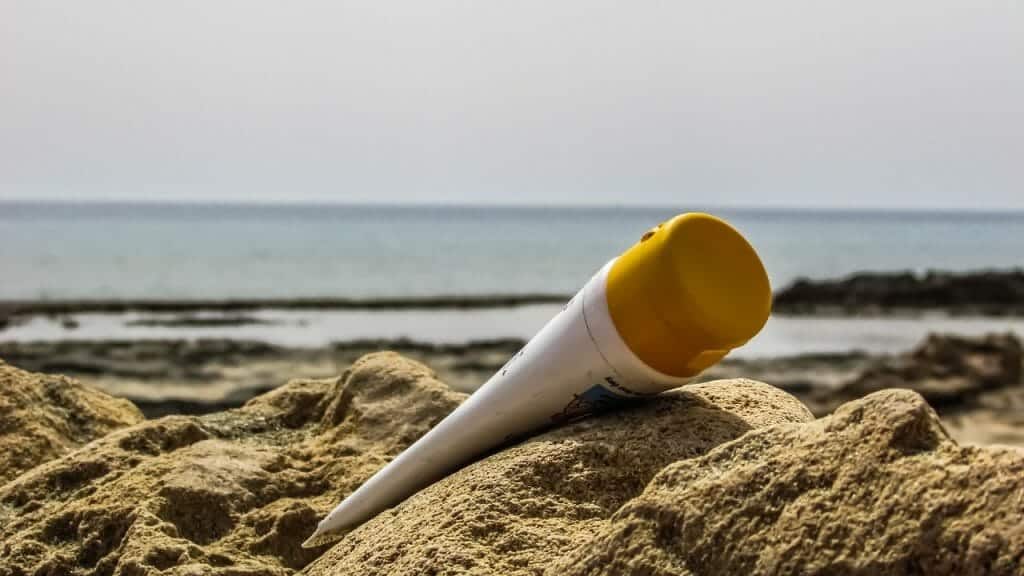 The right SPF is a personal choice, but The Skin Cancer Foundation recommends one that's broad spectrum with an SPF 15 or higher.
What's a broad spectrum you ask? That's the sunscreens that protect against both UVA (the rays that cause tanning and premature aging) and UVB (the rays that cause sunburn).
SPF 30 or higher is a necessity for extended outdoor activities, so if you're an avid bather like myself, boost your SPF. In case you missed my point- wear SPF with your tanning accelerators!
On to the products
First up on our list of alternative 2BTanned products is the Extreme Intensifying Cream in its iconic watermelon or peach flavour. This hydrating tan accelerator is perfect for all you sun worshipers that want to add a little glow to your complexion or achieve a deeper bronzed tan. All whilst adorning silky smooth skin thanks to the non-greasy formula.
Hoping for a sun-kissed face as well as body? This Extreme Cherry Face Gel has you covered with a formula made specifically for your facial tanning routine. The light and silky product is enriched with collagen and encourages UV light absorption. Who wouldn't want a face that smells like cherries?
Calling all sunbed users, this one's for you. The Hot Day In The Sun is suitable for experienced tanners with a base tan only, so if you're like me and your skin is slightly more virgin, probably best to skip this one. For sunbed use only, this unique cherry-scented cream is formulated to provide intense hydration and a hot tingling sensation that boosts your tanning experience for an amplified tan.
Last but not least, we're coming at you with a little bit of lip care in the form of 2BTanned's Moisture Locking Lip Balm in strawberry, watermelon, or cherry. No one's a fan of cracked lips, so this non-sticky formula is designed to restore and replenish dry lips by locking in moisture for a soft and plump feel.
To appeal to even more of you, 2BTanned's products are made for use outdoors and on salon sunbeds. Whether you're going for that natural tan or you're more partial to a sunbed, this brand has something for you.
What products are you planning on trying this summer?