What you do with your pubic hair in the summer is always a difficult one. Do you risk razor rash and bumps even though you know you've got to sit in a bikini? Talk about uncontrollable itch. Or do you let it grow wild and free? Well, if you want that smooth, hair-free intimate area, Trill is coming at you with shaving advice and products to help you through the summer.
But just a quick disclaimer, girls, if you're in favour of the full bush or even just a trimmed one- that is fine. Do what you want with your body hair. After all, it's yours, so do what makes you feel comfortable. However, I'm guessing if you're reading this, you're more of a fan of the Hollywood bikini wax, in which case, let's move on.
I've been an avid shaver forever, and I still don't have a go-to routine. So, instead of hearing from me (who clearly doesn't know what she's talking about), let's hear from the experts.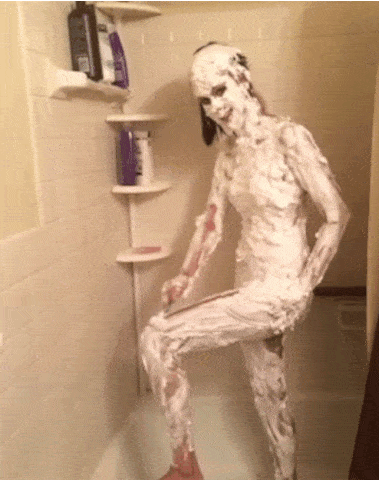 And trust me, I wish I'd had their advice sooner.
Pros in pubes
According to Dr. Hedieh Asadi, co-founder of DeoDoc, "The bikini area is some of the most sensitive skin on our bodies, and it's irritation-prone due to shaving as well as external factors, such as rubbing against tight underwear, even sitting and walking as the skin curves and folds."
We've got three experts, including Dr. Asadi, to give you four top hacks to prevent that irritation. So without further ado, I'll leave you in their capable hands…
"Before shaving intimate areas, take a warm shower or bath beforehand to soften the hair."- Dr Asmi Sanghvi, Dermatologist.
"We know many people may use their body wash, conditioners, etc. as shaving cream, but those may cause more irritation on already sensitive vulva skin. Opt for a gentle, fragrance-free shaving gel or foam."- Dr Asadi.
"The most important things to remember when shaving your pubic area (or really anywhere!) are exfoliation and fresh blades. Always use a sharp, fresh blade cartridge for a safe, smooth shave. As a blade gets duller, you end up applying more force to get a close shave. And as you do that, you increase the chances of nicks and cuts."- Liang Zhu, Head of Innovation for Flamingo.
"I always recommend women to promptly switch from wet swimwear to dry underwear to prevent irritation and yeast infections. I also recommend wearing underwear made of at least 95% cotton throughout the year. During the warmer summer months it is of course more important, as cotton allows for better breathability in intimate areas, helping to prevent excess moisture and discomfort."- Dr Asadi.
Girls, take notes! It's time we all stop the shaving struggle. And to help you even more, keep reading for products that are designed for your intimate area in mind (you're most welcome).
A moment for some products
First up is the Venus Pubic Hair and Skin Starter Pack (but it's still a great kit even if you don't have virgin hair). Included in the pack is a razor and a 2-in-1 cleanser and shave gel, plus it comes with spare blades for the pubic hair and skin razor. This whole kit is specifically for pubic hair, so you can't really go wrong.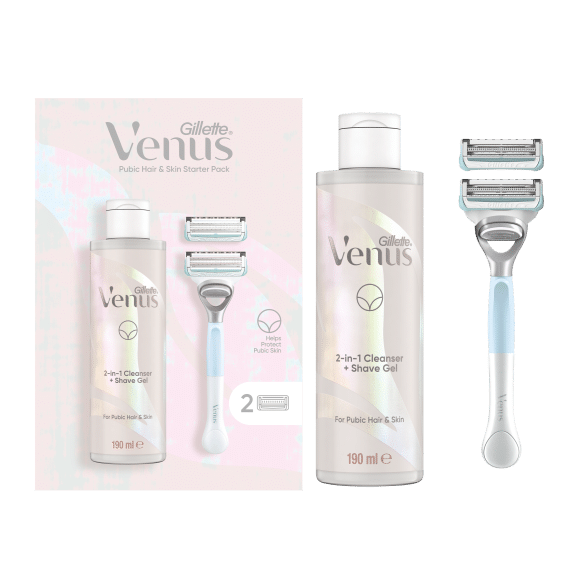 The LAPCOS Calming Bikini Mask is for those of you that suffer when you shave. This rosemary, hemp seed oil, aloe vera, and grapefruit-infused mask is specifically for your bikini region and promises to soothe, provide instant relief from irritation, and remove ingrown hairs, redness, razor burn, and bumps. It's also for sensitive skin. Give it to me now.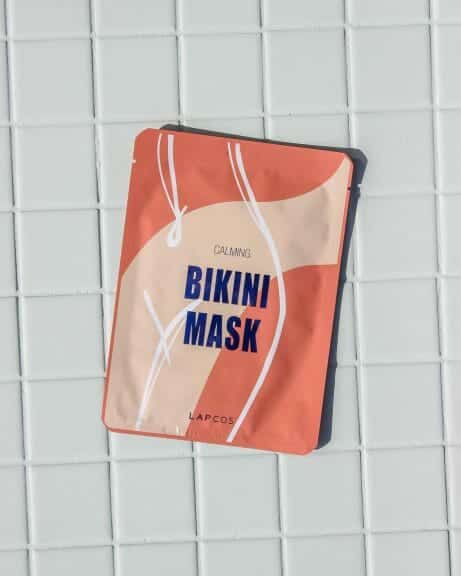 Developed by women doctors and gynecologists, the Ingrown Hair Exfoliator from DeoDoc is one you should add to your basket ASAP. The stick helps prevent ingrown hairs post-hair removal by gently peeling away dead skin cells which allows the hair to penetrate the skin's barrier instead of getting stuck and growing inwards. It's formulated with lava stones, rich minerals, and moisturizing ingredients allowing for the smoothest skin. Oh, and it's 100% vegan (we love a planet-conscious moment).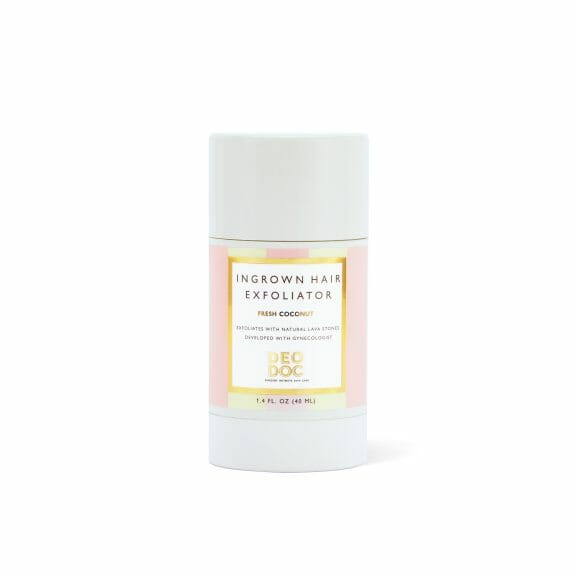 Not only does the next product on our list combat and release ingrown hairs, it also lightens dark spots that can be caused by ingrown scarring, so say hello to the PFB Vanish + Chromabright. Glycolic, salicylic, and lactic acid exfoliate the top of the skin to remove the trapped hair whilst helping the Chromabright target the dark spots. P.S., this product works on other areas of the body so you're getting a 6-in-1!
And last but not least, we've got Tropicals High Roller Ingrown Hair Tonic which is a lightweight serum made to soothe, calm and discourage ingrown hairs. Suitable for all skin types, this tonic with AHA and BHA is also great for redness and uneven skin texture. Once again, you can also use this elsewhere including face and armpits (we love a product that multi-tasks!).
Whether you've got you're shaving routine down or not, these products are definitely some food for thought, and I cannot wait to fill my basket.
I wish you all the best of luck on your journey to a smooth bikini area. Happy shaving!