Looking for a holiday that is something out of the ordinary? To a place that combines relaxation with a sense of adventure? Where beautiful scenery doesn't mean that there is nothing else on the menu? Look no further…
Fiji has something for every age group, making it the perfect place to travel alone, with a partner, or with the whole family. The dry season is May through October, providing an ample window to visit this enchanting country.
A ten-hour flight from LAX airport, Fiji Airways offers a smooth cruise over the Pacific before a live band greets you at Nadi airport, playing atmospheric island tunes.
Here are the top seven reasons that Fiji should be at the top of your travel list:
1. The People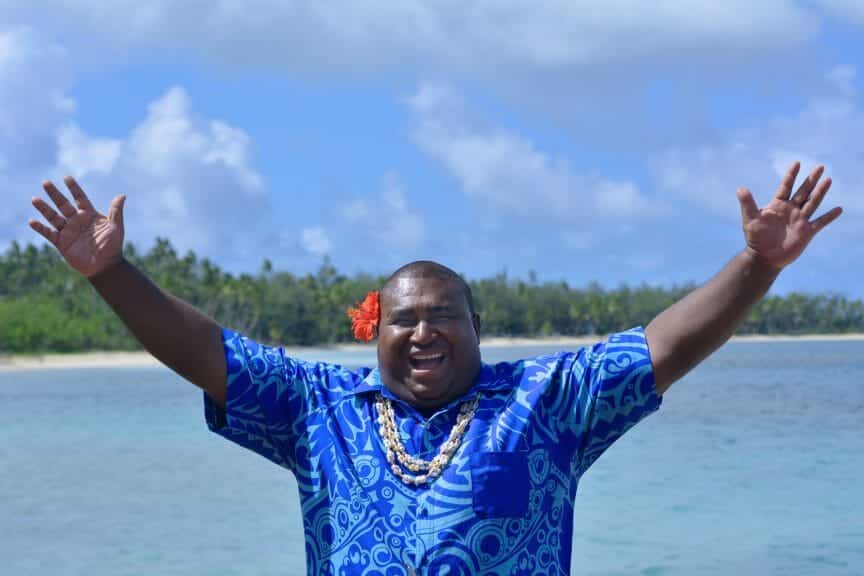 Fijian people are notoriously lovely -ask anyone who has visited Fiji before! Move over Denmark, Fijians also have a reputation for being one of the earth's happiest populations. It is not hard to see why, with the sense of community found here.
It is almost impossible to be sad when surrounded by Fijian people, who are so warm and welcoming. Whether staying in a resort, hostel, or local community, you will receive a memorable greeting that will make you want to return time and time again.
Visit Fiji, and you are sure to make friends. If travelling alone, you will find many friendly hostels in Nadi, just a short journey from the airport. If you want to experience local living, why not consider a homestay? Fijian hospitality is unlike any other, and you will be made to feel like part of the family.
2. Culture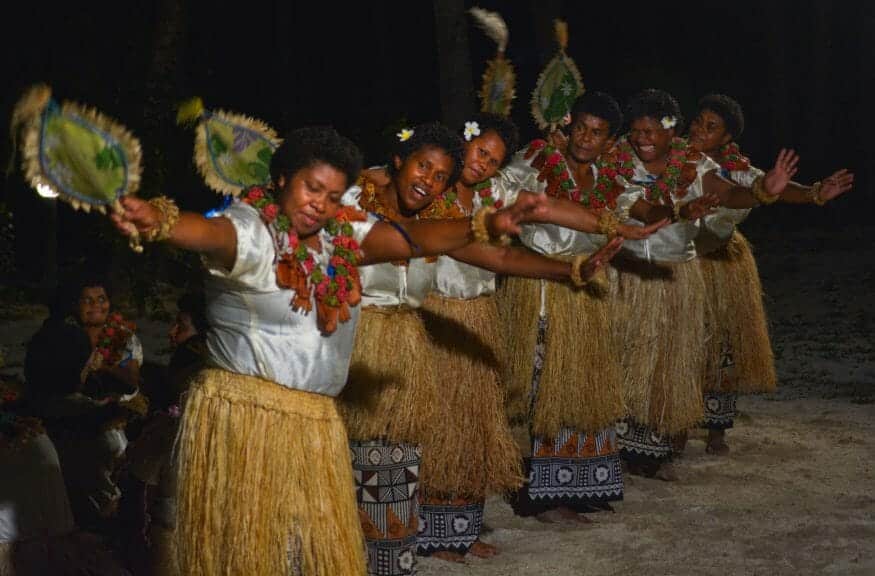 Fiji has an incredible cultural backdrop, with the opportunity for many unique experiences to add enrichment to a visit here.
Most resorts provide a host of cultural activities. Observe "Lovo" cooking, a traditional method done underground, which leaves food tender and with a smoked flavour. Be wowed by a mesmerising Fijian fire show, or watch a traditional Meke dance to the beat of a drum. Music and dancing are a large part of life here, and you may be lucky enough to dance with some locals and learn a thing or two!
For the daring souls: participate in a "Kava" drinking ceremony. Hailed "the traditional drink of the South Pacific", kava is made by pounding up the root of a Yaqona plant and straining it with water into a large Tanoa bowl. Filling the place of alcohol in many Fijian communities, this drink is a popular foundation for socialising. Supposed to induce a relaxing effect, the beverage can also induce a bit of a hangover!
3. Fiji's Water Wildlife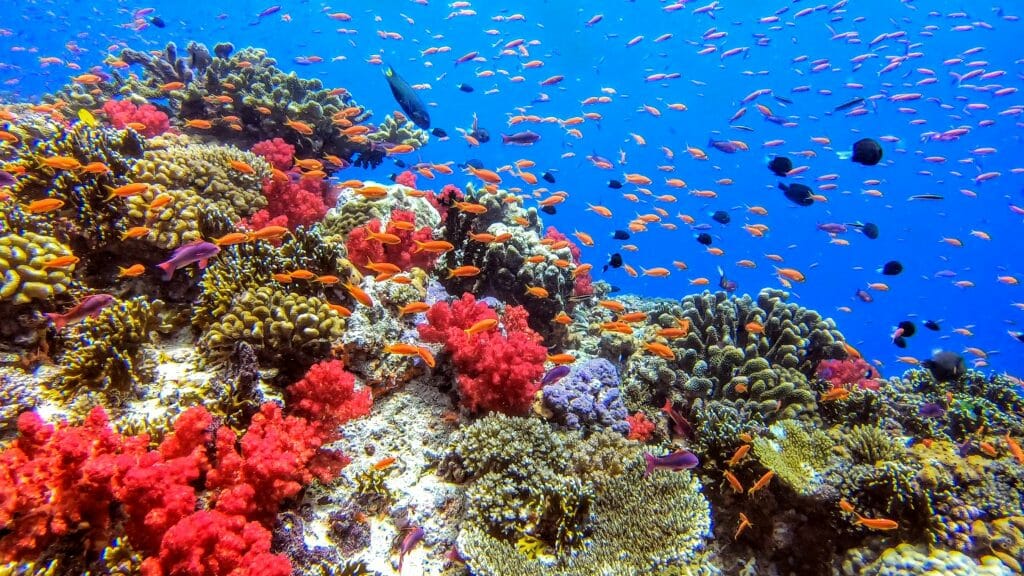 Fiji boasts some of the world's most beautiful coral reefs. Whether you want to snorkel, dive, or simply view them from the glass bottom of a boat, these wondrous aquatic scenes alone are enough incentive to visit.
It is easy to understand why people come from far and wide, with the selection of vibrant tropical fish and mesmerising corals -and if you are lucky enough, turtles! If you are feeling a little more daring, you can opt for a day trip to snorkel with Manta rays. For the ultimately adventurous, Fiji is the perfect destination to swim with sharks!
If you seek a leisurely twist on snorkelling, turn towards the popular sea-borne venues Cloud 9 and Seventh Heaven. These floating platforms offer a day of sunbathing, snorkelling, and socialising. Let loose with delicious cocktails or indulge in fresh pizza overlooking the turquoise waters, dipping in and out as you please. These outings attract everyone, from young partygoers to couples.
4. Relaxation in Fiji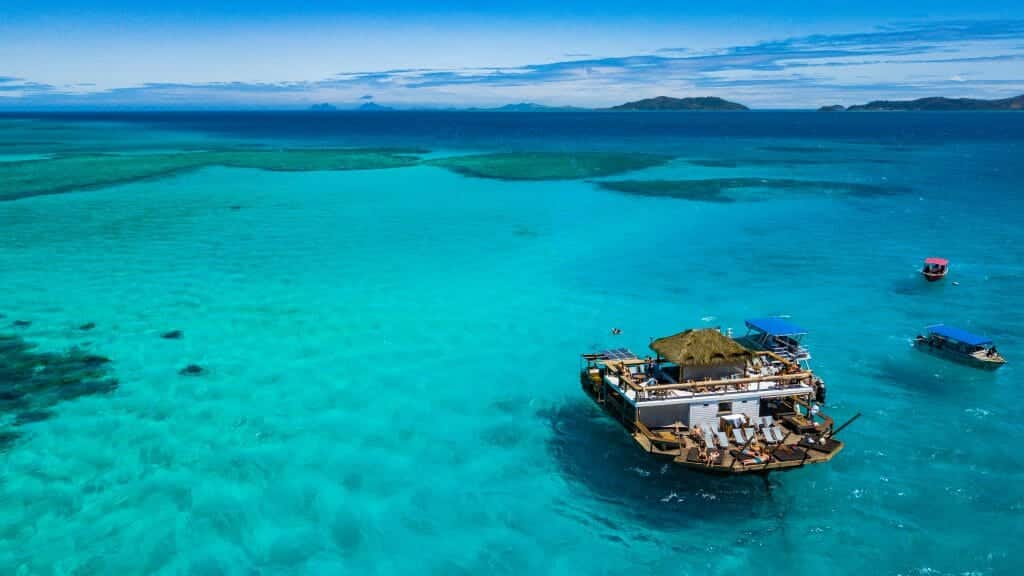 This country is known for its 'Fiji-time' and stress-free attitude. Let yourself indulge in local customs and go with the flow, leaving your worries behind at the airport.
Enjoy some R&R at one of the many beautiful beaches and resorts. The famous Malamala Island Beach Club, the first of its kind to exist across an entire island, provides a blissful atmosphere to unwind. Escape to white sand and a taste of luxury, only a 30 min trip away from Port Denerau, Nadi.
For ultimate natural relaxation, go for a local spa day at the Sabeto and Tifajek Mud Pools and Hot Springs. For astonishingly reasonable prices, get caked in healing mud and journey through warm outdoor baths heated by ancient hot springs. Finish off with a massage and a fresh coconut to drink!
5. Fiji Islands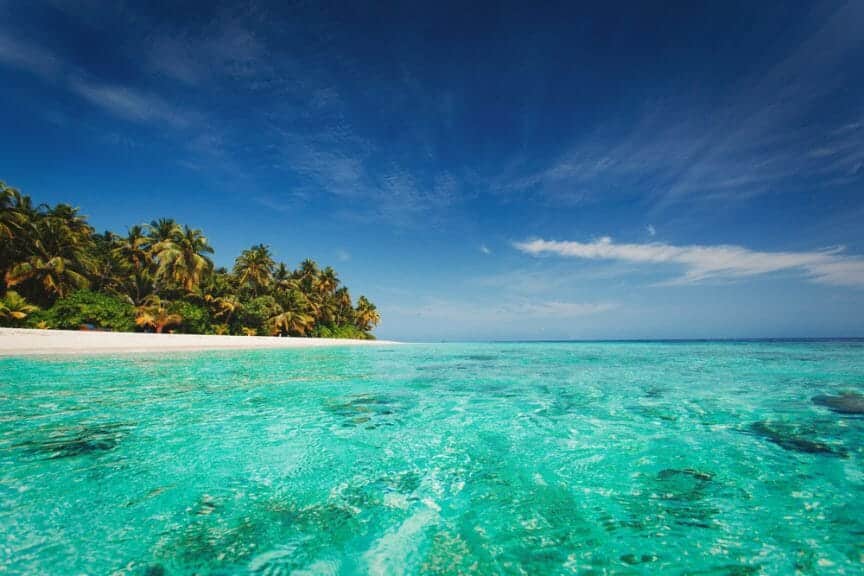 Fiji boasts 330 islands, with a third being permanently resided on. Many are so perfect that they look as though a child's imagination drew them up: white sandy beaches, clear turquoise water, and iconic palm trees. Popular destinations are found in the Mamanuca Islands and Yasawa Group, both easily accessed through frequent boat transfers from ports on the mainland of Viti Levu.
Tourists are spoilt for choice with a range of island offerings and prices. Whether you want to visit the "Castaway" Island, where Tom Hanks spent time filming the iconic movie, or the hidden gem Beachcomber Island, where you can dance the night away. You might even catch a glimpse of the Love Island USA villa on your boat crossing over, as it is situated on one of the Mamanuca Islands.
Mantaray Island is named after its sea creature speciality, whilst Turtle Island offers the most luxurious of stays and has been frequented by many a celebrity guest.
With such a vast selection, you will surely find an island that suits your desires. For just a taste, select a day trip package to the island of your choice, including lunch and a range of activities. Alternatively, spend a few days indulging in island living and staying in accommodations ranging from dormitories to luxury villas. If you want a Birdseye view, take the journey there by seaplane!
6. Adventure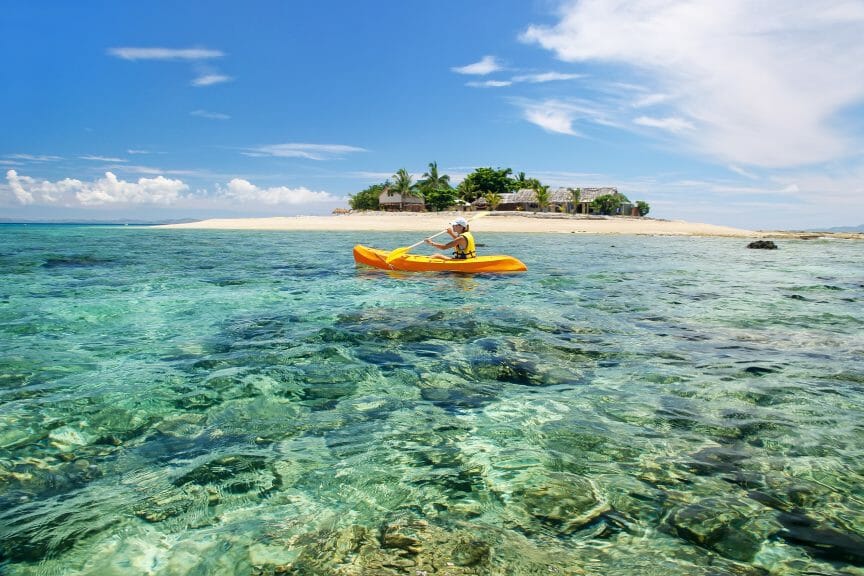 Unlike many other relaxation destinations, Fiji has plenty of activities to satisfy the adventurous soul.
If you're feeling bold, why not go on the Sigatoka River Safari and fly down the river by speed, followed by a unique visit to a rural village where you can taste the authentic Fijian lifestyle?
Have a historical tour of the village followed by an experience of traditional cuisine, eaten on the floor and by hand! You will experience an entire Kava ceremony and a "Hop Hop" dance party with the villagers. You might even be given a Fijian name or greeted with a face full of baby powder -the ultimate Fijian compliment!
Or be amazed by the Naihehe Cave Safari, explore the incredible ancient caves, and enjoy lunch in beautiful surroundings. "Take the road less travelled," as the safari's slogan goes.
Other activities include skydiving, a variety of water sports and beautiful hikes. If you are bored in Fiji, it is your own fault!
7. Food and coconuts!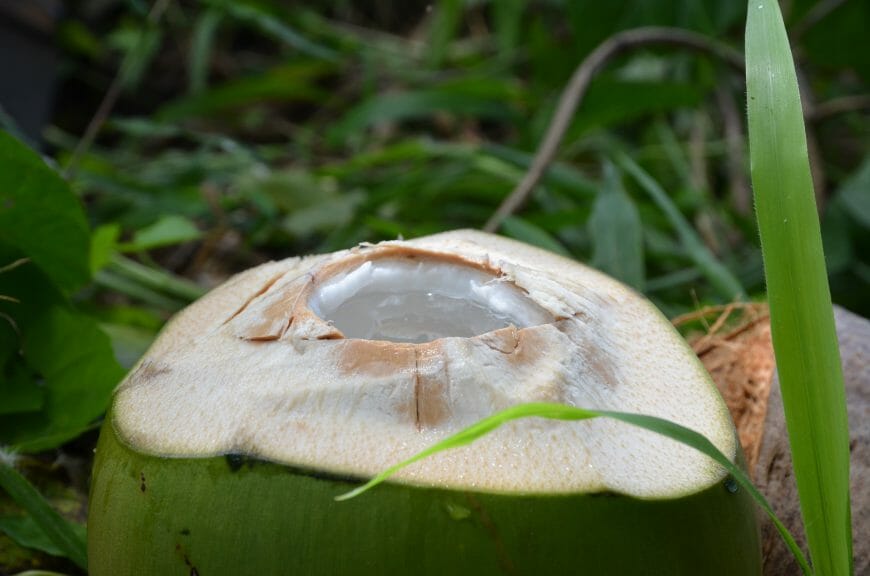 Takako Picture Lab/Shutterstock
Fiji's delicious cuisine takes inspiration from its islands' resources and focuses on using the local produce, such as the incredible access to fresh fish.
Many beaches, resorts and markets serve up young coconuts to drink. Watch as the coconuts are taken down from the lengthy palm trees, sometimes being prompted down with a stick, yet don't be surprised if you see a local crawling up to grab them by hand! Afterwards, the heads are chopped off, a straw is stuck in, and voila – natural hydration bliss!
Try some local fish, the cornerstone of the Fijian diet. Be dazzled all year round by the staple pumpkin curry, which makes you reconsider this vegetable's reputation as only Autumnal. Sample the local papaya, "Paw Paw", at breakfast, which is delicious and rich in antioxidants. Just be careful to limit your intake, as it is also a natural laxative.
Once you get a taste of Fiji, you are sure to fall in love! With so many reasons to visit, from coconuts to floating bars, Fiji is a little slice of heaven.
Say bula to this amazing country!