Images Via
Have you ever wondered if you have the stomach flu or just a plain old hangover?
Well, you don't need to worry about your paranoid thoughts anymore.
"Honey, did you drink last night? Glug glug?" said Ken Jeong, a real doctor and actor from 'The Hangover', in reply to the above question.
Comedian, actor and actual doctor Ken Jeong gave funny answers to people's medical questions from Twitter.
Although some questions were serious and some were plain old silly, Dr. Jeong answered all of them to the best of his potential.
In fact, one of Dr. Jeong's favorite questions was "Do I really need both my kidneys?"
He replied to the tweet by saying, "Technically a person can survive with just one kidney as long as it's normally functioning. #GoodQuestion"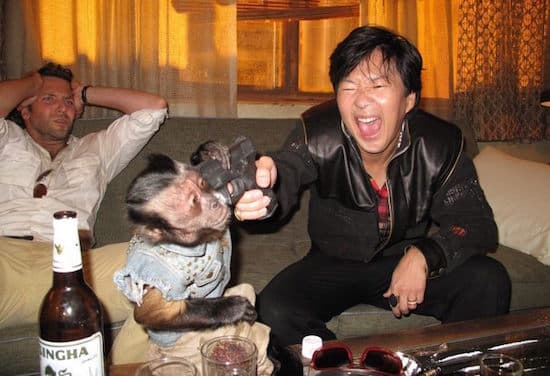 Furthermore, Dr. Jeong's hilarious yet knowledgeable answers helped the Twitter audience to understand more about medicine and health.
Ken Jeong
Dr. Jeong is best known for his roles as Ben Chang on the sitcom 'Community' and gangster Leslie Chow in 'The Hangover' Trilogy.
Currently, he is the lead in the ABC sitcom 'Dr. Ken', in which he is also the creator, writer and executive producer.
If you have ever wondered about other such medical questions, fear not! Dr. Jeong is here to answer them with an added element of laughter.
Finally, check out these reviews of the UK's first medical marijuana if you want to read more medical articles!