You've probably heard of green flags; almost certainly, you know what a red flag is, but what is a 'Beige' flag?
TikTok's newest flag addition: is it something to celebrate – or to worry about?
What are TikTok's 'Beige Flags'?
TikTok's beige flags come in many different shapes and sizes. (Not colors, though; they're all beige).
For instance, my beige flag is that I just laughed at that joke I made. But enough about me.
When your partner asks you where you want to eat and you say, "I don't know, what about you?" do you go where they suggested? Or do you say "No, I don't want that" to every suggestion?
Or maybe your partner never asks for follow-up details on the latest gossip. "What do you mean you don't know why they broke up?". Yes, this one may be directed at my own partner. (Please, just get a few more details).
If you've found yourself (or your partner) doing something like this, we might be talking about a beige flag situation.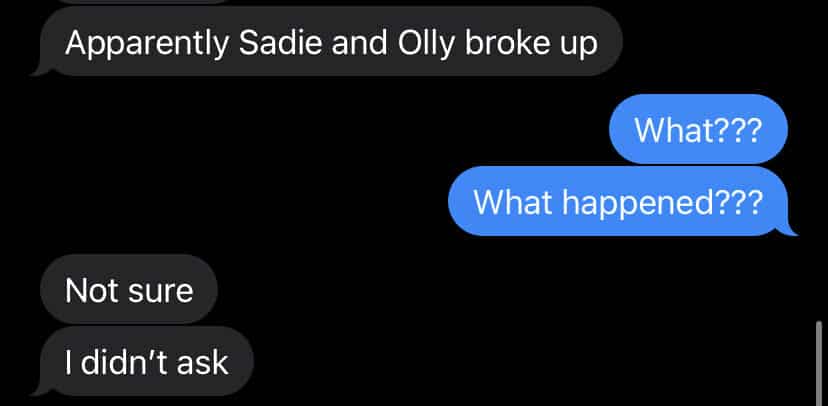 Oh God! Do I Need to be Worried?
It's okay; beige flags aren't red flags 2.0.
We've all seen the red and green flag trend on TikTok. A red flag is something that is concerning, usually pretty toxic, and borderline abusive. A green flag is the opposite. It's an indicator that your partner is good for you.
But where do beige flags fit? Beige flags are somewhere in the middle. Not necessarily good, not necessarily bad. It's a quirk about the person that makes you pause for a second.
Most beige flags are pretty neutral, some cute and lovable, and some look a little red…
This Isn't the First Time Beige has Been Used to Discuss Relationships
If you're like me, you were probably introduced to the term 'beige flag' on TikTok. Apparently, though, for those in the 'relationship coach' field, beige is not new.
According to Thomas Edwards, dating coach and founder of The Professional Wingman, "Beige flags started as a way to see if someone's online dating profile was seen as boring".
But now, the term has taken on a whole new life. Let's break it down.
Let's be honest; no one knows what 'beige flag' means
You're probably still confused. I know I am!
You've seen several TikToks all using beige flags in a slightly different way, your friend described their beige flags, and it wasn't anything like those TikToks, and now this article has thrown you even more.
You aren't alone. The definition seems to be pretty flexible, and everyone has their own take.
Some say that beige flags should be considered 'neutral,' not dull or even off-putting. Some are going as far as to say that beige flags are cute and endearing.
But some people are saying that they are a very concerning sign. This is all a bit confusing (we've got red flags for that!).
But TikTok's general consensus is that a beige flag is something weird and funny about your partner that makes you give them a side-eye.
Concerning, or cute?
So your partner eats frozen peas straight out of the freezer. Alarming? Yes. But is it really something to worry about? No. I mean, unless that's a deal breaker!
This is at the heart of what makes beige flags so interesting. For some, they might be an ick (think your partner getting tomato sauce around their mouth every time they eat spaghetti). But this same thing can be cute, endearing and even make you fall in love with them that bit more. (Wipe your mouth, though, babe).
But (almost) all beige flags can become endearing if you really love your partner. Not tomato sauce stains, though; that one is unforgivable.
Let's not forget what's actually important
Thanks to TikTok, most of us are used to constantly comparing ourselves, and our relationships, to what we see online.
When we're faced with all these beige flags to look out for, we can forget what's actually important. We don't need to constantly look for every tiny flaw in ourselves or our partner.
Instead, we need to embrace ourselves, beige flags and all!