We've all wanted to exchange our busy lives with those of the hobbits from Lord of The Rings at one point or another – who wouldn't? The hobbit-holes; lazy days smoking pipe-weed and enjoying good company – and great food. Well, a pastry chef in Italy has decided to do just that, and I only have one question: where do I sign up?
The fascination with the hobbit lifestyle and aesthetic isn't new by any means, there are plenty of themed BnB's, and the Hobbiton village in Matamata, New Zealand, attracts up to 600,000 visitors every year. Even here in Ireland we have hobbit-themed places perfect for a staycation, and the appropriate appreciation for good old potatoes. Boil 'em, mash 'em, stick 'em in an Irish stew.
However, Nicolas Gentile has upped the hobbit game, seeking to build his own version of the Shire in the Italian countryside, seeing as Middle-Earth isn't exactly an option. Choosing to lay down his hobbit roots in picturesque Bucchianico, Gentile led an expedition with other members of his fellowship to recreate plot points from the book to garner attention; even going as far as to trek a perilous 280-kilometer journey through various landscapes, to the dreaded Mount Vesuvius to destroy an evil ring. That is dedication.
Gentile, 37, was originally a pastry chef working in Abruzzo Italy until he quit his job, bought some land, and started working on his own hobbit-hole in 2018. He realized that the surrounding countryside was the perfect location for the Shire, with rolling green hills, forests, and rivers. Not to mention the historic villages scattered throughout. In an interview with Insider, he was shy to admit the amount he spent on the project but did concede that it was almost all of his life savings. He actually has started an indiegogo for his expansion project; to turn the area surrounding his hobbit-hole into an actual village and community. 
Gentile doesn't just live in a hobbit-hole, however, he lives a hobbit lifestyle. You can follow him on Instagram  where he documents his daily activities, which include farming, horse riding, bonfires, and a lot of pipe usage. Not going to lie, the parties look like so much fun!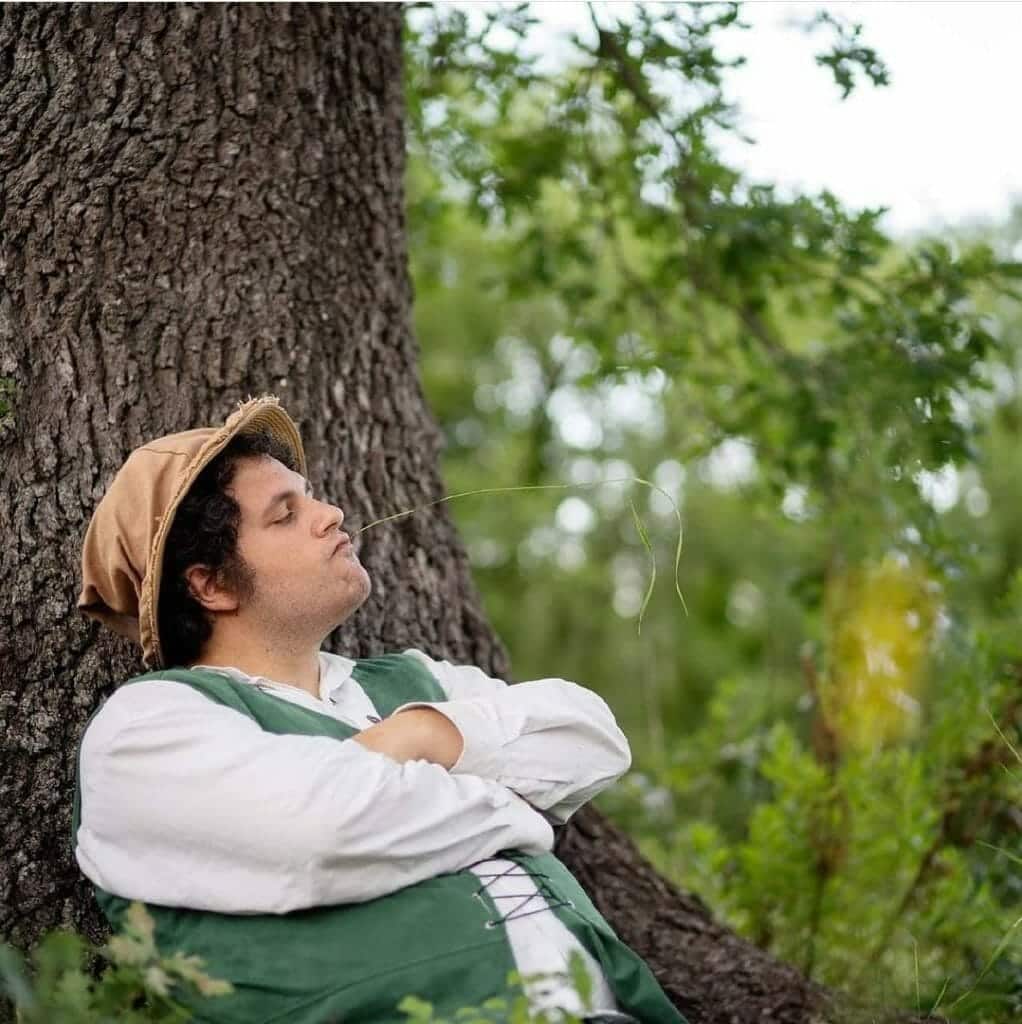 Gentile told Insider that he has "always loved fantasy literature and movies", but that he felt he was "living the adventures of others", and so decided to become the main character of his own life and embark on an adventure himself. His spirit and dedication have recently garnered notice by Steven Colbert's Late Show, and even more impressively, The Lord of The Rings cast! Elijah Wood (Frodo Baggins) posted a video commending Gentile's efforts, along with Billy Boyd (Peregrin Took) and Sean Astin (Samwise Gamgee) taking to the net to express their support of the project, urging Nicolas to keep going and get it finished! If all goes according to plan, we may have a Shire BnB opening in 2022!
Honestly, I think I've found the perfect way of life. Living in a hobbit community sounds pretty perfect, and to live in a beautiful part of Italy too? Furthermore, Gentile aims to build the project to be 100% eco-friendly! I really don't think there is anything more I could ask for! Anyone with me?
Read More: The Actual Murdering Doll From 'Squid Game' Has Been Installed To Stop Jaywalkers