This year, we didn't see a lot of movies get made. I could count on one hand the number of movies that came out, and I haven't seen either of them. We are however getting a film regarding the Colonel's venture into love.
Yes, that Colonel the KFC mascot. In a mini-movie titled, "A Recipe for Seduction" we'll follow the romantic life of a young Colonel Sanders on the cusp of creating his famed recipe for the KFC brand chicken. In full the film is set to run around fourteen minutes long and air on the Lifetime channel.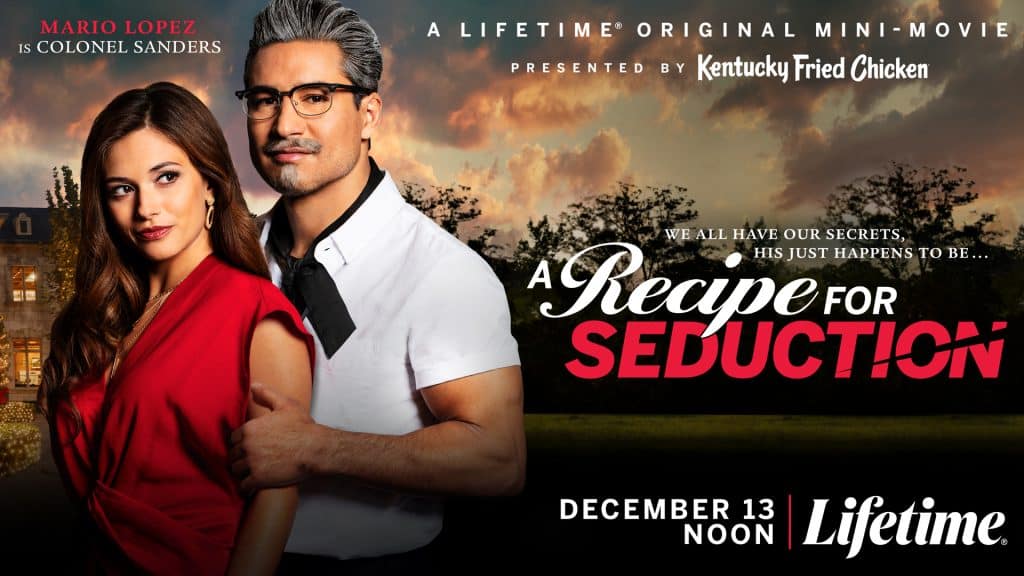 Mario Lopez(Well known for his role in Saved by the Bell) will portray the Colonel having been denied the approval of his love's mother despite creating this revolutionary secret chicken recipe.
In discussion of this film, the CEO of KFC, Andrea Zahumensky stated, "We could all use a little distraction this holiday season… why not fill some of your time at home with a suspenseful drama and the comfort of out world famous chicken?"
Zahumensky has a strong point, the year has been crazy enough as is, why not peer into the intimate life of the KFC Colonel, makes as much sense as everything else that's happened this year.
This mini-movie will premiere on December 13th, on the lifetime channel. So well in time for the holidays to come. The response to the film's creation has been one of positivity and good humor. From social media responses, it appears people are readily welcoming this 15 minute distraction from this tumultuous year.
Now, if 15 minutes of strange film isn't enough for you then check out this article listing Netflix's worst original Christmas films by, Malou Micola von Fürstenrecht