Beer pong's always enjoyable (when you're already drunk on decent liquor). Continuing to drink cheap beer? Not so much. If hosting a more lavish event, make your next go-to game Prosecco Pong, created by the company Talking Tables. You and your friends can ruthlessly intoxicate each other while keeping it somewhat classy.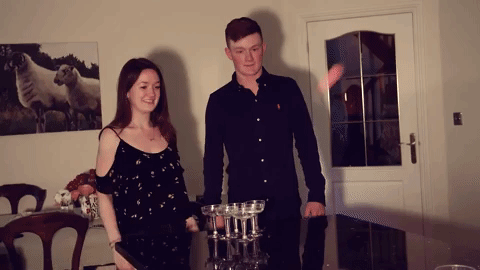 Image via
Prosecco is an Italian, sparkling white wine. It's delicate with a subtle fruity flavor, and has 11% alcohol by volume. That's more than most beers (used for beer pong, at least). Cheers!
The kit comes with twelve prosecco glasses and three, bright pink pong balls; and it can be ordered online for $25. So, swap your beer for bubbly?
Just… please, Prosecco-Pong responsibly. Beer-pong-players seem to get more stupid with each game. Check out some dumbass, here.
Image via