I'll bet you haven't heard of Donald Lau, but you've read his work. He serves as Vice President and Chief Financial Officer of Wonton Food Inc., the largest manufacturer of Chinese food in the United States. However, he's also the company's Chief Fortune Writer. Lau's written every bit of philosophy and vaguely hopeful prophecy in most of the fortune cookies you've cracked open. Eating takeout wouldn't be the same without him.
Sadly, the reason you're only hearing about him now is because he's stepping down as CFW. The reason, he admitted in a recent interview with Time Magazine, is every artist's nightmare: writer's block that just won't go away. "I used to write 100 a year," he said, "but I've written only two or three a month over the past year."
Some people might think that writing fortunes is easy – how could anyone get writer's block from doing this? Well, Lau didn't get a salary for just writing "Good luck is coming your way" and calling it a day. For one thing, he can't just write whatever he wants. His ideas for fortune cookies need approval from "a committee of Wonton Food employees who pick the final fortunes." For another, he doesn't really do horoscopes – he prefers giving advice. Lastly, this is a creative job. He's looked for inspiration everywhere: the I-Ching, American proverbs, even subway ads.
Lau himself, who would know better than anyone what the job's like, sees something deeper. He told CNN:
"I feel that it is a form of art because you have to come up with a clever saying in 10 to 15 words." Many people can't be clever in 10 to 15 thousand words. It's called "wit."
Like with any other writing job, writing fortune cookies demands creativity. He's been creative for over thirty years. According to The New Yorker, he actually "gave up altogether" once before, back in 1995. As early as 2005, he talked with that same magazine about writer's block: "The inspiration is gone." This sad piece of news was a long time coming.
There is a happy ending to this story! Obviously, the world needs someone to write fortunes, and for six months Lau has been training his replacement. He "passed the pen" to James Wong, an industrial worker (and the nephew of Wonton Food's founder). He'll also keep working with the company, including as Wong's editor. The fortune cookies we get in the future will still have his special touch.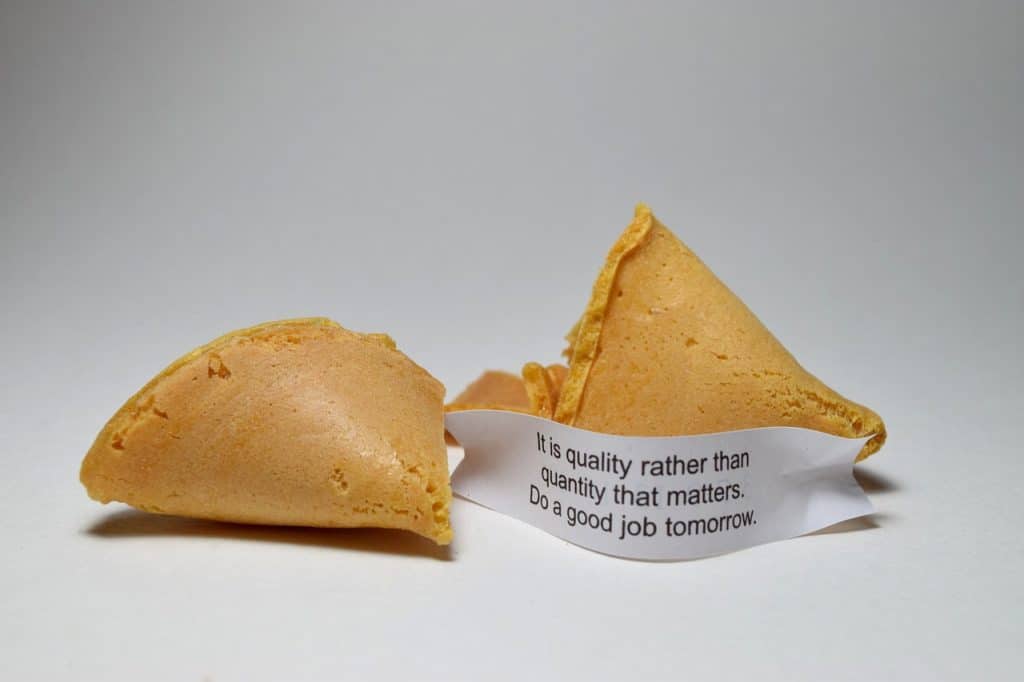 Lau's goal has always been to spread joy, telling Time, "I want the customers to open the fortune, read it, maybe laugh, and leave the restaurant happy … so that they come back again next week." Mr. Lau, from one writer to another, you've been amazing. Thanks for using your writing to make me and millions of people smile. And as you once said, in my all-time favorite fortune I've gotten, "Life's too short – eat more Kung Pao."