Image Via
In recent years, the demand for vegetarian and vegan alternatives have led companies like Quorn to cater to the growing consumer base. Unfortunately, not all who represent the company are dedicated to its aim of providing meatless alternatives.
One such detractor, an unnamed Quorn factory worker, purposely included a chicken nugget in a package of meatless Cocktail Sausages. The consumer who purchased the contaminated package, Matthew Barlow, has practiced vegetarianism for twenty years. Upon realising that he'd bitten into a rogue chicken nugget, he filed a complaint to the company.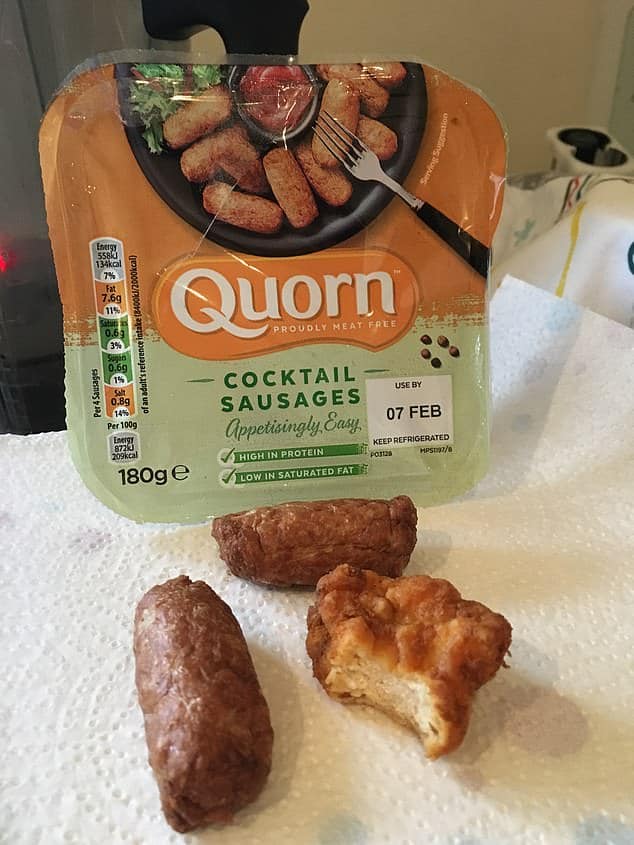 Quorn launched an investigation, ordering testing on the half-eaten nugget to ensure that it was indeed a meat product. Upon confirmation, the company reviewed CCTV footage of the factory that had processed and packaged the contaminated item. Despite its investigation and questioning of employees, Quorn has stated that the saboteur remains unknown.
Additionally, a Quorn spokeswoman announced that the company's long-established contamination warning frees them from responsibility of the breech. However, this seems to be an unfounded beg-off.
Quorn warns that their food can "contain allergens, such as egg, milk and gluten. These are clearly marked on the back of pack within the ingredient declaration and the allergy advice section." The following is a screenshot from the company's website.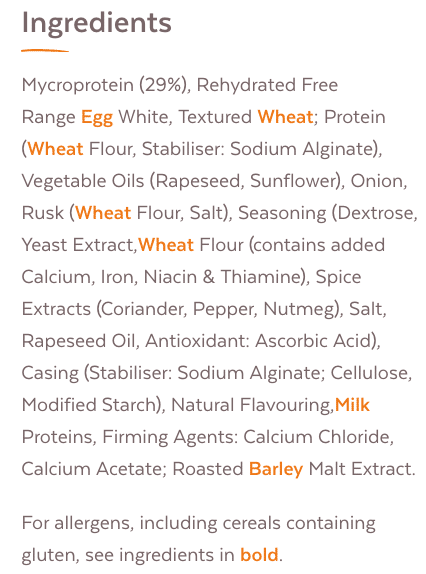 Though it includes an allergy warning, the label does not admit possible contamination by meat products. The factory in which the intentional contamination took place processes meat, a fact most likely unknown to the majority of consumers.
Quorn promotes itself as a company dedicated to providing meatless and vegan options. Their slogan is "Proudly meat free" for fuck's sake. This should serve as a declaration of their commitment to consumers. The company should consider producing their products in meat-free facilities to avoid such scandal in the future and assure their customers of their commitment.