Get your orders ready because Domino's Pizza gets on board with this season's spooky theme. Their new Halloween Roulette pizza will only be available until the end of this week.
What makes this pizza unconventional is that one out of the eight slices will be covered in Ghost Chilli Sauce. Now, if spices seem like little threat, keep in mind it is made with one of the hottest and most feared chilli peppers in the world- Yellow Bhut Jolokia Chillies.
Domino's took it to Instagram to let customers know their Ghost Chilli Sauce is no joke, but that it belongs in this Halloween's bucket list.
It is up to you to find out if you agree with Domino's CEO, Nick Knight. He claims, 'It will give your taste buds an experience they will never forget and not knowing whether the next bite you take is the one with the hot sauce or not adds to the thrill.'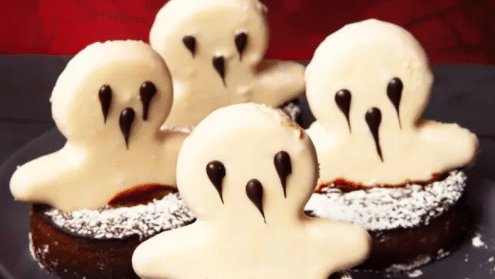 Without a doubt, this pizza is a puzzle to uncover. Who will get the spicy slice, who will not? It can be a cruel game, but one that may be worth your while this Halloween.
Then again, if you have a low tolerance for chili, do not worry. Domino's leaves no one behind.
Whether you fear the burn of the chili or want to water it down, Domino's ghost-shaped cookies are sweet and rid of any spice.
So, what will you get this Halloween, a trick or treat?
Get your dose of terror because 'Netflix Is Adding New Horror Movies For This Halloween.'