You want a delicious grilled hamburger like Gordan Ramsey's perfect burger, but you don't want to cook it yourself? Then you need to head to In-N-Out!
This chain is one of America's most prominent burger joints on the West Coast. They're known as the first chain to have a speaker system for drive-thru orders, created by the founder himself in his garage in Baldwin Park, California.
Other than their famous white and red color scheme and the iconic palm tree symbol, they're recognized for their use of fresh ingredients and impeccable courtesy.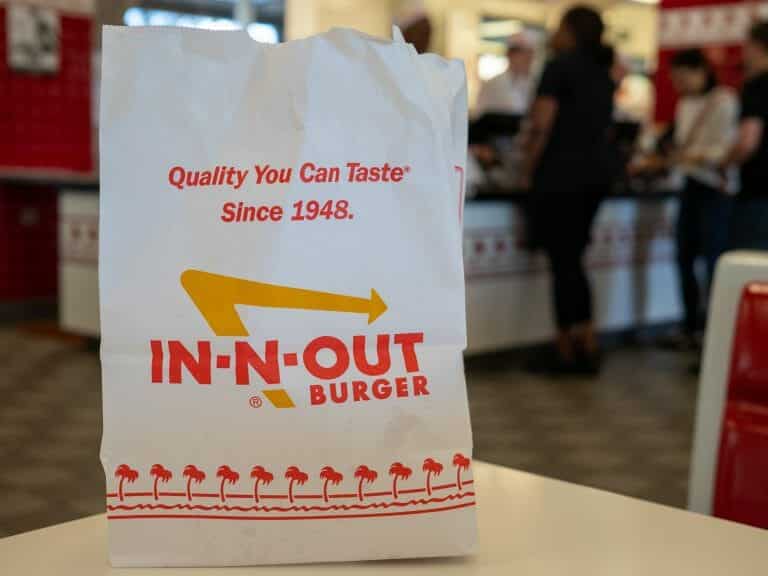 In an interview with former In-N-Out employee, Kiel Su, he stated, "In-N-Out doesn't have a freezer or a microwave—That's how fresh it is."
In-N-Out's menu has a limited number of items, most of which are burgers. However, this doesn't mean your options are limited. If you think the Double-Double is as adventurous as you can get, think again.
Other than the Secret Menu (which isn't so secret nowadays), In-N-Out's known for being accommodating to their patrons, which opens up your choices to more than you think.
Here are 14 things you didn't know you could ask for at In-N-Out.
Burgers & Fries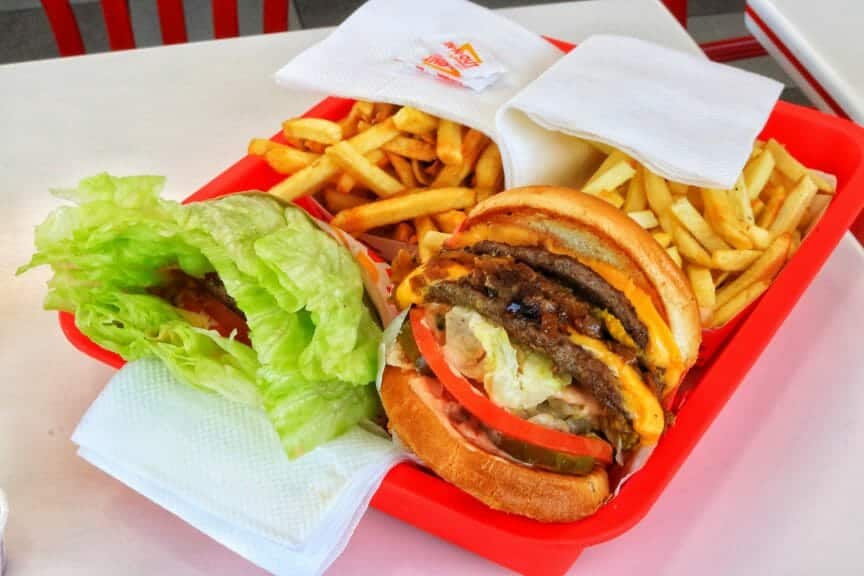 1. Animal-Style Burger
This one's for the mustard (or just sauce in general) lovers!
It's everything a classic In-N-Out hamburger has, along with extra sauce and pickles. The other difference is that the patty's grilled with mustard, adding a sharp taste to it.
2. Protein-Style Burger
Looking for a burger without carbohydrates? If you're allergic to wheat or avoiding carbs, the protein-style burger is perfect for you.
All the basic components are there except for the bread. After that, everything else is up to you.
3. Veggie Burger
Vegetarian? No worries.
As the name suggests, there are only veggies in between lightly toasted buns. Crisp lettuce and juicy tomatoes; onions and pickles, smeared with a generous helping of their famous spread.
Who says vegetables can't be tasty?
4. Grilled Cheese
It's no secret that kids can be picky. When eating out, they often lean towards comfort food like chicken nuggets, spaghetti, or mac and cheese.
At In-N-Out, you can order grilled cheese for your picky eaters. It's just grilled cheese in between toasted buns.
If you don't want lettuce, tomatoes, or sauce on it, be sure to say 'plain grilled cheese', otherwise it will come with those accessories.
5. Flying Dutchman
This one won't be on the official menu, but on their secret menu.
It's two slices of melted cheese in between two meat patties, no buns. Of course, like all the other menu options, it's customizable. Many have opted to add a grilled onion or ask for the patties to be done animal-style.
It's a messy item, so don't forget the napkins.
6. #x#
You might have heard of the famous 100×100, which is a hundred patties and a hundred slices of cheese (and whatever else you'd like) in between buns. It's In-N-Out's biggest order to date and was ordered by a blogger named whatupwilly.
Since then, many others have attempted to take on the 100×100 challenge, such as YB Chang and Evan Ghang from BuzzFeed Multiplayer. In their video, it took a total of 19 people to finish the challenge! If you're planning for a party showstopper, the 100×100 will definitely shock them; but unless you can eat like Molly Schuyler, it might be best to stick with individual burgers.
In general, you can order any amount of meat and cheese by numbers. 2×2, or 5×5, whatever you'd like. Depending on the location, it's likely to come deconstructed after a certain amount.
The 3×3 and the 4×4 are the most popular number to order (aside from the Double-Double), which is why they're on the secret menu. It's a mouthful to eat, so I hope you're super hungry.
Burger Accessories
7. Buns and Fries
In-N-Out's default is to toast the buns, but did you know you could ask to not toast the buns? Or even extra-toasted if that's what you want.
Similarly, if you prefer to eat crunchy fries, ask for well-done. If you're the type that likes soft french-fries, ask for light-well.
8. Onions
It's well-known to In-N-Out patrons that if you ask for grilled onions, it will come chopped. However, some people would prefer their onions to be whole rings. Ask for 'whole onions' (grilled or raw, it's up to you) and it'll be done for no extra charge.
If you would like to place the onion yourself, ask for it 'on the side'. They'll give it to you on your tray when your order's ready.
9. Chilies and Pickles
One of In-N-Out's best sides happens to be their chili peppers. It adds a little kick to your burger, so don't forget the iced water!
Eating chilies can be a bit hazardous when you've got young children (or if you forget it's on your fingers), so if you're not comfortable handling whole chilies, you can ask for chopped chilies in your burger.
If you're ordering via drive-thru, you can ask for chilies on the side, like the onions.
Additionally, you can do the same with pickles. Ask for them on the side or include them in your burger. Pickles or chilies don't cost extra, so order to your taste.
Drinks
10. Milkshake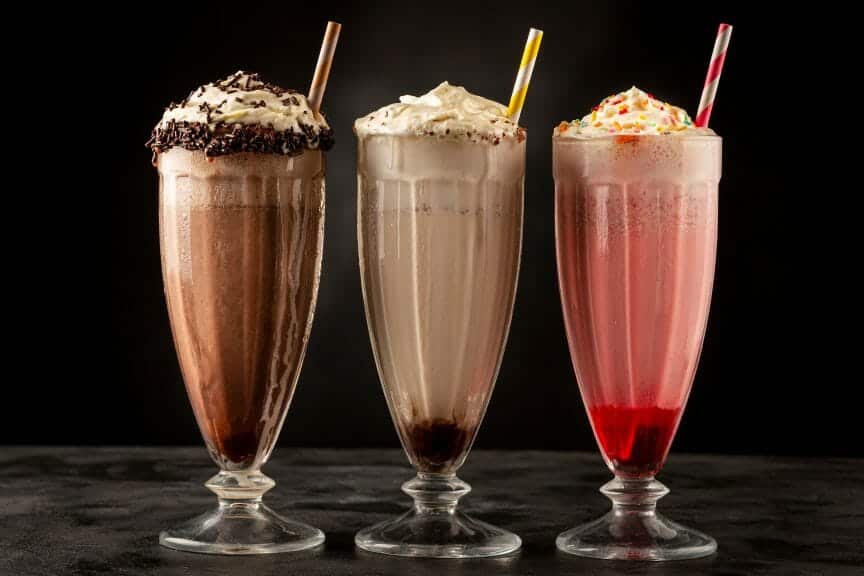 A milkshake to go with that order? Yes, please!
You might be happy to know In-N-Out's milkshakes are thick enough to eat with a spoon. Whether you drink it by itself or have it with french fries, it'll definitely be an enjoyable experience.
Their menu lists chocolate, vanilla, and strawberry, but why go for only one? Order yourself a Neapolitan (a secret menu item) and get all three flavors.
Or maybe you don't like strawberry ice-cream. You can ask for two flavors instead. Take your pick!
11. Root Beer Float
If you haven't had a Root Beer float before, it's absolutely something to try. It's vanilla ice-cream and a Root Beer soda. At In-N-Out, it's a vanilla milkshake instead of ice-cream, but it's still one of America's top dessert drinks.
12. Hot Cocoa
Even some In-N-Out patrons might be surprised to know this one.
When it rains, kids aged 12 and under can get a cup of steaming hot cocoa for free. If you manage to snag a sip from your kids, it's basically nostalgia in a cup.
Staff
13. Ask for a Helping Hand
Not only can you ask for your order to be customized, but you can also ask things of the staff as well. No need to worry if you think it's needless. Courtesy is drilled into their training as new workers, down to the words they speak.
Su mentioned that:
"The last thing we always ask after the customer orders is: 'Would you like that for here?'. We don't ever say 'to-go' because that sounds like we're asking them to leave."
So if you've ordered a little too much to handle, you can always ask a worker if they can give you a hand to the car.
14. If You Have Children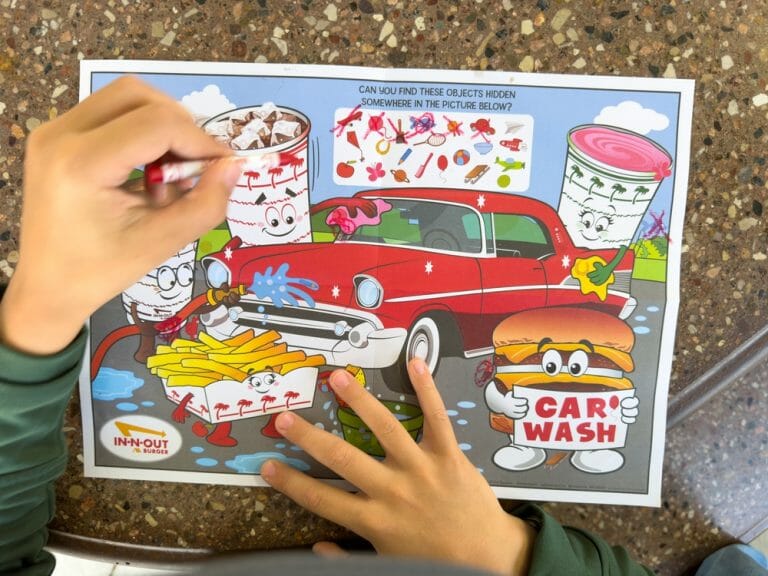 If you have children, you might be familiar with hearing sibling squabbles on who gets what (or who gets more).
To keep from fighting, you can ask the cashier to split the burger in half. Likewise, you can order a large milkshake to be split into two cups. Even if it's not for kids, sometimes it's convenient to have things in twos.
Additionally, you can also ask for stickers, an activity page, and/or a hat to occupy those young minds.
Conclusion
The bottom line is this: All you have to do is ask.
You want your cheese unmelted? Sure. If you want your tomatoes and lettuce on the side? Of course!
Majority of the time, if you ask for something, it will be done with a jaunty confirmation. After all, there's no harm in asking.
So while you're in the West Coast, make sure to set your destination to In-N-Out. It's an experience you won't want to miss out on.