73-year-old Igor kick-flipped to fame last week as a Reddit user shared a video of his skateboarding skills. Watch the footage of this smooth senior skater here:
He's Kind of A Big Deal.
The 73-year-old can be seen skating along a roadside in St Petersburg, Russia. Igor has defied all age boundaries and performed highly impressive skills, wowing Reddit and the internet beyond.
As well as racking up 3.2 million views and 612 comments on Reddit, Igor also appeared on Instagram and gained 9 million views on a reel posted by @timukhinmax.
Cool Kid On The Block
Obviously, people were shocked at the 73-year-old's skills. Some Reddit users compared him to their own senior relatives and the younger generation laughed about their inabilities:
Feeling Inspired?
I'm feeling pretty inspired by Igor and his skilful skating, and I don't think I'm the only one; a Reddit user made their admiration for Igor known, writing
"If this guy started skating at my age I can probably start again."

@hooboy88 via Reddit
Users were quick to agree and encourage – even I'm feeling bolstered by netizens to pick up a new skill!
"Do it. It's never too late unless you're dead."

@DrAsthma via Reddit
Too right, Dr Asthma.
Slope Style
Igor has taken the internet by storm in the last few days, and there's no slowing him down. His unusual skating technique has been likened to skiing! Notice how his amazing skills are like the swooping of a skier. It's incredible to see, and his dapper attire only makes him all the more delightful to watch.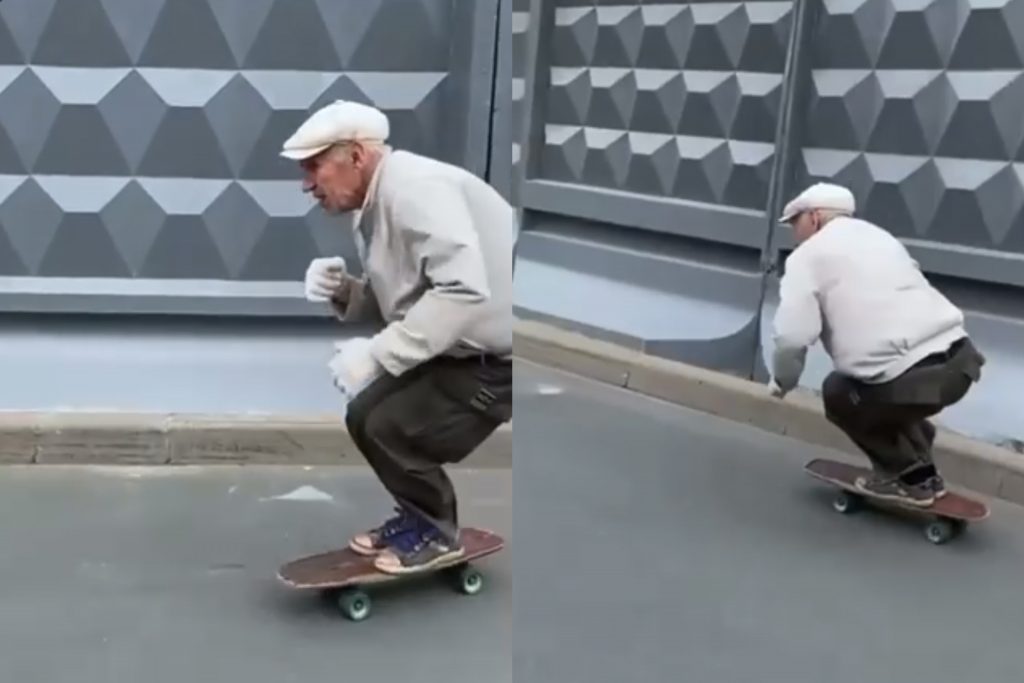 According to the caption written by u/dobbyisafreepup, Igor has been skateboarding since 1981, and he's not slowing down anytime soon. He has more than 40 years of skateboarding experience under his belt and it shows! I just hope I'm as cool as him when I'm in my golden years. 
Looking For More?
If you're in the mood for more skateboarding content, check this out. Want to see more sporty seniors proving ageism wrong? Give this a read!