Buzzfeed and Vice were not your average news reporting agency, they had a niche in the market. The companies sought to make high-quality journalism to younger audiences by covering trendy topics and operating on social media channels like Instagram and Youtube. One could argue that these companies championed the changing pattern of print to digital consumption. However, on 20 April, Buzzfeed News announced that it was shutting down, and on 15 May, Vice announced that it had filed for bankruptcy.
In its prime, Buzzfeed's coverage of the detention of Uyghur Muslims in China was awarded the Pulitzer Prize. Similarly, Vice News was once valued at $6 billion but was sold for $225 million due to its 'significant liabilities.' So, did the people lose interest in their brand of journalism, or did they fail to reinvent themselves?
What Buzzfeed's CEO had to say
In an internal letter to staff, CEO Jonah Peretti said, "the company can no longer continue to fund BuzzFeed News as a standalone organization." He felt that he had over-invested in them because he loved their work and mission. However, this was let down by several factors.
One is the reluctance of big platforms to support the distribution of premium, free journalism built for social media; perhaps Buzzfeed was let down by the very model that propelled them to success. Other factors were cited, too, such as the effect of the pandemic on the tech industry, with personal responsibility being taken for the failure to manage changes (such as the integration of Buzzfeed and Complex) better. Moving forward, they would focus their resources on HuffPost, "which is profitable, with a loyal direct front page audience."
The Vice Timeline
Vice was known for publishing explicit and daring stories, which propelled them to stardom. Their signature exposés, however, became hypocritical as their higher management was continually plagued with problematic accusations.
The company was in the news for the wrong reasons. In 2019, the company paid $1.875 million to 675 former staffers as a settlement in a lawsuit that claimed that the company regularly paid women less than men. They also settled a 2016 sexual harassment lawsuit by a female employee against then-president Andrew Creighton for $135,000. Shocking news emerged of its founder Shane Smith spending $300,000 at a company dinner at the Bellagio Hotel in Las Vegas, with the purchase of wine costing upwards of $20,000. This precipitated the trend of financial troubles due to poor management, which led to significant liabilities.
Social Media News
While the Social Media model is very necessary for a media outlet to cater to its audiences, these two companies show that it may not be enough in isolation. The reason why names such as The New York Times and The Guardian survive is that their print magazines and newspapers generate revenue too. Having physical copies of news solidifies a media outlet's status as offering serious, reliable, and long-lasting information. Even though people are ceasing to read print, the sense of prestige that accompanies it remains.
Control plays a major factor in the quality and distribution of news. A media company is in control of what they print and can choose how to raise and spread information about their product. However, online, they are bound to the rules of Instagram and Youtube, which may not always favor them.
Selective News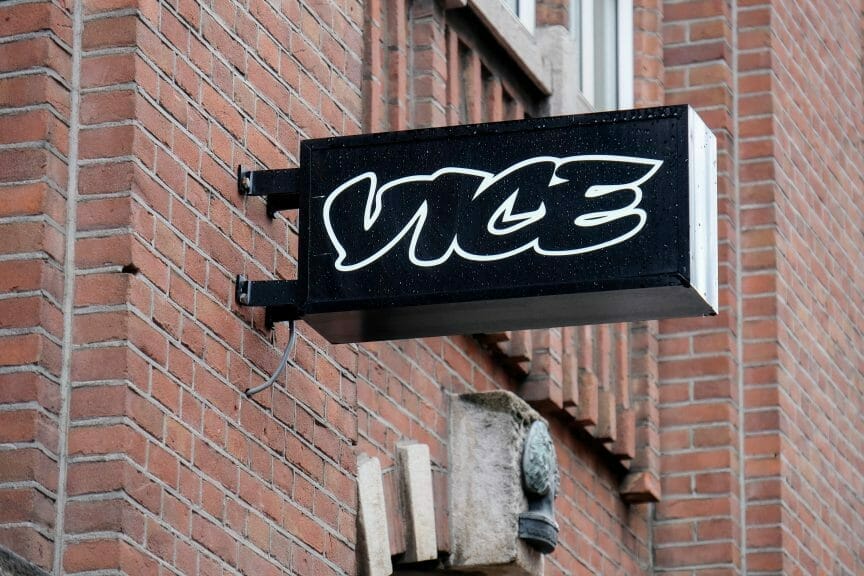 Buzzfeed News was famous for giving digestible breakdowns of the most important events happening in the world. They indulged their audience, which wanted to learn about the Kardashians while also reporting on events like the Abortion ban. However, their talent for serious journalism often got overshadowed because people associated them with bites of information rather than articles. Their parent company, too, was known for lighthearted quizzes and funny content. These factors led to its perception as a one-sided news outlet for only the younger generation.
Vice, on the other hand, was too selective in its outlook. Their appeal was in the shock value of reporting on sex, drugs, and crime with critical prowess instead of in a gossip column format. This grew old very quickly, and they failed to evolve. Moreover, the behind-the-scenes cases of sexual harassment went against their whole brand.
The Media Landscape
While the landscape may seem bleak at the moment with companies' struggles with finances and multiple layoffs, quality journalism does not seem to be dead. Instead, trendy journalism has been shown to be unsustainable. People seem to rely on traditional sources of information, which evolve with different mediums. There is a necessity to grow but within safe and palatable limits.