I understand your frustration and disappointment with the finale of Yellowjackets Season 2. It seems that the episode failed to deliver on the promise of resolving plotlines and providing satisfying answers. The darkness and bleakness of the season's ending, coupled with the death of Natalie, left you feeling dissatisfied.
You highlight the disservice done to fans and critics by the lack of clarity and closure in this finale. The episode focused primarily on the present-day storyline, sidelining the adult versions of the characters whose storylines were already limited throughout the season. The hunt and its aftermath, filled with ambiguous supernatural elements and confusing editing, left many questions unanswered.
The killing of Natalie, a character with rich development and depth, struck you as particularly unfair and cruel. Her arc throughout the show showcased her resilience and growth, but her demise seemed to undermine the investment in her character. You speculate that the decision to kill off Natalie may have been influenced by behind-the-scenes issues, which could explain the unsatisfying resolution of her story.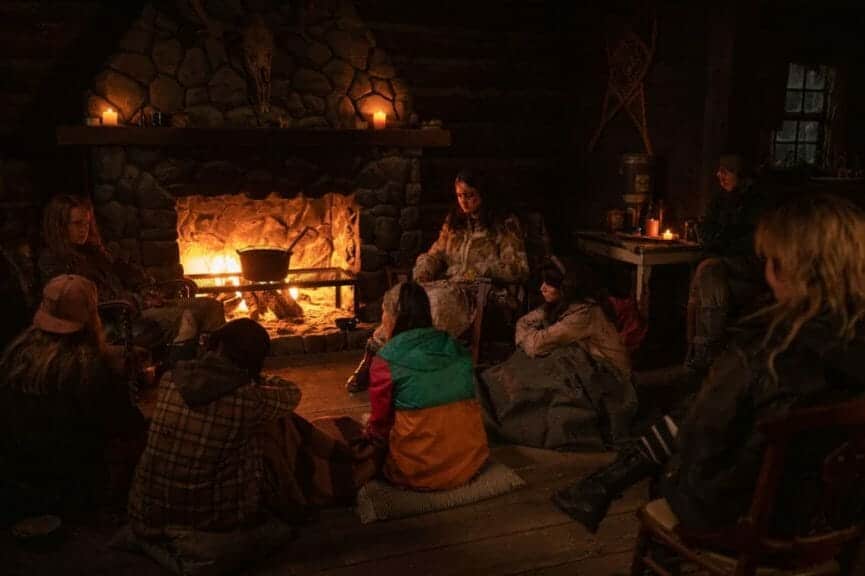 Comparisons to Twin Peaks arise, as both shows have complex narratives and supernatural undertones. However, while Twin Peaks managed to convey a sense of purpose and meaning behind its surrealism, Yellowjackets struggled to do the same. The dreamlike sequences and visions in Yellowjackets lacked clear narrative significance, leaving viewers feeling disconnected and puzzled.
Overall, you feel that Yellowjackets Season 2 failed to tie up loose ends, left characters underdeveloped, and relied too heavily on ambiguity without providing satisfying answers. The unfairness of Natalie's death and the overall unresolved nature of the season left you questioning the show's ability to inspire forgiveness and find meaning in its narrative.
It's understandable that such a conclusion would leave you dissatisfied, and your analysis highlights valid concerns about the direction and execution of the show. Hopefully, future seasons will address these issues and offer a more fulfilling viewing experience for fans.