If you can believe it, 2023 is already over halfway done. When it comes to the world of movies, business has been booming. Between Guardians of the Galaxy Vol. 3, Spider-Man: Across the Spider-Verse, and of course, the infamous Barbenheimer weekend, it's been a strong year both critically and commercially. But as we all know, the well of newly-released content can be overwhelming. More often than not, it's nearly impossible to watch everything.
So, before the onslaught of fall titles coming your way, here are the top 5 movies of 2023 so far that you might've missed.
5. Are You There God? It's Me, Margaret.
First up is the long-awaited adaptation of Judy Blume's classic novel, Are You There God? It's Me, Margaret., which was released in theaters this past April. The story follows 11-year-old Margaret Simon (Abby Ryder Fortson) as she navigates friendships, identity, and all things adolescence. With writer-director Kelly Fremon Craig (The Edge of Seventeen) at the center, the movie is profound in its themes and careful with its hand in tackling them. For the coming-of-age genre, it's one of the most worthwhile we've had in a long time.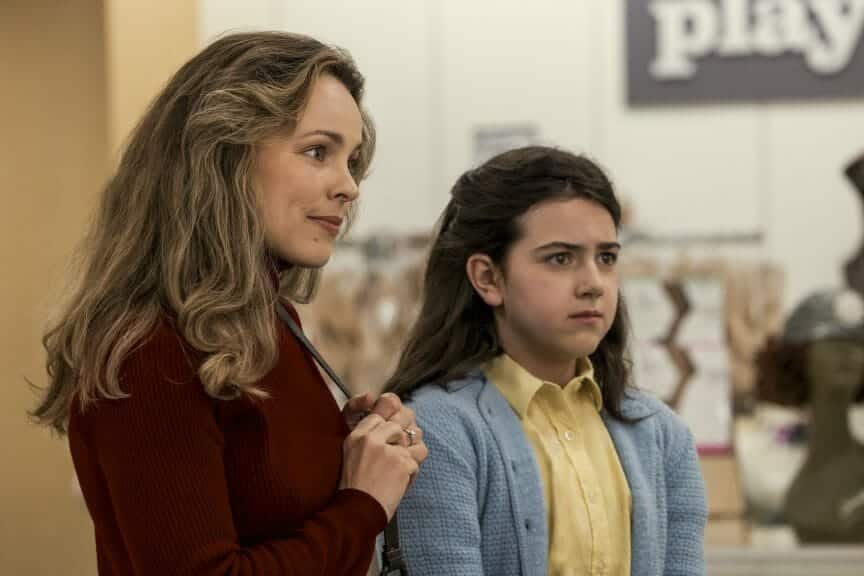 Are You There God? It's Me, Margaret. embodies preteen girlhood on the most textual level. The film is certainly tender and hopeful, but it's also willing to get serious, awkward, and uncomfortably specific about life as a young woman. Whether Margaret is awaiting her first period, buying her first bra, or learning how to adapt to the constant changes in her life, her experiences are always universal. It's heartfelt, lovable, and authentic to a tee — what more could you ask for?
Are You There God? It's Me, Margaret. is available to rent/buy on YouTube, Vudu, Amazon Prime Video, Apple TV, and Google Play.
4. A Thousand and One
Coming out at this year's Sundance Film Festival and at number 4 on our list is A Thousand and One, which recontextualizes the standard family drama that we're used to seeing. In A.V. Rockwell's directorial debut, a young mother named Inez (Teyana Taylor) struggles to keep her son out of the foster care system over the course of 11 years. Set in Harlem during a pivotal era of New York's history, A Thousand and One is about more than just parenthood. Poverty, gentrification, and societal expectations take center stage along with it.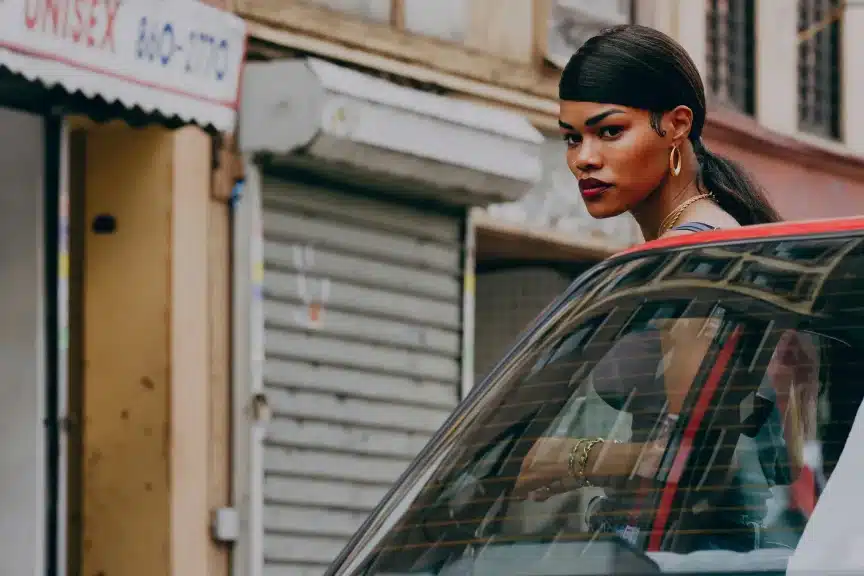 The movie's beating heart is in the bond between Inez and her son, but Rockwell doesn't shy away from highlighting the systems that constantly keep them on edge. Throughout the film, Inez is trying to raise her child while also ensuring they have a roof over their heads. It's a task that proves to be unjustly difficult in a city that longs to evolve, no matter how it may impact its citizens. A Thousand and One puts the policies that infected New York's lower class on full display. It makes the story both emotionally devastating and politically charged.
A Thousand and One is available to stream on Peacock.
3. Blackberry
Next up is the semi-biographical account of Blackberry's rise and fall in the late 90s and early 2000s. Directed by Matt Johnson, Blackberry follows the company's founders Mike Lazaridis (Jay Baruchel) and Doug Fregin (Johnson) as they climb the tech ladder alongside Jim Balsillie (Glenn Howerton), a lowly and unhinged salesman. In the vein of films like The Social Network or Steve Jobs, it's an age-old tale told with effortless wit about the creative minds behind our most-beloved products. More tragically, what happens when they are inevitably devoured by the corporate machine they must serve?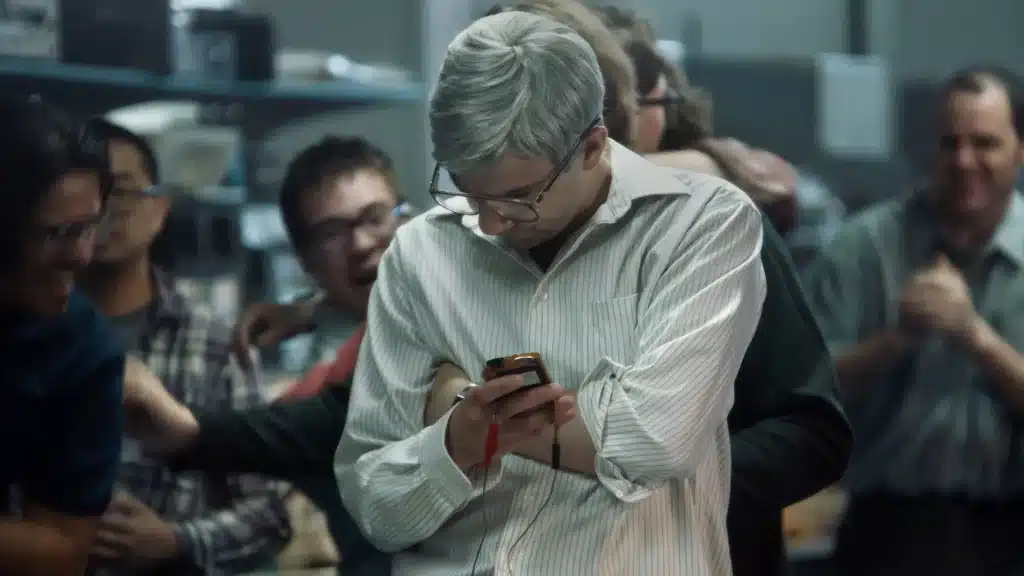 Even so, where Blackberry really excels is in its comedic commentary. The script is razor sharp and paired with mockumentary-style camerawork that charts the company's scrappy yet meteoric rise. Their success was obviously not to last after the launch of the iPhone in 2007, which effectively put every other cellphone company out to pasture. In its retelling of these events, the film is both hilarious and tragic as the founders struggle to save whatever is left of their withering business. It's a great movie about innovation, but also how deceptive it can be in an ever-changing technological world such as ours.
Blackberry is available to rent/buy on YouTube, Vudu, Amazon Prime Video, Apple TV, and Google Play.
2. Rye Lane
Who doesn't love a good rom-com? And a British one at that. Coming in at second place on our list is Rye Lane, another movie that premiered at Sundance this year. Directed by Raine Allen-Miller, the film centers on Dom (David Jonsson) and Yas (Vivian Oparah), two recently-dumped 20-somethings who bond over an eventful day spent traversing through South London. It's a pretty by-the-numbers entry into the genre on a surface level. Great chemistry between the leads and a vibrant setting will make it well worth your time.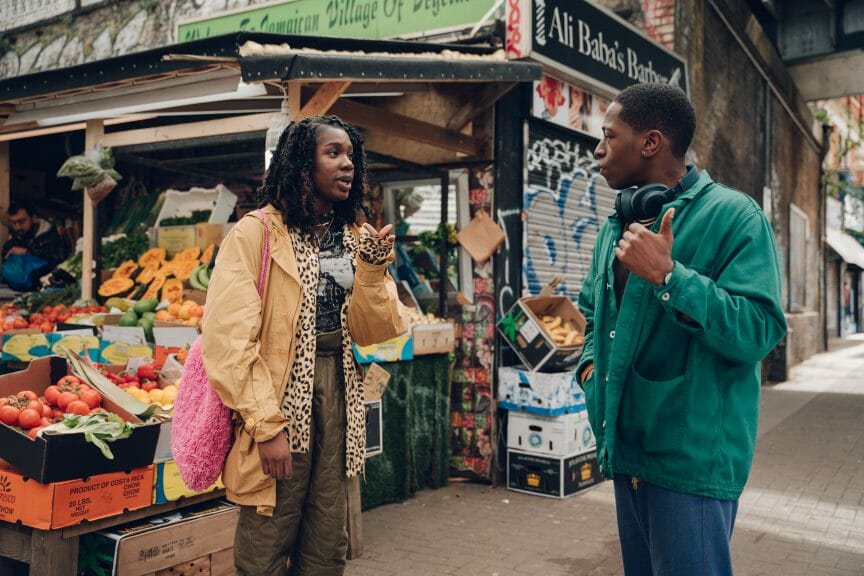 Perhaps the greatest strength of Rye Lane is its visual flair. Whether it's characters inserting themselves into flashbacks or the use of a wide-angle camera lens, the movie is incredibly stylistic — in ways many rom-coms never even dare to be. It also has a distinct eye for its location, with sequences all over the South London area that feel incredibly lived-in. When you couple that with two effortlessly charming performances at the center and some laugh-out-loud comedic bits, you've got yourself one of the best that this genre has to offer.
Rye Lane is available to stream on Hulu.
1. Past Lives
It probably won't surprise many that Past Lives has come in at number one. Not only is it the most widely-discussed indie film of the year and a critical darling, but it's also looking to be a strong contender this awards season. From writer-director Celine Song and A24, Past Lives centers on a Korean-American woman named Nora (Great Lee) who finds herself reunited with Hae Sung (Teo Yoo), an old friend from her home country who she hasn't seen since she was a child. It's a film about many things — the past, the future, love, longing, regret. On the most human level, it's about reconciling both who you once were and who you want to be.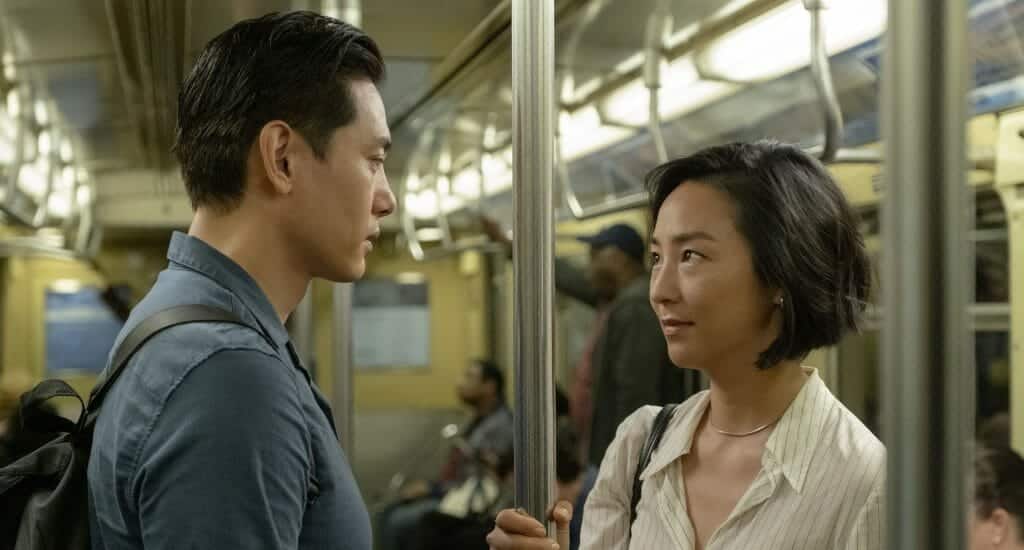 Past Lives does exactly what any memorable film should — it makes you think long and hard about your own life. While the romance between Nora and Hae Sung is certainly palpable, the movie's themes are rooted in them as individuals. It's one of the finest portrayals of longing because it understands that it's often not the person themselves we cling to, but that eternal, unrelenting question of what might've been. More accurately, what kind of person we might've been.
It's clear to see that its number-one spot on our list is well-earned and secure, at least for now. The bar has already been set pretty high for the rest of 2023. What small, underground film will take the place of Past Lives by the end of the year, if any? We'll have to wait and see.
Past Lives is available to watch in select theaters now and to stream soon.