As the salt air corners us into the month of July, how could we ever start summer off without our favorite love triangle? Lucky for us, the first three episodes of The Summer I Turned Pretty: It's Not Summer Without You finally dropped on Amazon Prime Video. Before we dive deep into the world of Belly Conklin, let's see where we left off last season.
To wrap things up quickly, The Summer I Turned Pretty left us off on a pretty big cliffhanger. Belly finally got the man of her dreams (or childhood), Conrad Fisher, but at what cost? Days before Belly got her wish, she leaned into a relationship with his brother, Jeremiah Fisher. Oh, this is also happening while Jeremiah and Conrad's mother, Susannah, is dying of cancer. So, what will Belly ever do? Choose Conrad, the heartbreaker, or the best friend/golden retriever, Jeremiah. Well, let's see!
Oh, Belly and Her Dreams (Season 2, Episode 1)
Daydreaming about Conrad Fisher is Belly Conklin's number one talent, and we can see how this season is going to start off in the first few seconds. Belly is fantasizing about her perfect life: kissing Conrad and Jeremiah being okay with that. When the episode of flashbacks and current time goes on, we get a glimpse of what happened after Belly and Conrad's lusty beach kiss.
Jeremiah is not-so-totally okay with her choosing Conrad over him, and he makes his dramatic exit out of Belly's life by saying, "He's gonna break your heart." After that, we get to see what life is like without Susannah, the glue of their families. We can tell everything is hush-hush around the Conklin house, up until Belly's Brother, Steven, gets a surprise and heartbreaking graduation gift from (past) Susannah.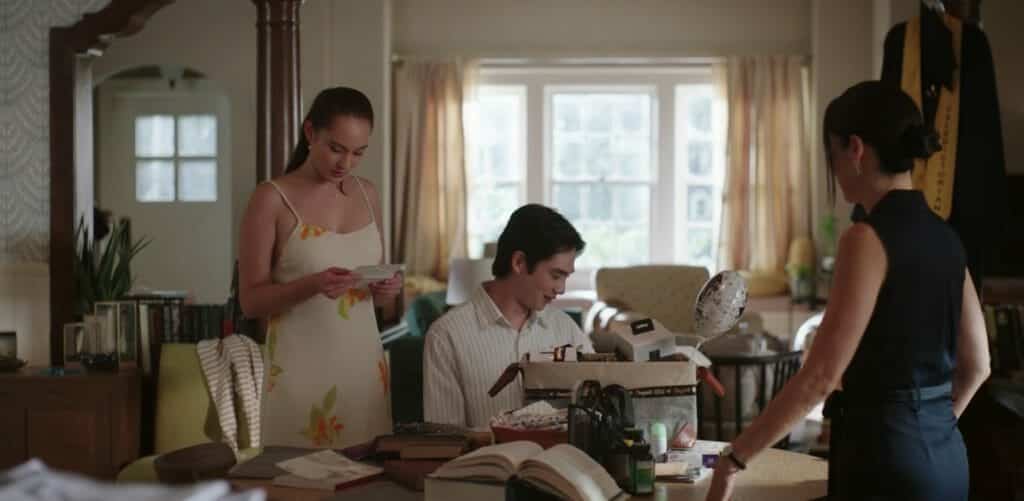 Getting Over, Getting Under (Season 2, Episode 1)
Flashing back to the previous summer, Belly builds up the courage to tell her fantasy, Conrad, what went down with Jeremiah. Belly realizes that she can't do this to Jeremiah or Conrad while they are going through the most difficult times of their lives. In other words, she doesn't want to separate the brothers when they need each other the most. Moments later, the iconic infinity necklace is brought out and given to Belly by Conrad, who says, "No matter what happens, we'll still be infinite."
Of course, our favorite girl, Taylor Jewel, is helping our other favorite girl, Belly, through her hard times. Taylor insists on Belly going out to a party to get her mind off Susannah and Conrad, and just like old times, Belly gives in. They go to the party, and of course, Belly falls to the ground for the first time of this new season (a classic move by her). However, Belly tries to get over Conrad by getting under a new boy, Cory Wheeler (as Taylor would say). Unfortunately, Cory isn't interested, and this sets Belly off.
This causes Belly to get overwhelmed, breaking through people at the party to get out of there. Steven has other plans: to give his sister an even harder time. This emotional scene of Belly fighting with her brother in front of a whole crowd gives us a scene of Belly finally breaking down. Of course, driving home to 'Drivers License' by Olivia Rodrigo.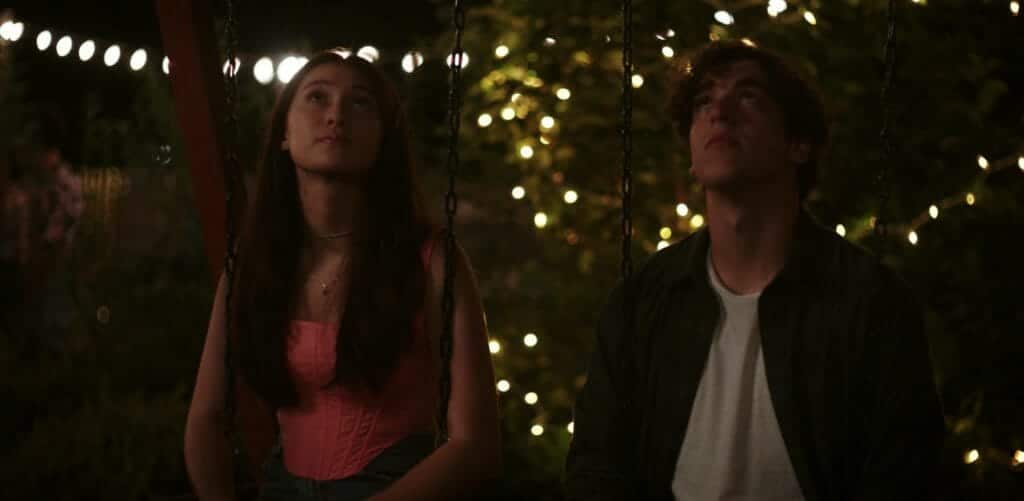 Belly and Conrad, Conrad and Belly (Season 2, Episode 1)
Throughout this whole episode, we got to see flashbacks of Belly and Conrad calling each other each night. Talking about love and sharing secrets. Finally, Conrad pays Belly a visit face-to-face (he brought candy!). Speaking the sweet words, "Belly, I don't think I could ever get over you," we finally start off on Belly and Conrad's well-deserved love story.
In real-time, as the familiar sound of 'Last Kiss' by Taylor Swift slowly plays, Belly shuffles through old and nostalgic photographs on her phone. She realizes she cannot lose both brothers, so maybe she should reach out to one. Belly calls up Jeremiah to spark the old flame, but Jeremiah has other plans: Conrad is missing.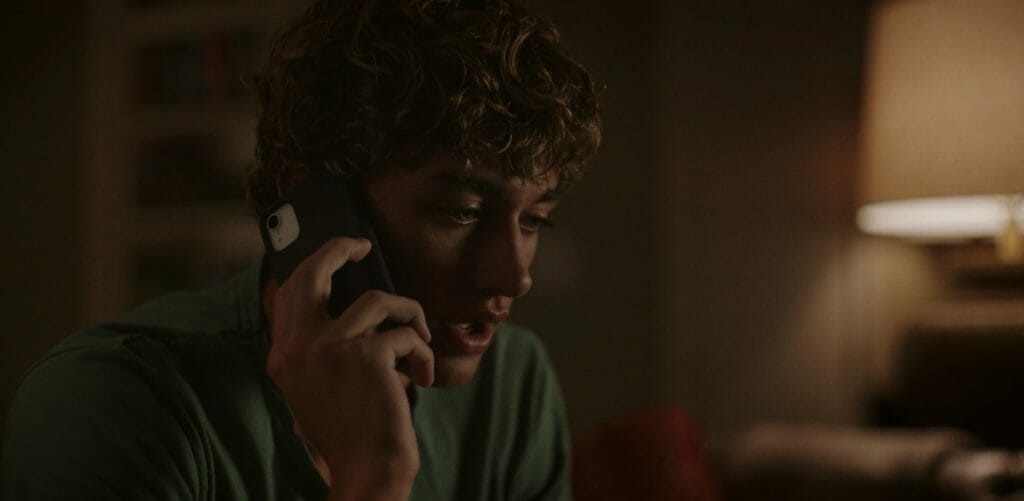 I Miss You, I'm Sorry (Season 2, Episode 2)
Before the present journey begins, we see a past journey of Belly and Conrad finally getting some alone time. Of course, 'Steal My Girl' by One Direction had to play and cut into all of our hearts. Flashing back to the present, Belly finds Jeremiah, but they don't find Conrad in his dorm, where he is supposed to be. Quickly, they realize Conrad went to his favorite spot, Cousins Beach. On the way there, Jeremiah's tire blows and Belly tries to help but only makes things worse.
Belly and Jeremiah soon lash out at each other, as we all saw coming, but things took a turn for the better. Belly pleads to Jeremiah that she is sorry for pushing him away when his mom passed away. Jeremiah finally accepts Belly's apology for not being there when he needed her, and the two are finally back together.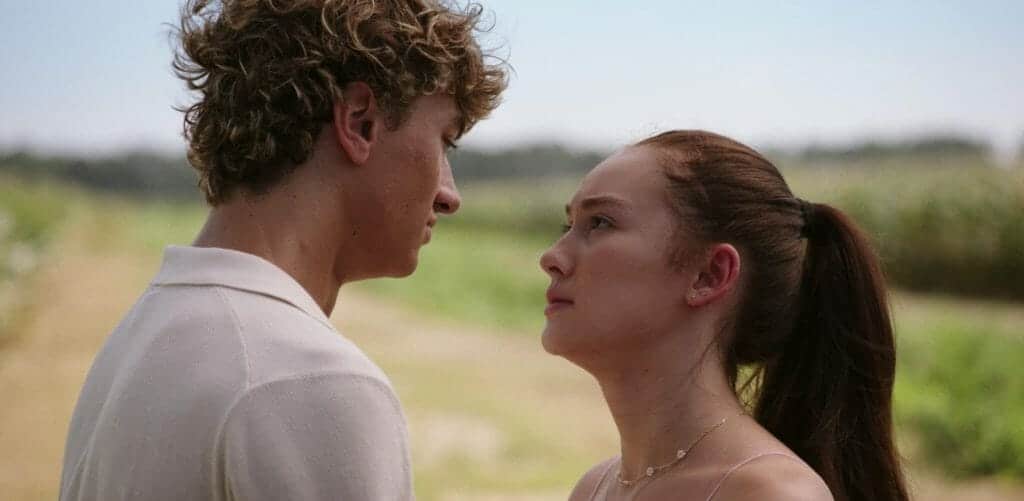 Christmas at Cousins (Season 2, Episode 2)
The air was cold, but Belly and Conrad's hearts weren't. The famous Christmas beach house scene was one to not forget. As Belly and Conrad enter the freezing house, Belly cooks up some Hot Cocoa while Conrad starts the fire. The two are immersed in the moment and in love. The simplicity of finally being alone together is evident, and the two take advantage of the moment.
When it starts snowing, all we see are two young people in love dancing in the snow on the beach to 'Invisible String' by Taylor Swift. While the two come back inside to warm up, things get… heated. Let's just say this scene wasn't in the book, and the fireplace sure did its thing. However, this scene was honestly needed, and it was surely a shocker to us book readers.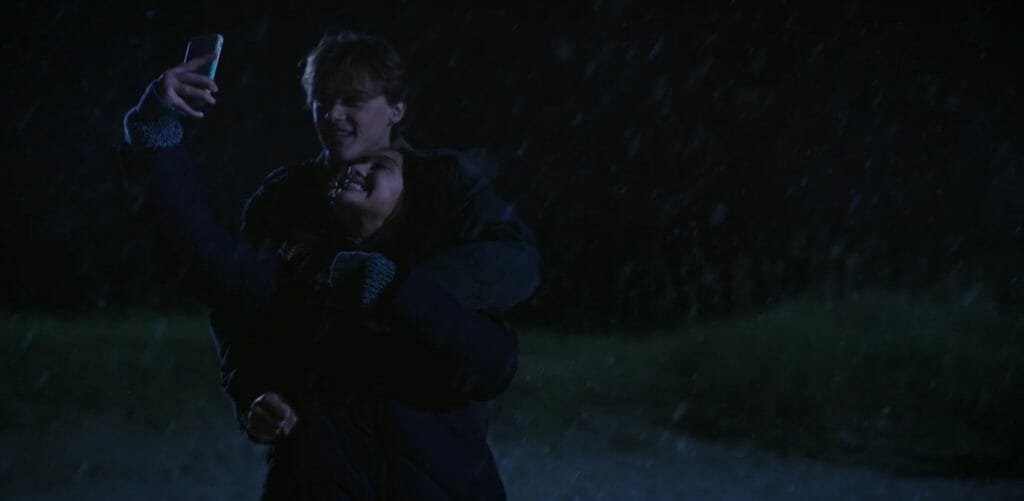 The Prom Belly Will Never Forget (Season 2, Episode 3)
Going back to real time, Belly walks into the beach house to find an upset Conrad spitting, "What's she doing here?" Conrad breaks the news and tells them why he has been gone. The last thing they have of Susannah is up for sale—the house. Susannah's sister, Aunt Julia to the boys, is putting the house up for sale as she sees no use for it. In a sweet parallel to the first season, Belly goes for a late-night swim with Conrad, dipping his feet into the water. We get the first taste of Conrad forgiving Belly, but what did she even do?
Before we get to see the downpour of their relationship, we see the come-up: Conrad taking Belly to prom. To start off the night of disappointment, Conrad forgets the corsages. No biggie, right? Well, when we get to the actual prom, Conrad is staring longingly at the couples dancing so casually. However, all Conrad is thinking about is how he just keeps letting Belly down. Throughout all of this, Belly knew she was about to lose him, officially.
The rain pours down, and so do Conrad's true feelings. Conrad says all he does is disappoint Belly, and he practically states how she can do so much better. "Fine, then if you won't say it, I will, that we're over," are the heartbreaking words we hear Belly scream at Conrad. Fortunately, her big brother Steven is there to comfort her in his arms.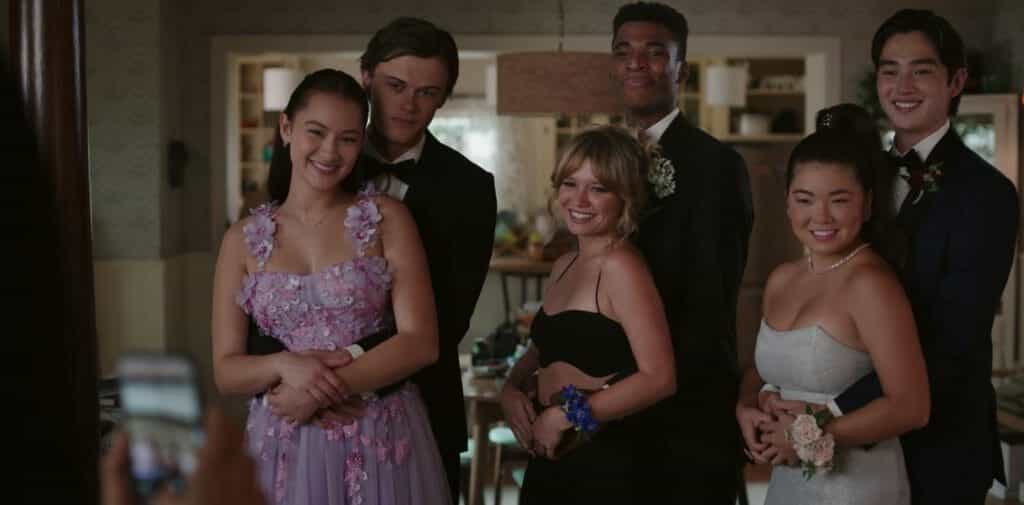 Saving The House (Season 2, Episode 3)
Back at the beach house, Belly and Jeremiah take matters into their own hands. They go to see Aunt Julia themselves, and things do not go as planned. Aunt Julia has no interest in taking the house off the market since she needs the money. The boys don't know what to do and go to their last option. That so-called option is calling their father, who cheated on Susannah while she was sick. The boys make a plan to dip into their trust funds and buy the house back.
As they press dial on the phone and their dad picks up, they know how this is going to go. Their father immediately denies the offer and tells them that it is happening for good. There is going to be an open house the next day. Luckily, Taylor and Steven carry out their big surprise just in time to ruin that open house. Finally, the gang is back together, and hopefully they can come back for more summers in the future.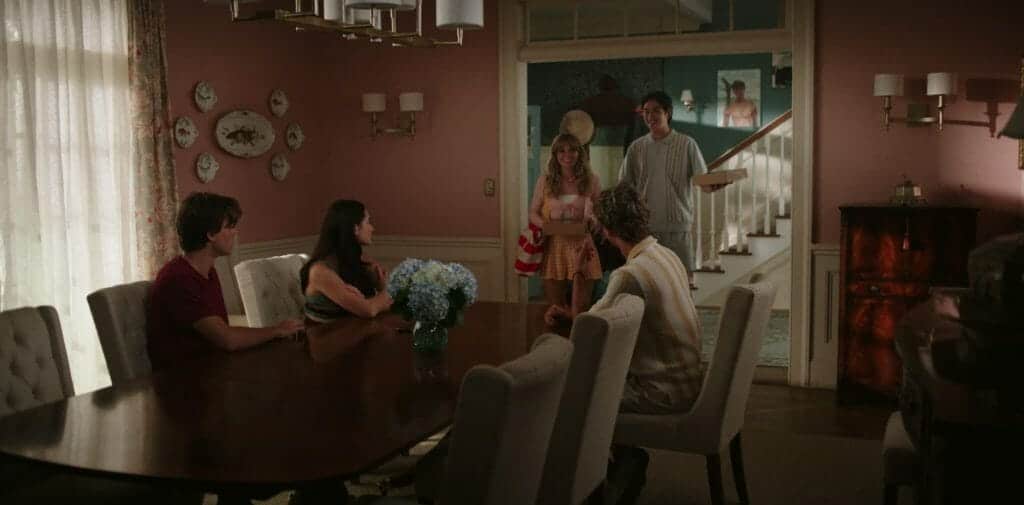 Mistakes, Mistakes, and More Mistakes (Season 2, Episode 3)
It's been a long time coming, and we eventually get to see where it all went wrong with Belly and Conrad. That is, at Susannah's funeral. Belly gave her space to Conrad at first, and as she goes up to give him some food out of the kindness in her heart. Surprisingly, she finds him spilling his on his ex-girlfriend, Aubrey. Belly runs down the stairs away from Conrad, but he hesitantly runs after her.
'Silver Springs: 2004 Remastered' by Fleetwood Mac is filling our ears as Belly says the words she can't take back: "Got it; glad to know where I fall in the ranking of your ex-girlfriends," Conrad replies, "Grow up," and lastly, Belly lashes, "Go to hell." After Conrad devastatingly says how he knew he should've never gotten involved with Belly, in Belly-fashion, she falls to her knees and scrambles her way out of there.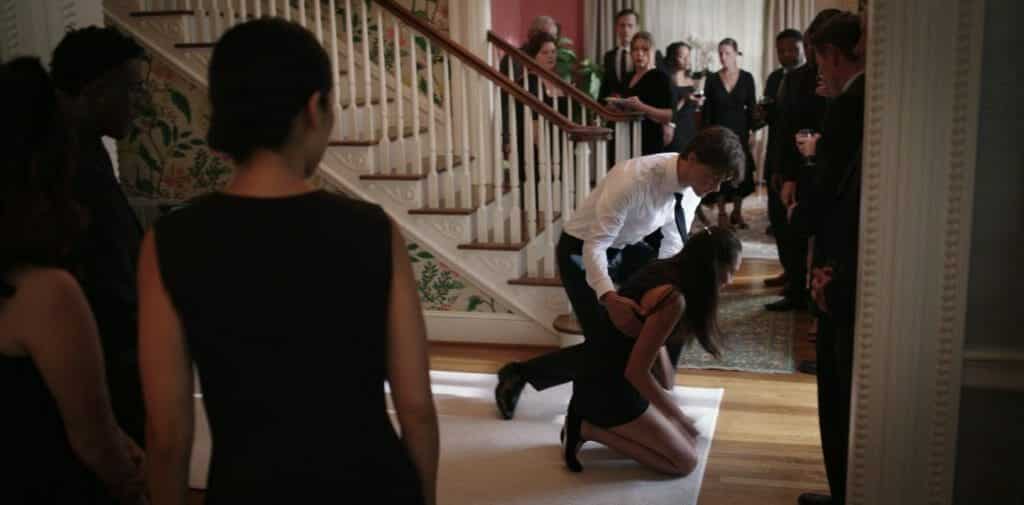 The End!
Now, we can only wait until Friday to figure out if Belly can rekindle the love Conrad had for her. Towards the end of the episode, we can see that Conrad still has a special place in his heart for her. Left on the ultimate cliffhanger, Conrad was seen getting a message that sent him spiraling into a panic attack, so what could it have been? Only time (and the book) will tell! If you want to tune into the fourth episode of The Summer I Turned Pretty: It's Not Summer Without You, check it out on Amazon Prime Video on Friday, July 21st, 2023.