'South Park: Post Covid' is the first in a series of 14 movies by Matt Stone and Trey Parker for the Paramount+ streaming service. The film is set 40 years in the future when the coronavirus pandemic is hopefully coming to an end, and all the children in the series have grown up. Fans of the franchise collectively lost it when they saw how Eric Cartman turned out.
Over the show's 24 season run since "Cartman Gets An Anal Probe" first aired in August 1997, the four main characters have come across all kinds of bizarre antagonists. Stan Marsh, Kyle Broflovski, Kenny McCormick, and Cartman have encountered real-life historical figures like Saddam Hussein and Osama Bin Ladin, a network of Scandinavian Internet trolls, rectal-probing aliens, and even Satan. But Cartman has always been the main villain of the series.
So it came as a great shock to fans to see the unbelievably anti-Semitic character (who even dressed up as Adolf Hitler in an episode called "The Passion of the Jew"), has in his middle age converted to Judaism and become a rabbi with a Jewish wife and three children.
"Cartman and his family had me laughing my ass off," one viewer commented.
Another said, "I wasn't expecting this at all, I thought he was gonna be skinny, fit and kind of arrogant like his future self episode. Boy was I wrong and I laughed real hard when they showed this to me."
Others have said they believe Cartman's conversion was not as genuine as he claims but is simply a continuation of his rivalry with Kyle, who is Jewish. "I really hope he's actually just fucking with Kyle," said a commenter. In the movie, Kyle is infuriated that Cartman is now a Jewish religious officiant after he spent so much time as a boy attacking Kyle's Jewish heritage.
"Kyle, all those times I called you a stupid Jew, I didn't mean it. You're not a Jew," Cartman says in the first 'South Park' film, 'South Park: Bigger, Longer and Uncut' (1999).
"Yes I am, Cartman! I am a Jew!" Kyle yells back.
"No, no, don't be so hard on yourself," Cartman replies.
To make matters even worse for Kyle, some viewers have noticed that Cartman's wife, Yentl, has a very familiar-sounding voice. That's because the voice actress who plays her, Mona Marshall, is the same actress that plays Kyle's mother Sheila Broflovski in the main series.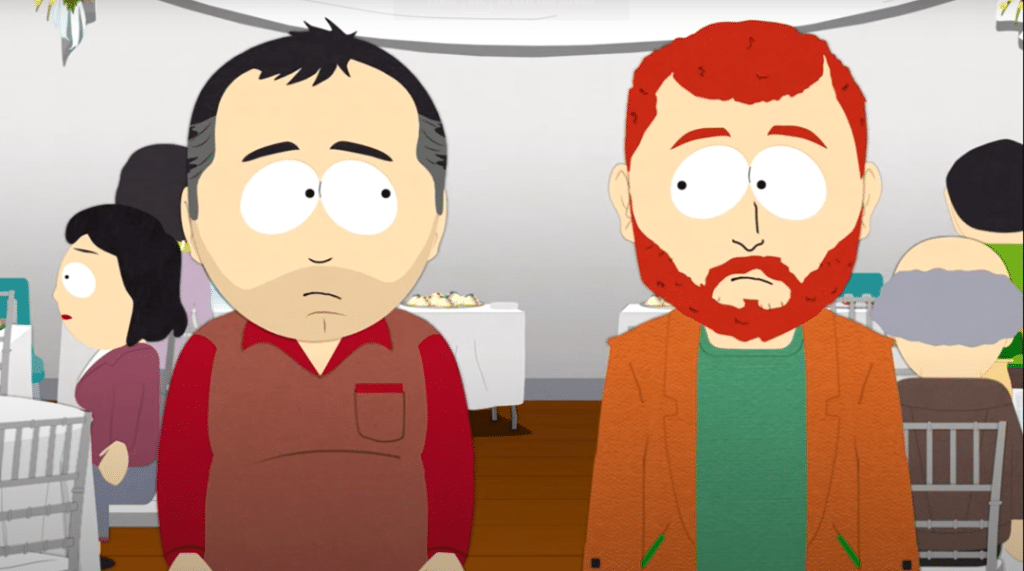 The events of the film surround Stan's return to South Park, Colorado, after Kenny (who became a famous physicist) dies. Both he and Kyle are now leading depressing mundane lives in contrast to Cartman, who seems to be a happy family man. It is the first 'South Park' movie since 'Bigger, Longer and Uncut' more than 20 years ago, and the first time Stone and Parker have directed a feature-length film since 'Team America: World Police' in 2004.
The storyline follows on from the hour-long 'South Park' pandemic special that aired on Comedy Central last year.