So many of us want to find our entertainment, and during 2023, there have been various sources. TV became excluded from society as we get to see the negative aspects underneath, being replaced with Instagram and Twitter. Instead of a selected cast standing in front of the camera, we have individuals inspired to do something they want. Social media has shown to have more of a significant and even positive impact now.
Social Media as Entertainment
I guess it started in 2020 when the pandemic finally hit the nation. When everyone was stuck in their homes, they came to TikTok. As always, TikTok sprouted with incredible dances and creations for everyone to see or copy. Conversely, more people were watching the news rather than daytime sitcoms to be updated on the COVID-19 situation, making the information gradually become a negative source on the TV. This shows that the influencer culture became more positive. After three years after the lockdown, the app TikTok has developed significantly. There have been so many clips from everywhere for all ages, creating diverse influencer cultures.
Is TV Negative?
While doing my research, I stumbled across an article about television's subsidies for entertainment, explaining why people don't watch it as much as they used to. One of the reasons was that they were "missing out on social interaction." This may not be the case with social media and its influencer culture. One of the most convenient aspects of social media is the comment section. This is where fans and users can discuss their views about the video and see what others think. With influencer culture, the creator may reply, building more robust communications rather than watching the television and keeping their views to themselves. Although you can still discuss specific themes with friends and family, the audience may feel separate from the creator's intentions.
Streaming Services for Entertainment
Netflix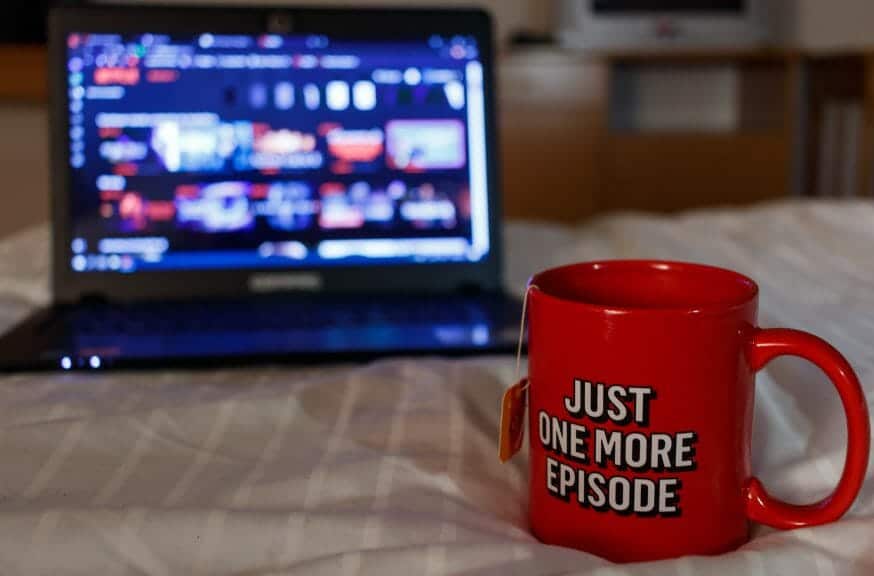 We have another place to find entertainment. While we have social media, we also have streaming services for entertainment, such as Netflix. To find out why it's such a popular streaming service, you can also find out more on this article, Netflix Scores 23 Distributor Nominations At The 80th Golden Globe Awards. Known for releasing popular films, the most recent was He's All That, in 2021, a remake of the 1999 film, She's All That. This story focuses on Padgett Sawyer, a girl desperate to win homecoming queen who often posts on her social media account. To help her gain prosperity and approval from her classmates and friends, she bets with her former friend that she can give an "unpopular" guy a makeover. Over time, the two become closer friends, helping Padgett to realize the importance of staying true to himself. Classic chick-flick, right?
Although this movie didn't receive favorable reception, it perpetuates the same message as in the 1999 film. Something that we look for now: "Never judge a book by its cover." A modern audience, teenagers and young adults learn this growing up. It also draws upon the toxicity of social media that people must reach certain expectations to be good influencers. In a way, the movie does present itself as a role reversal between social media, television, and even real life. This takes a modern twist on a classic, showing that television can promote positive messages.
Disney+
As well as, Netflix, many people often watch things on Disney+ to continue a following series or fandom. For example, many people streamed the show, WandaVision because it was the continuation of the Marvel Renaissance but also led to people watching back the older movies. Some people may watch Star Wars: The Mandalorian to show the continuation of the Star Wars story. The same theory may apply. However, others go onto Disney+ to watch nostalgic media such as Disney Channel Original Movies or even animated Disney movies. Either way, it still provides incredible entertainment for all.
What Does This Mean?
The influencer culture has significantly increased by creating a platform that makes nostalgia, and individuals express themselves. While people don't watch TV as often, they do. However, visit streaming services providing the entertainment that they're looking for. So where can we find our joy? The answer is almost everywhere.
If you liked this article, here are some more for you: