After 21 years since the first movie's release, My Big Fat Greek Wedding 3 has come to the screens to show one last moment with the family.
While some fans may find this movie nostalgic, there have also been some critical reviews. For now, let's just take a minute to explore how this movie came into play in the first place and where it's going next.
Where it Started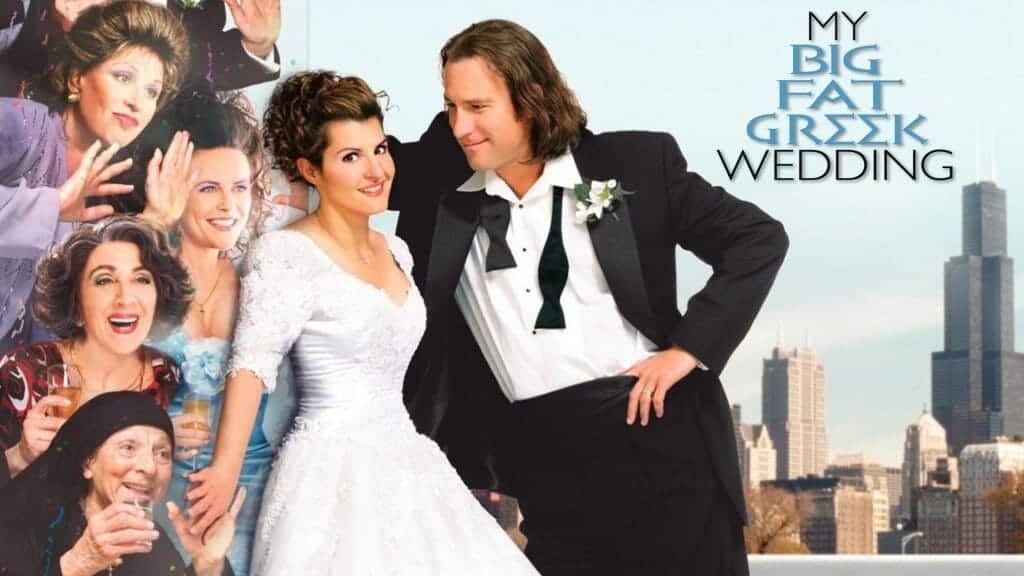 This iconic film series began in 2002. My Big Fat Greek Wedding was produced by the one and only Tom Hanks, known for being your favorite cowboy in Toy Story and your kind friend sitting on the bench in Forrest Gump. The production began when the main star, Nia Vardolos, did a one-woman show before the movie came out. Hanks and his wife, Rita Wilson, loved it so much that they wanted it to be adapted into a real movie, to which Vardolos agreed.
"I'll do anything to get them to accept me."

Ian Miller
The story takes place from the perspective of Toula Portokolas (Vardolos), who instantly falls in love with a teacher, Ian Miller (John Corbett). But even though there is love in the air, the only thing stopping them is Toula's big family. Coming from a Greek background, her family hesitates about her marrying a non-Greek man. However, they finally accept Ian for his roots and help these two with their wedding!
This film was not only funny but also heartwarming. Something as significant as Toula and Ian's relationship caused a close connection in her family. With Toula having such a big family, with all members having different personalities, it brings out so many comedic moments and helps you to love each of them individually. Furthermore, it has many positive reviews, and people see it as a nostalgic movie. It was so successful that the producers adapted the film into a TV show.
Luckily, the film is still available to watch on ITVX and Amazon Video if you're looking for a good time to laugh.
The Sequel
"I come from a family of strong women."

Paris
Flash forward to 14 years later. 2016: Toula and Ian are happily married with a 17-year-old daughter, Paris, played by Elena Kampouris. It's true when they say some things never change. Toula's family is just as loving and overprotective as they were in the last film. Now, Toula's even joining, and it starts to get on Paris' nerves.
Paris is trying to navigate through her own life. This means she also has some big decisions to make – going to college and even prom. While some are influenced and encouraged by her family, others come from what's important to her. But will everyone support her?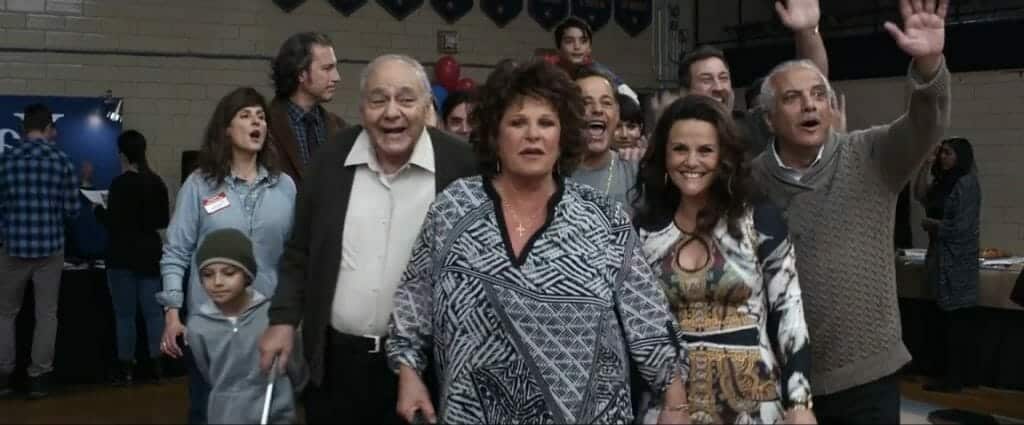 Even though Toula and Ian are together, it's revealed that her parents, Maria, played by Laine Kazan, and Gus, played by Michael Constantine, weren't legally married. This brings everyone together to create yet another Greek wedding for them all to celebrate.
Although this movie wasn't as successful, scoring 27% on Rotten Tomatoes, there are still elements that make the movie promising. Toula's character development has definitely grown from someone who wanted to make both sides happy to a nurturing mother who wants the best for her daughter and her family.
While the first movie deals with similar scenarios in the family, this one takes place mostly from the perspective of a young teenage girl. It plays a similar role to movies such as Wonder, Love, Simon and even going back to She's All That where it takes place in a high school.
Where We Are
Now, the time has come for a reunion. My Big Fat Greek Wedding 3 officially came into cinemas on September 8. Following the death of actor Michael Constantine in 2021, this movie marks a tribute to his memory. Although known primarily for his role here, Constantine has also played roles in many shows and movies from the 1960s, like The Southern Star and The Streets of San Francisco. Many of the cast members paid their respects and tributes to him, fond of his qualities as a father.
When Gus passes away, the family decides to have one more reunion together in Greece, something he wishes for. However, Maria decides to stay on the sidelines, possibly going through health issues of her own. The movie addresses that she's in the early stages of dementia. It really shows how the movie series starts to develop by looking at real-life themes.
Toula, after 21 years, is still the peacemaker and now the leader of the family, taking on this role from her father. But most importantly, she is eager to find her father's friends to ensure that everyone's together. The movie really illustrates both her independence and her support that has still kept this family strong.
This movie definitely brings callbacks to Mamma Mia 2 with Sophie's mother, Donna, passing away. It does more than just commemorate Gus; it honors the country itself. With the movie shot on location in Greece, it's memorable and reminds the family of their origins. Greece, in itself, is a beautiful country with so many amazing landmarks.
Ratings
The movie only received a 32% rating from Rotten Tomatoes but was given a B on the CinemaScore. While it may not have the same ratings as the first, it does well at showing how close the family has become.
Regardless of ratings, My Big Fat Greek Wedding 3 continues to illustrate the importance of family, love, and hope. It entails how each character has both developed and matured, and the chemistry between each member still remains the same.