Fans of the hit Channel 4 show set in Northern Ireland are showing their love for the characters by naming their children after them, leading to an increase in Irish baby names.
Set in the 1990s, the cult favourite show first sprung onto tv screens in 2018, introducing us to the four outspoken schoolgirls from Derry… and the wee English fella. After five years, the show still has a large fan following, with the newest season currently premiering on Channel 4. And three seasons is plenty to fall in love with a character, but would you name your child after a fictional person?
Well, it seems so! It turns out that the rowdy group have influenced a spike in all 5 characters' names over the last year, with one name, in particular, rising 1,386 places in the ranking of the most common baby names in the UK. And whilst the names of the Derry Girls are easy enough to comprehend, other Irish names in the list have been deemed to be rather complicated. But Gaelic is just one of the wonderful things to come out of Ireland, so there's no wonder its variations are now being embraced throughout English.
Out of the main five characters, our leading lady Erin is seemingly the most popular choice for a girl, sitting at 58 out of the 5493 names on Bella Baby's popular name choices list, an increase of four places from the previous year's list. The name itself originates from the Gaelic name for Ireland, Éirinn, and was already a sought-after name choice well before the show.
Just below Erin in the list is Orla, ranked at 72nd place, a jump of six places. This spelling is a shortened variation of the traditional version Órlaith, with Órfhlaith being another option. Yes, there's really a silent f in there! Michelle sits at number 393 after rising 87 places over the last 12 months, so naming your child after an outspoken character seems to be a power move.
The biggest increase of them all, however, is Clare, which went from being 4,001 on the list (a mere 1,492 names from the bottom) to number 2,615, a whopping 1,386 places higher. What can we say though… Nicola Coughlan is very influential and we'd name our child after her or her on-screen portrayals any day!
And who could forget James? The 5th official Derry girl has a name ranked 24th out of the 4,608 names on the boys' list, so maybe he is popular after all!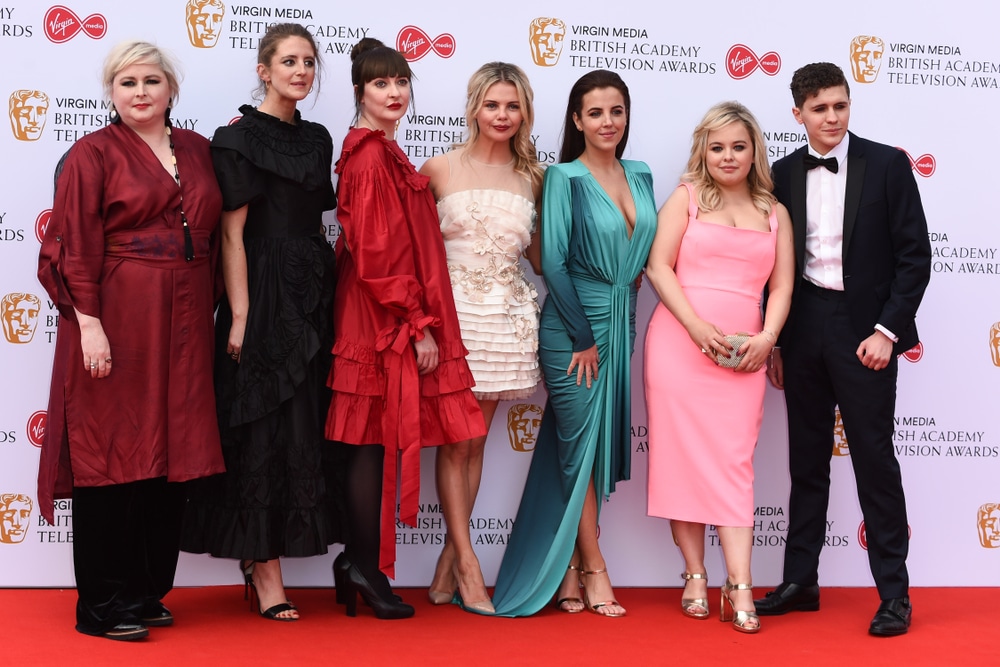 Off-screen, the stars' names are slightly trickier to pronounce, with the likes of Saoirse (who plays Erin) often tripping people up. Depending on where you're from in Ireland, it is pronounced seer-sha or ser-sha, so take your pick of which way you want to say it. Saoirse featured on the list at number 307 after rising 85 places. Siobhan (Sister Mary's name IRL) also rose on the list, hitting 3,117 after climbing 424 places.
Other cast members' names, such as Louisa (who plays Orla) and Nicola (Clare's real-life representative) peaked at 725 and 2,656 respectively.