Adult Swim has released a shocking new teaser ahead of Rick and Morty's season finale featuring live-action iterations of the titular characters, leaving fans anticipating what this might mean for the show's multiverse.
The short clip which was released on Twitter earlier this week shows Back to the Future star Christopher Lloyd playing Rick Sanchez, the alcoholic scientist responsible for the show's plots by creating a plethora of wacky inventions that allow him to go on intergalactic adventures. Alongside him, 18-year old actor Jaeden Martell, who has starred in It and Knives Out, portrays the role of Rick's grandson Morty. The teaser features both characters emerging from a portal with Rick proclaiming that they've arrived back at 'home' and Morty responding with his famous 'oh jeez' catchphrase.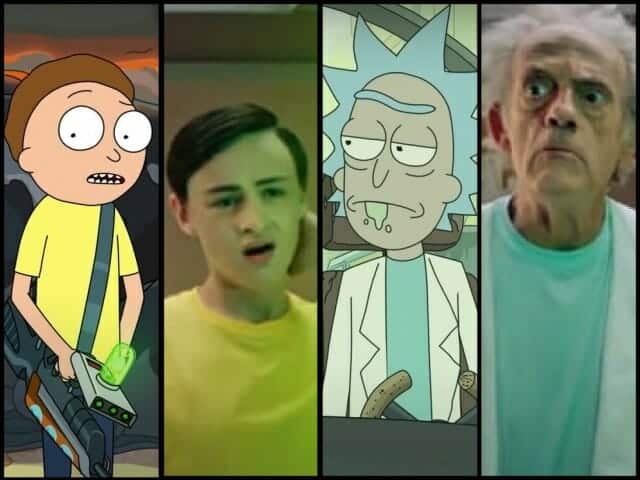 The teaser's caption hints at an expansion of the show's multiverse of dimensions – with Adult Swim including the phrase "C-132" in their post referring to the other versions of Rick and Morty that exist in alternative dimensions. This confirms that the live-action portrays of these characters are not just for fun and do exist in the show's lore and are simply the Rick and Morty of another new dimension. 
"Great Scott": How Back to the Future Inspired Rick & Morty
Christopher Lloyd's surprise appearance in this new teaser for the show is a big deal for fans since the Back to the Future trilogy has been acknowledged as being the main source of inspiration for the Rick and Morty show. Back in 2006, Rick and Morty was originally known as The Real Animated Adventures of Doc and Mharti and was a parody of the famous 1985 film created by Justin Roiland – who fleshed out the characters of Rick Sanchez and Morty Smith based on Dr. Emmett Brown and Marty McFly respectively.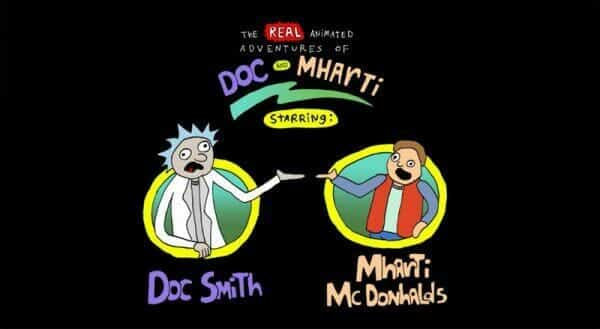 Adult Swim has not made it clear whether the teaser is directly related to the show's narrative, or is simply a cool clip to get fans excited for the upcoming Season 5 finale. However, a representative of the company has hinted that the live-action iterations of Rick and Morty might be seen again in the finale – speaking to SYFY WIRE the anonymous representative mentioned that "you never know what surprises are in store" for the season's last episode…leaving us to wonder what the finale will have in store for fans?
The Rick and Morty season 5 finale, which has an extended runtime of one hour, will air on September 5 at 11 pm (EST) on Adult Swim.