After over a decade of championing small, independent films, A24 just made their riskiest move yet with Dicks: The Musical. The movie was widely released on October 20th and marks the studio's first foray into song and dance territory. It sounds like a huge undertaking, so what's next for them? Well, A24 is looking to get even bolder in the coming years as they work to build their brand.
Now, a title like Dicks: The Musical is probably causing some of you to scratch your head. And no one would blame you; I did the exact same when the first trailer dropped back in August.
In classic A24 fashion, Dicks: The Musical doesn't look like your average movie. Yes, even for a genre as elastic as musicals. But before we get ahead of ourselves, let's address what many of you are probably wondering.
What is 'Dicks: The Musical'?
Dicks: The Musical was originally an off-Broadway production written by Aaron Jackson and Josh Sharp called Fucking Identical Twins, which ran during the early 2010s. A film adaptation has been in the works since 2016, with Jackson and Sharp set to write the script and star as the two leads. A24 bought the rights last year and premiered the film at TIFF on September 7th, 2023.
The story of Dicks: The Musical follows two businessmen who discover they are identical twins and try to reunite their estranged parents. No doubt inspired by a certain movie from 1998 starring Lindsay Lohan, except this time, it's being told through a much raunchier lens. Plus some extravagant song and dance numbers, of course.
So, why is Dicks: The Musical such as risky movie for A24 to release anyway? They obviously are no strangers to celebrating the unconventional, and they're often praised for doing just that. But Dicks: The Musical also marks a turning point for the company — for better or for worse.
Why 'Dicks: The Musical' is a Big Deal for A24
Dicks: The Musical is A24's first musical ever. While at one point that would be something to celebrate, the current climate of movies will show that musicals have a lot to lose. In fact, it's hard to name one that's left a lasting impression on audiences since La La Land. For a genre that once used to dominate pop culture, it's clearly been on a steady decline.
So, will Dicks: The Musical be the one to finally resurrect it?
Well, that's hard to say. Regardless, any studio looking to release a musical these days must have unwavering faith in their projects, and A24 was once a prime example of this. They've prided themselves on giving a platform to movies that otherwise would've never been made. Modern film fans adore their content for this very reason.
But even with a reputation like theirs, A24 has bills to pay, and Dicks: The Musical is likely not going to cut it. Whether you blame it on the film's genre, its tone, or anything in between, it's hard to see it garnering a big crowd. And unfortunately, this is something that A24 has been struggling with for years.
A24 is Finally Going Commercial
Despite two Best Picture winners and numerous acclaimed titles to their name, A24 is still considered a small studio. In other words, a lot of their films don't make a big return at the box office — something all studios must rely on to continue making movies.
Recent releases such as Waves, The Green Knight, and Beau is Afraid that performed poorly have caused the studio to reexamine the kind of movies they want to make. More specifically, the kind of movies that will allow them to remain relevant.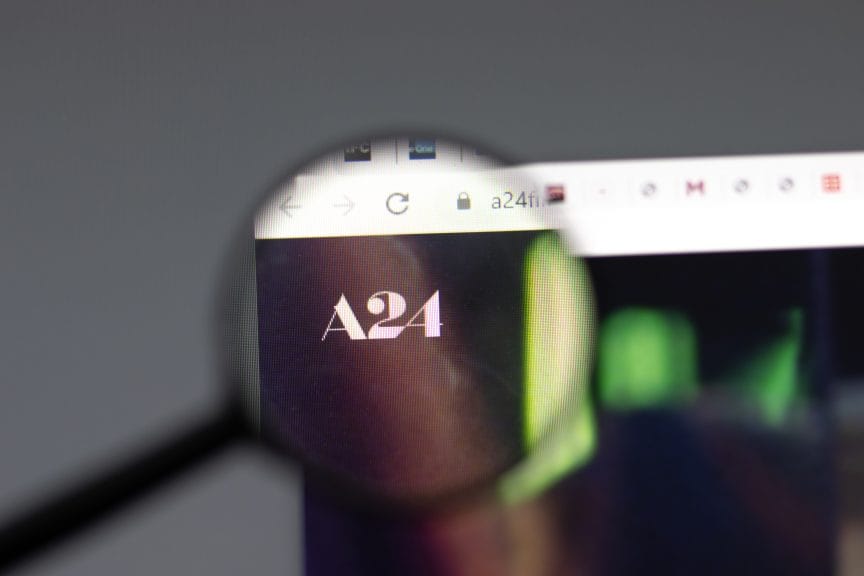 A recent report from TheWrap indicates that A24 is looking to acquire the rights to an action, IP, or franchise film. While a strategy like this would make sense for anyone else, A24 is a peculiar case. Why would a studio that's been so revered for championing independent films succumb to what every other studio is doing? And why now?
Well, the answer is pretty simple: money. If the standard indie dramas or oddball genre movies aren't performing how they'd hoped, it only makes sense for A24 to go down a more commercial route. Even so, there's one question that's likely weighing on people's minds, especially any fans of A24's previous films.
What Will Become of A24?
If you're anything like me, the news that A24 was looking to make a commercial movie was tough to hear. At a time when the movie business was overrun by blockbusters, A24's content reminded us that there was still room for new and original stories in the modern age.
The pivot to IP and franchise filmmaking is undoubtedly worrisome for any fans of their movies. Especially after the recent success of Everything Everywhere All at Once, it really seemed like A24 had the potential to become a commercial studio without any reliance on IP.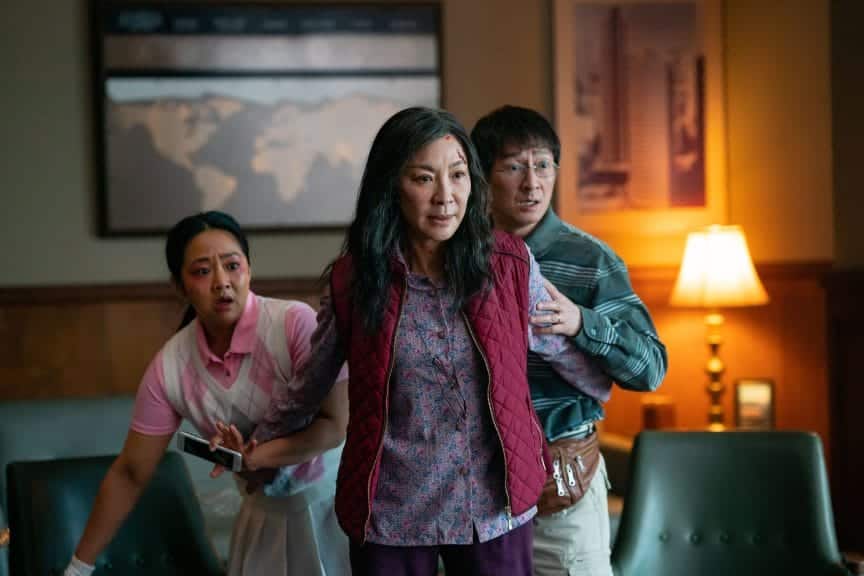 But regardless of these fears, whether warranted or not, it's still easy to root for A24. In fact, Dicks: The Musical shows that despite a shift in trajectory, the studio can still maintain its quirky charm. There's no reason to believe they won't do the same with a franchise, right?
So, while we may be skeptical as A24 makes this new transition, we can also be excited. If their previous work is any indication, A24's take on a commercial film will certainly be something to look forward to. Until then, let's continue to celebrate what makes them so special, and hope for only good things in the future.