This past television season was one for the books, despite how it ended on May 2 (more on that in a couple of weeks). For the time being, we will overlook the controversy that plagues the current timeline and focus on some of the best moments of the Fall TV Season of 2022-2023.
This past season filled us with the highest of highs and infuriated us with the lows. Overall, this season was the best of the last decade. Some shows that will appear are entering their second or third season. This places them in a prime position to be their station's flagship show. Here are the five best moments of the 2022-2023 Fall Season.
Before we begin, a spoiler warning is in full effect.
That Kiss
In episode 16 of Abbott Elementary's second season, fans were given a glimpse of the love between Janine and Gregory. After his relationship with Amber ends, Gregory decides to go away to the teacher conference. At this retreat-esque conference, the viewers see the duo get cozy with one another. Soon after, the twosome end up in a flower room. After teasing a kiss earlier in the season (Holiday Hookah, episode 10), fans may have assumed the same for this situation. However, that was not to be.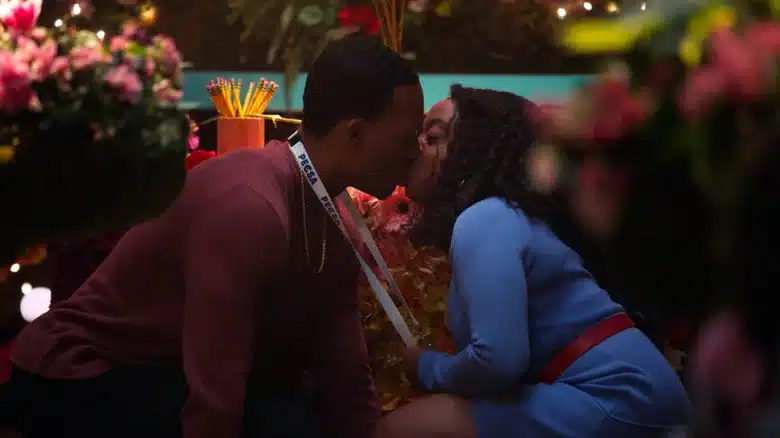 As Janine and Gregory take a moment to smell the flowers, feeling and tensions rise, and they finally lock lips for the first time. While we won't give away how the season ends (why haven't you seen it already), Be prepared to be understandably let down.
She Calls Me Mr. Boombastic!
We can all agree that Family Guy has seen better days in terms of quality. While the series has had some creative blunders in recent years, no one can deny that Family Guy has created timeless moments. This season proved to be no different. During what is now their obligatory banter in episode 8, Stewie responds to a group of "Stans." To help ease the situation, Stewie has performed one of the best covers within the last five years.
Stewie performs a rendition of Shaggy's 1995 hit Single Mr. Boombastic. For little under a minute, the viewer sees Stewie just vibing to the lyrics of the song while recording a TikTok video. In a twist (although predictable), Stewie's efforts backfire. Online harassment only intensified.
What makes this moment even better is Stewie's seriousness about the video. It's a known fact that Seth McFarlane has a phenomenal singing voice. But at this moment, that's quite overshadowed by the perceived joy in Stewie's mannerisms.
Poor Saint
In the finale of FX's acclaimed series Snowfall, the series takes the phrase "free from it all" to another level. After losing all of his fortunes and having old friends become rivals. We won't spend much time on this because words can't do this scene justice. You'll have to go back and watch it.
The moment makes viewers think about the meaning of the word freedom. Freedom is the right to act, speak, or think without hindrance or restraint. Think of what most people envision when the word freedom is brought up. Most may envision fancy living, a nice house, free from jail, free from any financial burdens. This isn't the case for Franklin Saint.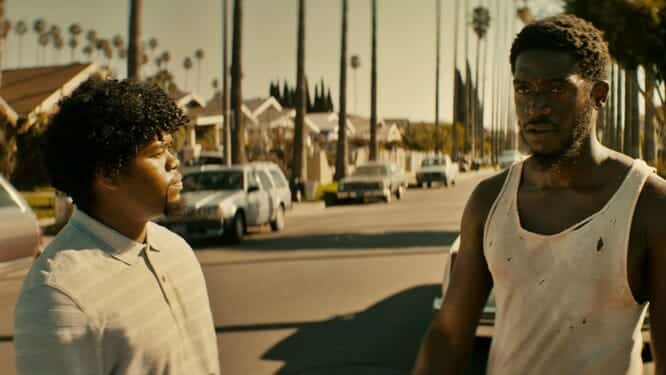 When Franklin tells Teddy he is free, everything you may know about the term comes into question. Does freedom have a look? Is this what it looks like? Maybe the theory of freedom is in the eye of the beholder. A powerful statement to wrap an otherwise iconic series.
She-Hulk Got Body-Ody-Ody
Disney+, here are your flowers, although you own just about everything. With that being said, Houston's favorite hottie stopped by GLK&H to beef up her legal team. What happened next was one of the better moments in an otherwise OK phase for the MCU.
Although it's a cameo, the moment is still significant as it legitimizes the show and establishes Megan Thee Stallion as a bonafide A-lister. We can't say much about it because it's a 30-second scene. However, it's long enough to drive home the point that She-Hulk is a representative of the stars. As well as the ass-shakers.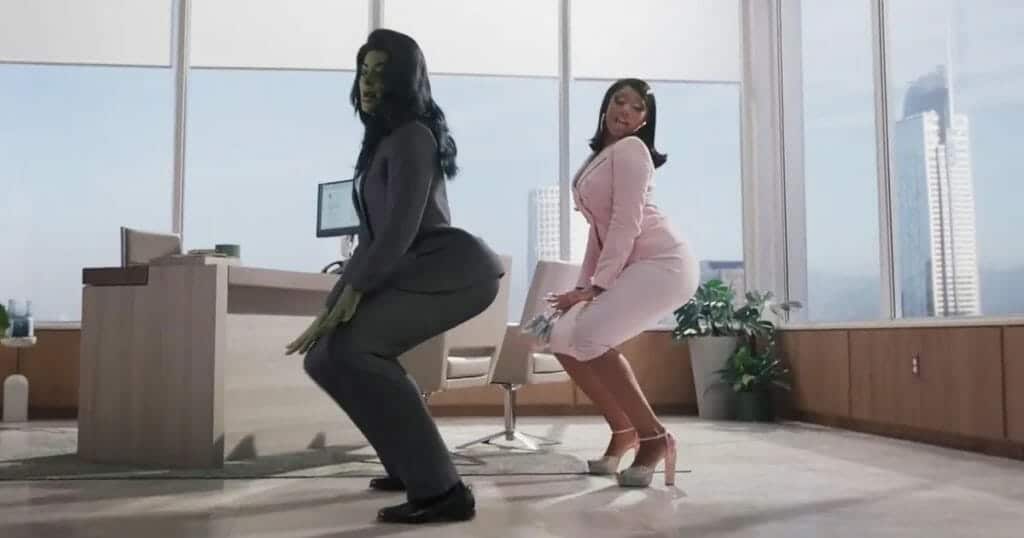 Honorable Mentions
Sheryl Lee Ralph's Emmy Acceptance Speech – The veteran actress brought in the Emmy for Supporting Actress for her role as Barber Howard in Abbott Elementary.
Meredith Grey sends in her resignation letter – Even though Grey's Anatomy has been on the air for a generation, this caught us by surprise.
Eddie's death in Stranger Things – Eddie, we love you, man!
Jazz Loves Hillary – Jazz throws a metaphorical Hail Mary to win back Hillary. But she chose an actual football player.