Abel Tesfaye has been breaking records, headlining festivals and dominating charts as "The Weeknd" for nearly ten years, amassing a worldwide fanbase who've made him the most listened-to artist for consecutive years. However, according to his recent interview, it seems his on-stage persona is being shelved for good.
The Weeknd has become known for his signature sound, mixing elements of R&B, pop, and electronic music. He has released a series of critically acclaimed albums, including "Beauty Behind the Madness," "Starboy," and "Kiss Land," which have earned him multiple awards and a large global following. As of May 2023, the artist leads the numbers race on Spotify with a baffling 108 million fans tuning in to his music on a monthly basis – over 20 million more than second place, Taylor Swift.

In a recent interview with W Magazine, Abel spoke about his idea of the future of his career, "I'm going through a cathartic path right now. It's getting to a place and a time where I'm getting ready to close the Weeknd chapter. I'll still make music, maybe as Abel, maybe as The Weeknd. But I still want to kill The Weeknd. And I will. Eventually. I'm definitely trying to shed that skin and be reborn."
Whilst the decision to "kill" The Weeknd persona is in the hands of the man himself, fans will surely be sad to see the "Blinding Lights" singer reinvent himself. The charismatic enigma of a performer has gained himself an extremely loyal fanbase who follow him all over to watch him perform in his sold-out stadium tours and festivals.
Tesfaye went on to explain that he wanted to move on from The Weeknd to focus on his personal growth as an artist and explore new creative directions. He said that he would still continue to make music, but under his own name. Fans of The Weeknd have been shocked by the news, and many have expressed their sadness on social media. However, some have also praised Tesfaye for his honesty and his willingness to take risks and try new things.
There has been some speculation that Abel's decision could also relate to his upcoming big-screen debut. The singer is set to feature in a (so far) unnamed film alongside A-listers Jenna Ortega and Barry Keoghan, a project he is also set to co-write and produce. Such a huge-sounding commitment on Abel's part suggests to some that he is looking to ease the pressures of his musical career in favour of other endeavours, and it seems as though his success has rocketed him to the forefront of Hollywood's watchlist.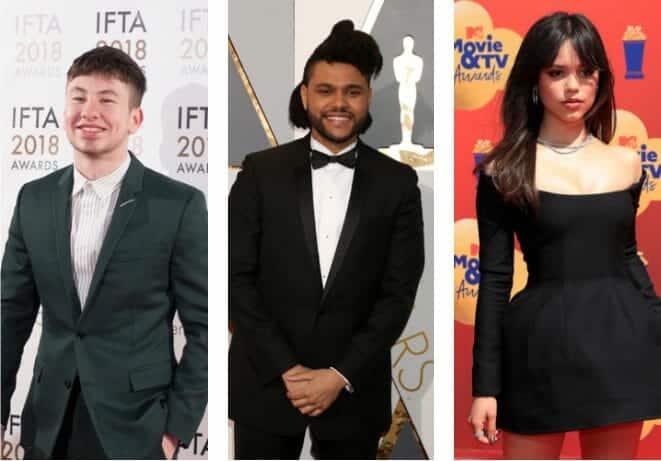 Although Abel seems set on his decision to "kill" his 'Weeknd' persona, many will surely hold out hope that this is a closing of a chapter rather than a book. Many artists have been known to retire stage names only to revert later on in their careers, one prominent example being Prince who, for a long time, went as 'The Artist (Formerly Known As Prince)'.
Abel has stated that his stage name retirement will come after his next album, which will surely be accompanied by a round of press, tours and festival dates, so fans of the singer won't have to say goodbye for a long time yet. For now, 'The Weeknd' is touring the world performing his 'After Hours Till Dawn' album and will no doubt pop up at all the big festivals this summer, having already performed at Coachella alongside Metro Boomin in the last month.
One thing that is clear is that The Weeknd's legacy will live on – his music has had a profound impact on the industry, inspiring a new generation of artists and pushing the boundaries of what is possible in R&B and pop music. Whilst fans may be disappointed that The Weeknd is retiring his persona, it's important to remember that artists need to evolve and grow to remain relevant and engaged with their creativity. For now, fans of the singer should enjoy his ongoing tour and look forward to what will surely be a fantastic, record-breaking final album.
Are you a fan of The Weeknd? Read this article on Trill Mag: The Weeknd Fans Surprised And Thrilled After Release Of Never-Before-Seen 'Can't Feel My Face' Video.