Olivia Rodrigo's new music and album 'Guts' have sparked discussion about her image as a pop princess and whether it represents true women's empowerment or just another Disney star's potential flop.
The 'New' Olivia?
Olivia's debut album was a raw expression of her emotional pain. But her new upcoming album seems to have taken a different turn. The two tracks revealed from her new album hint at a shift in her music style. In addition, Olivia's social media presence has transformed. She has adopted a grunge and pop-punk aesthetic that signifies a complete reinvention of the image she had prior to this album.
She has a large influence on her fans. They often emulate and copy her style through their own social media, i.e., create their own TikTok videos. Even established influencers like Anna Sitar have expressed their admiration for Olivia's music on the platform and took their own chance at making a 'mini music video'.
Fans have even emulated Olivia by copying her style, hair, and persona to make themselves more like her. Even going as far as making 'mood boards' or Pinterest boards labeled 'Olivia Rodrigo Aesthetic'.
Fans have noticed a shift in her style, from sweet and shy to grunge and outgoing, and are increasingly imitating her. However, some accuse her of copying others and perpetuating a certain culture. While it's understandable that she is a big influence, Olivia and her fans should be mindful of her actions to avoid offending any communities. It's important for her to be careful and considerate.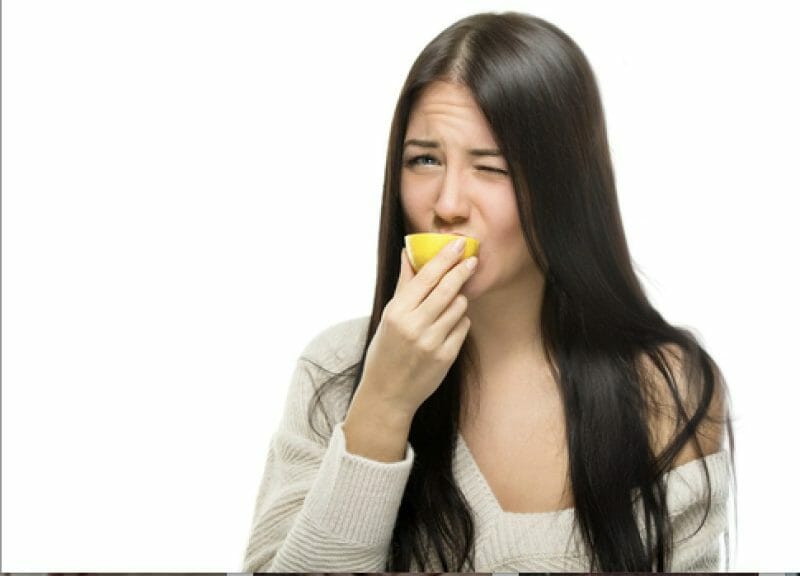 Why The 'Sour' Face?
Although her new image and songs have been receiving great reviews. Critics and media outlets like 'Pitchfork' and 'The Guardian' giving feedback. However, it's the fans who truly hold the power of judgment. On the online platform Album of the Year, fans have expressed opinions and thoughts about the recent releases, discussing the shift in her music style and the start of a new 'era'.
"Olivia definitely never ceases to amaze and delight !!"

Credit: albumoftheyear@notssenya
Some people prefer Olivia's first album because it feels relatable and authentic. On the other hand, some users view her newer, more recent work as experimental and don't think this 'phase' is going to last.
"Very fun, energetic and full of fresh ideas. But the lyrics… i mean it makes sense that a 20 year old person wrote these extremely corny lyrics. But the whole teenage high school love "he's cute i hooked up with him it was a bad experience now i regret it" vibe just made me cringe. Maybe it's just not for me. Also that solo at the end was just unnecessary."

Credit: albumoftheyear@Musicnerdd
Although the previous album 'Sour' was filled with heartbreak, the new album 'Guts' sets to present a stark contrast. Fans may need some time to adjust to this change. They might need time to build the same level of affection they had for her earlier work.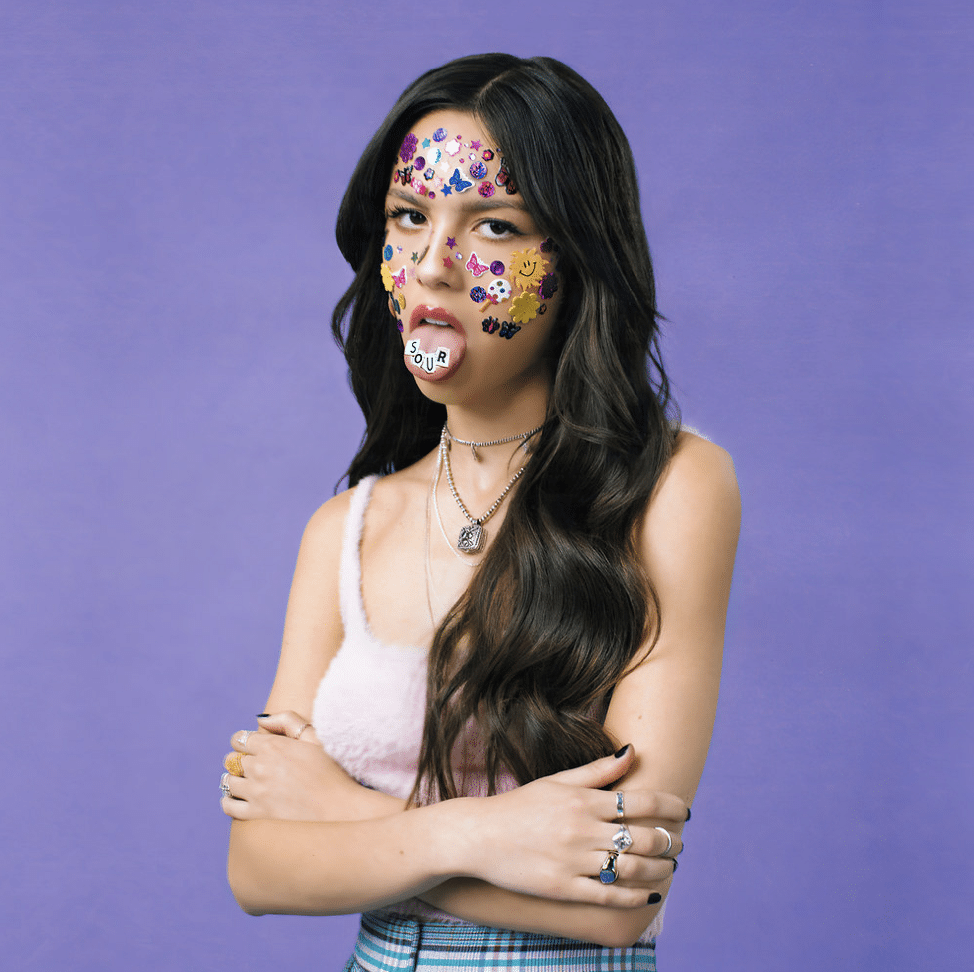 Olivia and The Change that Sparked
Olivia's music becomes more shocking as she ages, rather impressive. Having lyrics like "You found someone more exciting. The next second, you were gone." and "Know that I loved you so bad, I let you treat me like that" pours out her heart and soul to 'Cant two people reconnect, I only see him as a friend." Her music focuses mainly on heartbreak, which gives her fans mixed emotions and ideas about her maturity, especially as she is getting older her fans are from the age of 12 and onwards, and her demographic is that of a teenage girl.
As she ages, some individuals doubt her ability to serve as a strong feminist symbol. However, her impact and influence have been widely recognized since the release of her hit song "Drivers License." Many consider her to be a prominent figure among the upcoming music generation alongside artists like Billie Eilish with her songs like 'Bad Guy' and 'What Was I Made For', Conan Gray and his songs such as 'Heather' and 'Memories', Taylor Swift who is currently completing her 'Eras Tour', and Lana Del Ray with her songs such as 'Video Games' and 'Summertime Sadness'. But is her current music path helping her become a feminist icon or not?
She uses her platform not only to promote herself but also to support other causes. In 2021, she famously visited the White House to meet with President Joe Biden and his chief medical adviser, Dr. Anthony Fauci, to discuss and promote the importance of young people receiving the coronavirus vaccine. She even continued promoting the cause during her appearance on Jimmy Kimmel's show.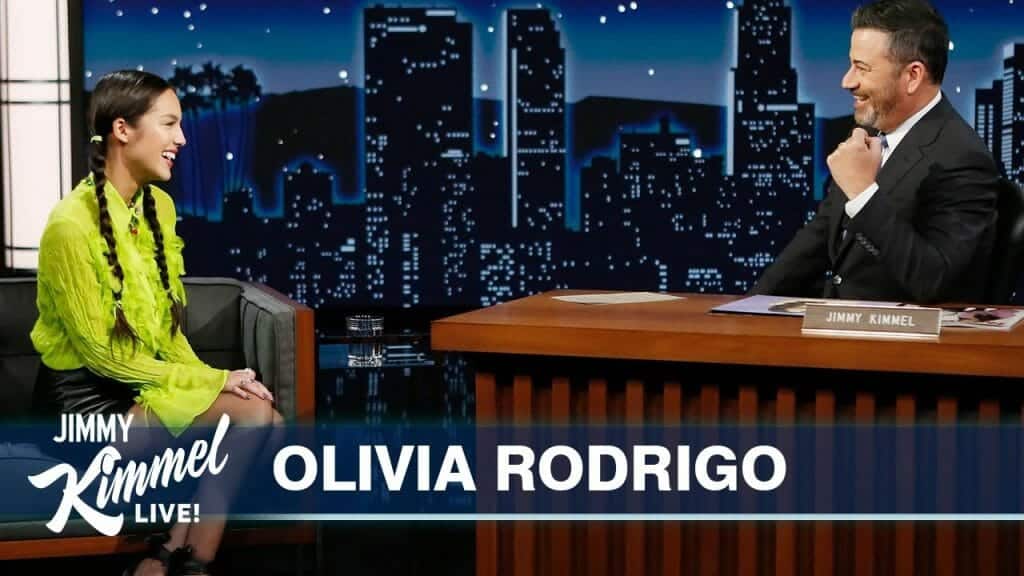 Is Her Fan Base Happier Now?
Her fan base consists of 63.38% women and 31.62% men (as told through hits on her website). As her key demographic is 18-25, it is important for her to maintain a powerful, pristine image and pure influence. When a few of her female fans were asked about her, her influence, and the potential of her being the new face of feminism, some of their answers were this:
Her music has a big impact on me as she perfectly portrays the emotions through the song as each one has different parts. The background comments also add to this. I think this is because her music has a musical theater element, making you feel the emotion even stronger. However, I don't think she is the new face of feminism, although younger fans will likely look up to her.

Grace Murphy
She makes me feel empowered and comforted knowing that other people go through breakups and put how they feel into the right words. I think she could be she the new face of feminism but I think there are many others who could also take that role

Anonymous
Conclusion
Her new image is leading fans to think she is on the wrong path, musically. This change is affecting her likability and ability to influence young women.
However, social media has a big impact on this topic as young people see and believe what they see or hear about on social media. So, hearing someone say bad about Olivia will bring Olivia's likability down. As young people know, people work fast, but social media works faster.
Without the album release, audiences have sleuthed out Olivia's new change and social media presence. Giving Olivia's new album the likelihood of being a flop.
It will be no surprise, however, if it reaches number one on most global charts because of her popularity and people wanting to hear the change in her music.
Artists are real people, not AI, so Olivia alone deserves the recognition and the streams.