Before jumping to criticize Speak Now Taylor's Version, take the TikTok tyranny with a pinch of salt and view the re-record as a reflection on adolescent turbulence.
The TikTok Critics
While Taylor boasts her third successful re-record, the masses have responded with frustration, lamenting the alleged loss of emotion in the new Speak Now Taylor Version.
"It's lacking something"

Credit: TikTok/@eskrabxs
Many miss the unpolished angst and the raw nature of the album's originals.
One fan went as far as to say: "I love Taylor, but this was disappointing."
Many of the album's most beloved ballads – Back to December, Dear John, Haunted – seem to miss the sharp, achy pain of a first heartbreak that its originals boasted.
Haunted's panicked voice cracks, desperately searching for a way to mend Taylor's broken relationship, are no longer found. Instead, Taylor's voice is smooth and subtly more self-assured.
"Can't breathe whenever you're gone," once a heartfelt declaration of agony, suddenly feels like insincere dramatics.
Even the one-word change, "it's all too quiet," becoming "all so quiet," reveals a slight air of indifference. "Too quiet" epitomizes teenage frustration, while "so quiet" represents passive observation.
These differences have not gone unnoticed, and I don't believe they were meant to.
Mattress vs. Moth Gate
Fans use most arms against Better than Revenge (Taylor's Version). The song addressed to an alleged 'boyfriend stealer,' is arguably Taylor's angriest, most vicious lyrical attack.
However, Taylor's new rendition lacks the venom so pregnant in her original. This exists most notably in her change of lyrics – the dauntless decree "she's better known for the things that she does on the mattress" becoming "he was a moth to the flame, she was holding the matches."
Tik Tok has responded to this change with vexation, deeming it out of place in the track or, in other words, a quill ink interjection in a gel pen song.
What do they mean by this?
The original song feels like an emboldened diary entry in messy, bright pink glitter. Its re-record feels like the entry's author has returned years later, embarrassed, and tried to cover up their cruelty (and misogyny).
TikTokers have gone as far as joking that they will stream the old version of the song rather than Taylor's Version – perhaps the ultimate Swiftie act of betrayal.
New TikTok trends have been surfacing regarding this lyric change. The most popular is when fans replace the new lyrics with their own 'better' ones.
In Defence of Taylor's Version
To those responding so critically to Speak Now (Taylor's Version), I hear you and understand. It can be hard to listen to your favorite songs and hear them sound void of the passion you love.
However, I believe your assessment of the album is misguided.
The album is not missing emotion, nor is it empty and hollow. While the venom has dissipated, Taylor makes her re-record a passionate reflection on the emotional whiplash and turbulence of adolescence.
It serves as a message to her young adult audience. While the original fueled their fantasies, condoning the meltdowns that follow a failed teenage relationship, Swift's re-record gently lets her listeners know this is not the end.
The silliness of "can't breathe whenever you're gone" is purposeful: of course, it hurts, and you may even feel physically destroyed, but that pain will not plague you forever.
Older and more mature, Taylor takes on a nurturing role for her fan base, allowing them to feel seen but gently reminding them that 32-year-old Taylor is no longer affected by these pains of the past and that they won't be either.
This reflective mentality helps justify the lyric change in Better than Revenge. It is natural for young Taylor to blame the girl who 'stole her boyfriend' rather than her boyfriend himself.
Taylor naturally sees her as competition. Thus, she must compare here to the girl's promiscuity and recklessness.
Yet, the re-record's lyric change is Taylor's brilliant way of nurturing heartbroken anger while understanding that the girl is not a villain and that her boyfriend, too, is to blame.
The moth to a flame analogy frames both the song's antagonist and the boyfriend as culpable – the boyfriend for his inattentiveness and lack of willpower, and the girl for her cunning.
While it changes the song and takes away some of the feminine rage, it leaves behind a more meaningful message: misogyny is not the answer.
TikTokers, Foolish Ones, & Situationships – Oh My!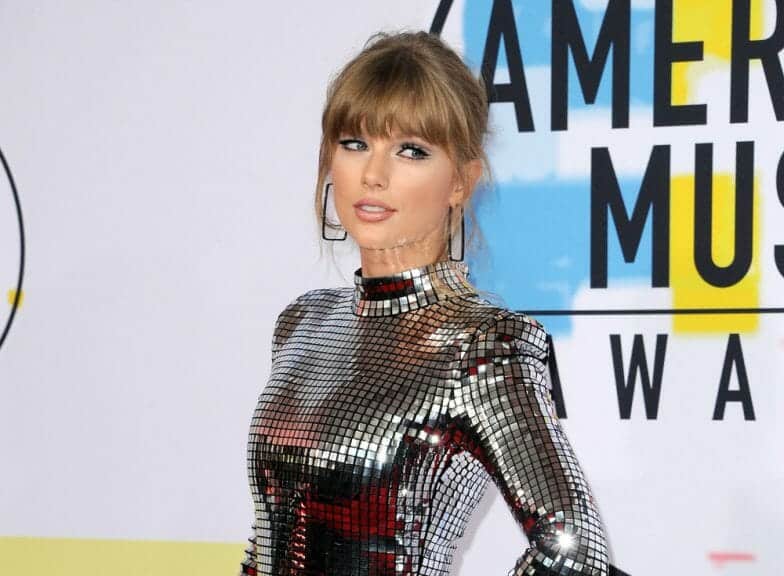 While TikTok has adopted a critical tone towards the album, its community has unanimously praised its vault tracks.
However, Taylor's vault presents another layer to the reflections offered in her main tracks, most notably in her penultimate song, Foolish One.
Foolish One chastises both young Taylor and her listeners.
It has swiftly become a fan favorite, primarily for its relatability.
And TikTokers have jokingly deemed it a personal attack.
The track is framed as a reflection from older Taylor upon her younger self, lamenting over her continuous pursuit of the wrong guys.
She reminds herself: "You are not the exception; you will never learn your lesson."
It is rather harsh, but the song's upbeat and whimsical melody allows the message to land softly amongst its audience. School students feel it most palpably and desperately when they try to form a relationship with someone who merely strings them along.
In other words, it has become the 'situationship' anthem.
Foolish One alone epitomizes the excellence of the Speak Now re-record, unearthing a wondrous new layer of lessons while maintaining its girlish optimism.
It fluctuates between condemning and understanding its listeners, creating the perfect balance between the glitter gel pen original and the maturity of Taylor's new quill ink perspective.
Taylor's "Foolish One" ends with an uplifting reminder to young Taylor and her fans: "The day is gonna come for your confessions of love… he just wasn't the one."
In this manner, Speak Now Taylor's Version explores a multidimensional wit unfound in its original. While it is undoubtedly a changed album, I believe this change is for the better.
Conclusion
Ultimately, while this article assessed the TikTok Speak Now critics, this is merely a microcosm of the sweeping Taylor content on the app.
Beyond spreading critiques, TikTok represents a domain where people can spread Swift-related opinions and gossip.
And the community works fast.
Before Taylor Swift officially announced her 1989 re-record, fans had sleuthed out the announcement, even predicting the surprise songs she would perform at her last show of the US leg.
It is no surprise that their predictions were correct.
So yes, Taylor has been plagued by TikTok tyranny with her re-record, but this attack speaks more to TikTok's growing power and influence than Speak Now (Taylor's Version) itself.
The album deserves its time to shine.