I was thirteen when I first started listening to Lana Del Rey's music, but I knew about her way before that. Everyone did. We all knew "Summertime Sadness" and Lana's tragic "Born to Die." The old Hollywood romantic who always fell in love with bad, older men and sadness. I knew her and grew up beside her, romanticized her life, and wanted to be her.
Lana gave me, and a lot of other Lana fans, an escape from our own sadness. She made sadness look beautiful. We ate up Born to Die (2011), Paradise (2012), Ultraviolence (2014), Honeymoon (2015), and all of her unreleased songs. However, there came a point where I stopped being a Lana Del Rey fan. It was at some point after Norman Fucking Rockwell (2019) that Lana's music no longer captured my imagination. I felt lied to when I relistened to her old songs and all of the glamour that she sang about. None of that was real.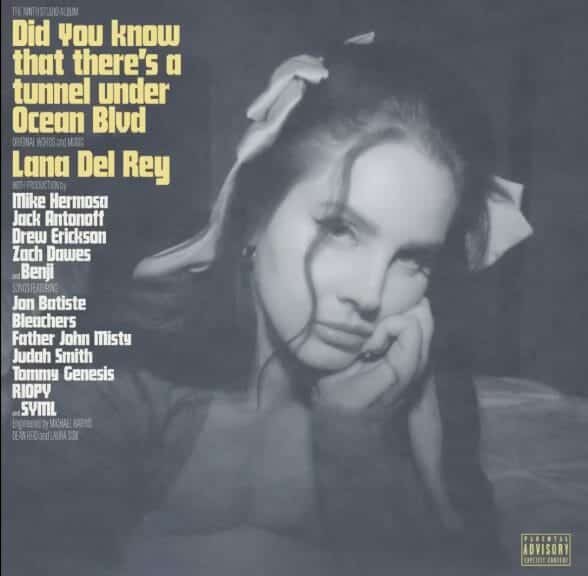 I listened to a couple of songs from Chemtrails Over the Country Club (2021) and Blue Banisters (2021), but overall, I still felt that same disconnect. That was until I randomly heard the song "Paris, Texas" off of her album Did You Know That There's a Tunnel Under Ocean Blvd (2023). Shortly after this, I saw a TikTok that made me reconsider my view of Lana's newer music.
Crypto, vapes, and iPhones
Lana Del Rey's new music references the nostalgia and romanticization of her previous albums and critiques the systems and time period she once glorified. It subtly reflects her disappointment and exhaustion. Her newer music is more confessional and personal to her own experience, rather than trying to capture the nostalgia of previous decades in American history. The artist can finally take a breather and speak for herself rather than speaking about an idea.
With this confessionalism, it makes sense that Lana's music would incorporate more symbols that we're familiar with and that are harder to romanticize like "crypto, vapes, and iPhones." However, like many fans are already starting to notice, these are things that we'll look back on in the past and romanticize, just like Lana used to romanticize the 50s, 60s, and 70s. Lana is documenting her own history, and in the future, these will be things we can look back on and feel nostalgic about. 
How does "Candy Necklace" fit into this?
On May 10th, Lana Del Rey released her music video for her song "Candy Necklace" from her recent album Did You Know That There's a Tunnel Under Ocean Blvd (2023). The music video shows the behind-the-scenes of filming for the music video, from camera placement to costume design to interviews with Lana. The filming process is demystified, and it reveals how all the beautiful things we see come out of Hollywood are highly produced and manufactured. This seems to be something that Lana is reckoning with. The music video is more about the production of the film rather than the film itself. 
Cause the whole thing about the video, why it was all supposed to be behind-the-scenes, is because all these women who changed their names, changed their hair like me and stuff. It's like they all fell into these different snake holes. So the whole point is how do you learn from that and not fall into your own [snake hole].

-Lana Del Rey/YouTube

These women that Lana's referencing include Marilyn Monroe, Elizabeth Short (also known as the Black Dahlia), Veronica Lake, and Pricilla Presley just to name a few. Lana dresses up as these women and acts as them in the music video for "Candy Necklace." However, fans are also noticing the parallels between "Candy Necklace" and Lana's previous music videos.
These parallels to past music videos reveal how Lana reflected on her past and her previous eras. She's recognizing how old Hollywood and America as a country have hurt many people. It's become harder for her to romanticize these things. It feels like her music video for "Candy Necklace" is her way of conveying this to fans.
The end of a cycle, the end of an era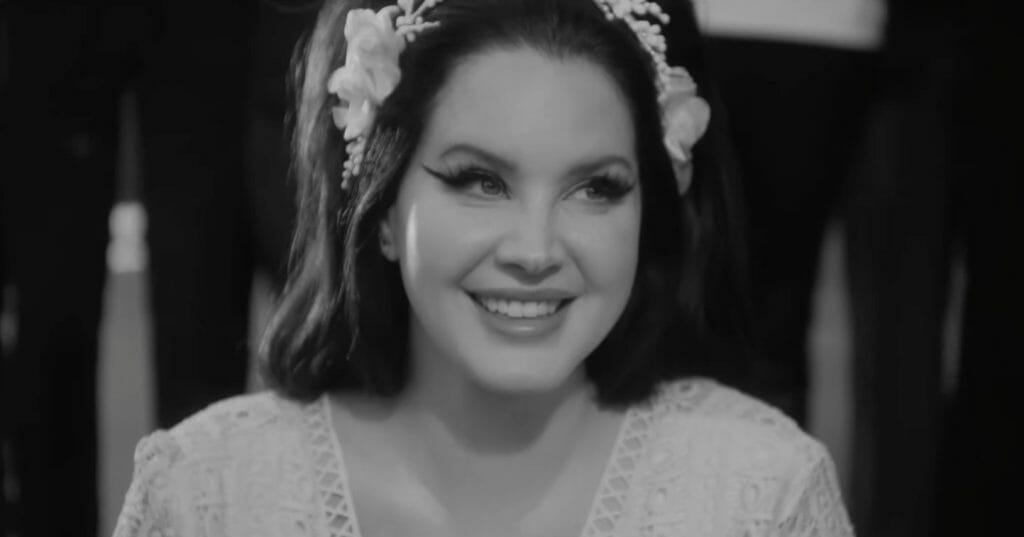 The music video for "Candy Necklace" ends with a shot of necklaces and jewels falling into what appears to be blood. This shows the violence behind the beauty of Hollywood. As Lana said in the music video, this is a cautionary tale, a warning, a way of escaping a cycle that's been happening for years. After dressing up as all of these famous women, the video ends with shots of Lana as herself. She receives a star on the Hollywood walk-of-fame and smiles, unaware that she'll be swept up in this cycle.
I just don't know how to not be like a robot. I just need to shoot shoot shoot shoot shoot shoot. But it's not working anymore for me.

– Lana Del Rey/YouTube
"Candy Necklace," while a message to fans, also seems to be a letter from Lana to her younger self. It reflects her growth. As a listener, this is incredibly inspiring and has helped me gain a better appreciation for Lana's music. This new Lana era is something that's gotten me back into my "Lana phase."