The one where your friends are like your second family. This is the point in life everyone goes through, if lucky, to have a few close friends that you spend a lot of time with and are more like family than just friends.
Friends, the tv show, has been that for every single person who watches the show and will watch the show. No matter how many decades pass since the show was live on air, it will always resonate with the same age group again and again. The iconic theme song, however, did not bring on happy times for the group, the Rembrandts. In fact, they broke up because of it.
The Rembrandts were approached by the creators of Friends if they could use their song in the opening for their new show. Though skeptical at first, they eventually agreed. Even though they had other hit songs, they were soon only known for "I'll Be There For You" and it caused problems for them. The gigs they got booked were not what they once were and the audience certainly changed. Eventually, they broke up because of this. They probably didn't expect life to turn out this way either.
Get Ready To Clap!
Funnily enough, the clapping part of the song was much more difficult than it should have been, hearing from Danny Wilde:
"We recorded the 43-second version two days later. The producers came to the studio and wanted to do the handclaps, but they couldn't get it at all. Guys, it's just four claps. They did a few takes, we told them it was fine, then after they left, we erased it and put in our own."

Danny Wilde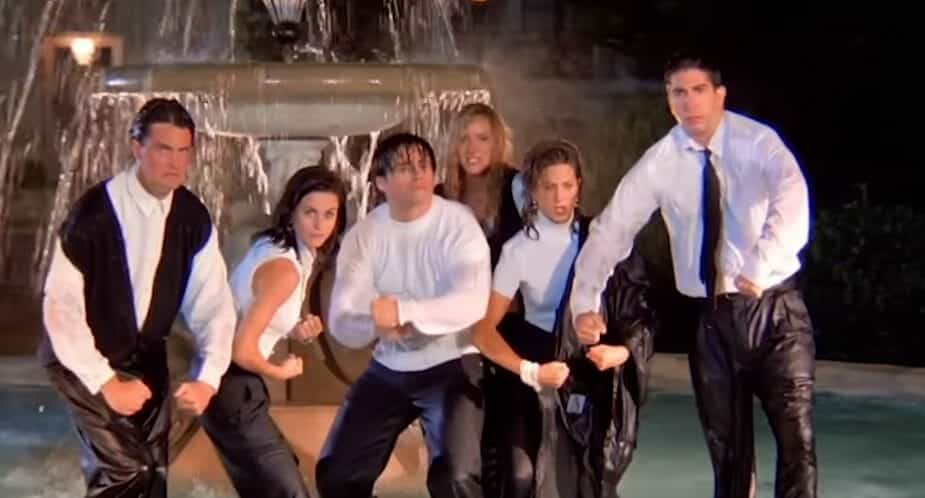 Once the song turned their world upside down, Wilde talks about that and gives advice to other bands about their experience and how they reunited again years later:
"Once people realised it was us, it killed our cool vibe…an albatross round our necks…Every time it gets played, there's a little 'ker-ching!'. It's only a nickel or whatever, but they add up. It put my kids through college and got me a beautiful home. I'm not rich but I'm comfortable. What a gift it's been…If people are willing to pay you to do something you're proud of, why not?"

Danny Wilde
Sudden crazy fame that comes out of nowhere does sound daunting. But this was rocketing to the top for only one song, the only song people will recognize you for. Like none of the other songs matter. That has to be tough. But the money is nice, doesn't mean everything, but it's nice. At least this didn't break them up for good and they could get past this phase of "I'll Be There For You". Not all bands are so lucky.
Want more Friends? There's a cookbook out now where you can make all the famous recipes from the show and more.