Jackson, Mississippi, is home to rappers Akeem Ali and David Banner. The former is rising with his blaxploitation/70's Pimp-inspired gimmick known as "Keemy Casanova," while the latter is a well-renowned rapper, actor, and producer.
However, a young man is beginning to scratch the surface and realize his full potential. Mathew Nelson (also known as 95 Da Mastermind) resides in West Jackson and has been in the lab cooking up lyrics for over 10 years. 95 Da Mastermind "The Foods Good."
Mathew Nelson from West Jackson
95 Da Mastermind is an alumnus of Hinds Community College at Raymond and a certified chef from Jobcorp in Jackson. "When I left Hinds, I needed a place to be," 95 stated. "I want to say rest in peace to my instructor. They got me to a point where I got good at my trade." 95 further credits Jobcorp as a place that helped save his life. "Jobcorp was really eye-opening," he said. "It gave me and others an opportunity. Honestly, they saved me from homelessness. Jobcorp and Hinds did a lot for me."
The rap game in Mississippi has always existed but needed the right face to lead the charge. 95 Da Mastermind began rapping in his teenage years, following suit with some of the genre's biggest names of the day. "My man Lil Wayne in my inspiration," 95 told Trill Mag. "Mos Def, KRS one, all of those guys. Some aren't street people, but their words help paint a vivid picture."
While Jackson is the capital of Mississippi, it's no stranger to its faith share crime and poverty. West Jackson is known for being the hard blocks of the city. "I credit my muse as anger and hatred," Nelson stated. "It feels great that I have music coming from that place. While it may not be ideal, I'm glad my anger can be someone's joy." Despite all of the bad in the city, it's counteracted by the art created. "It's like ghetto news." 95 Da Mastermind stated. "In hip-hop, they have what we call trust-fund babies. Here in Jackson, it's some of that, but not completely. The art form lives in true artistry."
The artistry comes out in a feel-good song entitled "Crew Love." The song features an opening soundbite from long-time friend Darius Bradley as the two discuss golfing. "When we recorded the song, the entire day was stressful," 95 claimed. "The squad was having issues. We got to the studio, and we needed something that talked about healing. That's how Crew Love came about."
"Fat-Ass"?
95 Da Mastermind has a single on his upcoming works entitled "Fat-Ass." It will detail the life that 95 Da Mastermind lived in Jackson. "Fat-Ass is going to feature some big names on it," 95 said. "Fredro Starr of Onyx and legendary California rapper, MC Eiht will also appear in featured capacities" The project will reflect a kid from Jackson who went through it all.
You can read more about rap's newest faces here. You can also read more about hip-hop's 50 anniversary here.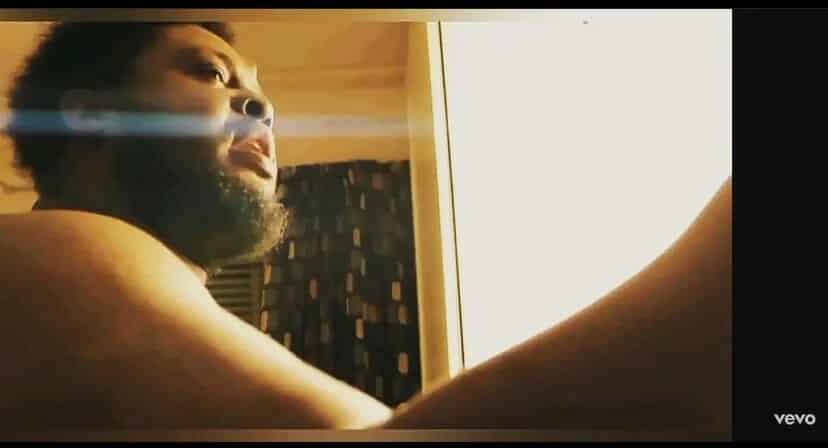 "It's the life I been living," Nelson told Trill Mag. "I'm the fat kid from Jackson. I've been backstabbed and betrayed by everyone. You name it. I want to teach it. My music is head up and chest out." You can hear about the project later this year. But, his album "The Foods Good" will be released on 8 April 2023 on all platforms. "We getting there, man," he said. "Bigger blogs, bigger pictures, everything getting bigger for us." As for everyone involved in the project, winning is the only thing that matters. "I just want everyone to take this dub," he said. "If I'm up, then you're up. And if you're up, Trill Mag is up. And it continues from there. It's like a domino effect."
He left us here at Trill Mag with a special thank you message."Trill Mag, Shane has been doing his thing for a long time," he stated. "From our days together at Hinds Community College to his tenure at Alcorn, you guys have a true star on your hands. He grinds hard, and it inspires me deeply. Thank you all for this interview and opportunity."