Sci-Fi is a genre of gaming that at first wasn't so big but has taken flight and grown over the years. With the changing times, gamers have delved more into it and learned to love it. So to end off the year, here is how the genre developed in the past months and some insight into what is more to come in 2023.
How The Past Has Shaped The Future
Genres of games are loved by millions alike, but one genre has risen throughout the years. Sci-fi games are now one of the most played gaming genres and there are a few inspirations to thank for that. Blade Runner (1982) was a sci-fi/action movie that inspired the recent game Cyberpunk 2077. Cyberpunk was released in December 2020 and received major hype when it came out. Fans were drawn to its amazing gameplay in which the player is taken into a cyber world and can pick if they'd like to be a street kid, Nomad, or a Corp. These categories came with a set of different stories players could explore.
Detroit: Become Human is another game that has highlighted the popularity of Sci-fi games. Set in the future where robots are now a functioning part of society. Players are able to take on three storylines which then merge in the end, just like cyberpunk, it gives the players a vast variety of gameplay options.
There are many more games just like these that have caught the attention of gamers around the world, and each day the love for them is growing more and more.
The Now
Now blasting into 2022, there is one Sci-fi game that players believed ruled all this year. Horizon Forbidden West was released earlier this year, and fans have not stopped talking about it. Given that this game can be a multitude of genres because of the adventure players get to take on and its roleplaying aspects, it's hard to deny that this game has a sci-fi element that gamers have never seen before. Receiving a 9/10 on IGN, it skyrocketed on the boards as one of the best sci-fi games released this year.
More sci-fi games released this year that players might wanna try out are:
Gostwire: Tokyo (Ghost hunt while keeping that same sci-fi aspect we all know and love)
Stray (Play as a cat in a sci-fi-themed world)
Overwatch 2 (Take on this first-person shooter and dive into sci-fi-themed characters)
The Callisto Protocol (adventure into a world where the future is now)
The Future
2023 is now upon us and it's certain everyone is anticipating and looking forward to new games to play bringing on the new year. So, here is look into some games to look out for this upcoming year.
Starfield: A roleplaying game made by Besthesda Softworks is a science fiction gamer's dream come to life. Venture into space and experience a world outside your own with shooter and action-adventure complexes. It is one of the top anticipated sci-fi games to take place this upcoming year, so if you're looking for something new and fulfilling, you will not want to miss out on this one!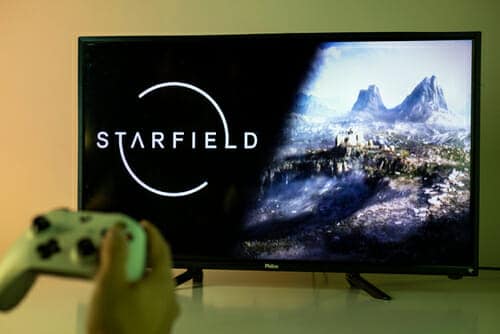 And Suicide Squad: Kill the Justice League. We all know DC is known for including Sci-fi features within their movies and games which is what makes them so lovable by fans. After the release of Suicide Squad (2021), which received lots of praise and love from fans for its inclusion of popular characters like Harley Quinn and the Joker, it is almost certain that this game won't disappoint.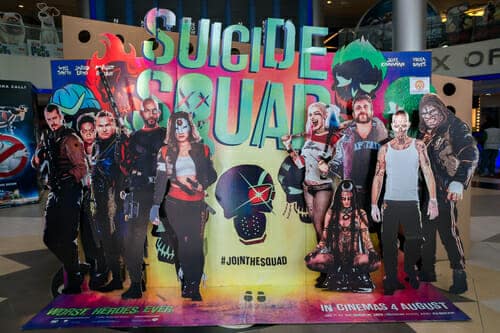 Whether you like sci-fi-themed games or not, it is hard to ignore how the genre worked its way up the board as one of the best genres of gaming.