Impressive fan-made The Simpsons: Hit and Run remake gives us an idea of what a full remaster could be like.
Despite its recent removal from Patreon due to copyright, YouTuber Reuben "Reubs" Ward decided to challenge himself to remaster the open-world parody game The Simpsons: Hit and Run in just one week using the Unreal Engine. Reuben, taking the long wait for the popular game's remake into his own hands, was able to strategise the procedures for giving it a go off his own back.
With the help of some nifty programs and an AI-powered texture upscaler, Reubs was able to get game's map up and running in Unreal 5, as well as Homer, a few NPCs, collectibles, and even vehicles. The entire process was documented for his viewers in a detailed video uploaded to his YouTube channel which, in actual fact, was part of the reason for why the remaster had to be taken down. Reuben has been reported as saying that, in order to avoid any legal action coming his way and to keep his channel "in good standing order", deleting the game altogether seemed like the safest bet.
The original PS2 game is so well-loved that even the showrunners have expressed interest in seeing a Hit and Run remaster. The work that's been showed off in the YouTube video is proof that not only are there people out there with the skills and time to put in the effort, but that it's also possible to do as well. This version may not be a complete package, but it's impressive how much can be achieved in just one week.
Joe McGinn, lead designer of the original game, took to the YouTube comments to praise the work.
"Amazing what you accomplished!" McGinn said. "Really gives a taste of what a full modern remaster could be. Impressive work!"
And not only did Reuben build the game from the ground up without prior expertise, he also made upscaled changes to the game's UI, added missions and collectables, ripped audio from the original game for voice work on his characters, and enabled ray tracing.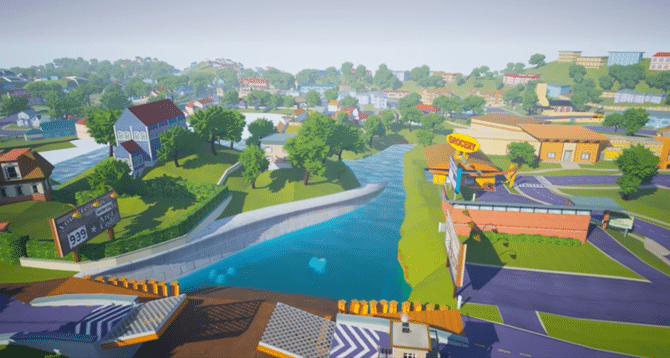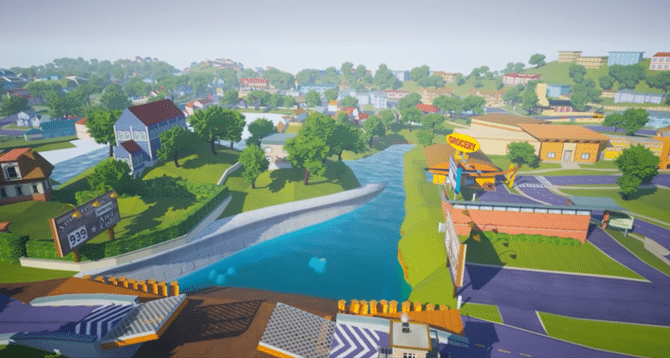 Unfortunately, there's unlikely to be a remaster since the Simpsons license in games alone has changed hands several times since 2003, not to mention Disney now owning the show itself. Still, it's a nice glimpse at what fans can accomplish in Unreal Engine 5  – and it's certainly better than Lee Carvallo's Putting Challenge, at least.
Read more: Someone Has Reimagined "The Simpsons" As A Bleak British Sitcom