The games company THQ Nordic has teased a new South Park Game coming soon.
South Park fans have a new thing to be excited about. A new game based on the popular adult cartoon has been revealed by the Austrian video game publisher THQ Nordic. This reveal was alongside dozens of upcoming projects at their latest digital showcase this month.
While the announcement of a long-awaited upcoming sequel to the survival horror game Alone in the Dark, and a new sandbox arcade racer from ex-developers of games like Burnout and Need for Speed, the new South Park game seems to have drummed up the most excitement.
As the showcase drew to a close the company revealed they had one last surprise in store for gamers. While many would have thought that the appearance of the company's logo above the line 'thank you for watching' was a clear indication of the show's conclusion, viewers only needed to stick around for a couple of seconds to see the announcement.
A notification appeared on the screen that read: "As of today, THQ Nordic (HandyGames not included) has 43 games in development.
Thereof 26 still unannounced AFTER this showcase".
Then just as you thought they couldn't possibly have anything else to reveal, the '26' figure gets scribbled out and replaced with a '25', fade to black. A logo for South Park digital studios appears on screen, accompanied by the voice of the character Randy Marsh heard saying: "Hot, hot, hot, hot, hot […] Urgh, oh. Oh, it's coming."
Though nothing more concrete was confirmed or announced following the teaser, it has certainly given South Park fans something to get hyped for.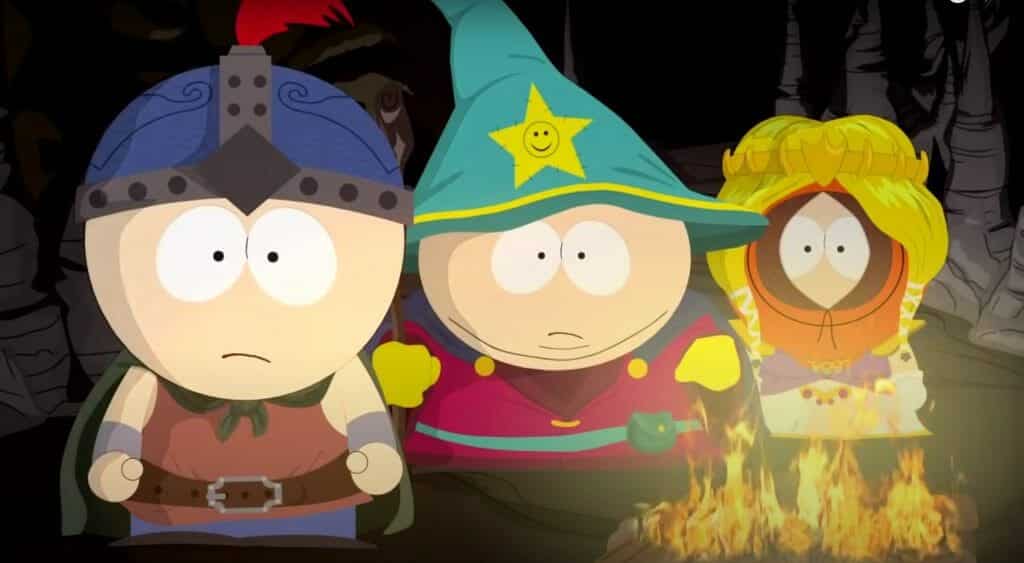 It was announced last year that Question Games started working on a South Park title, but the details have been kept tightly under wraps.
The last time South Park fans had their hands on a game was the release of the acclaimed 2017 game South Park: Fractured But Whole published by Ubisoft and sequel to 2014's South Park: The Stick Of Truth.