The D23 Exposition is The Ultimate Disney Fan Event is a major fan event that happens once every two years. The D23 Exposition is an organization founded in 2009 with the sole purpose of hosting these fan events and giving back to the community of fans that have supported and loved all Disney-related content since the very beginning.
The D stands for Disney and the 23 stands for 1923, the year that Walt Disney founded his multi-million-making company. There was an Exposition this month in the Anaheim Convention Centre from the 9th to the 11th 2022. This three-day-long event saw guest appearances from Disney Legends such as Josh Gad, Idina Menzel, Kristen Bell, and many more as well as panels from Disney, Marvel, and many more. 
New Disney Releases
There have been many exciting announcements made during this event, most of which will be coming out in the next two years. One of the most anticipated releases is Disenchanted. It's been ten years since the very much-loved Enchanted movie starring Amy Adams and Patrick Dempsey. This slightly darker sequel is set to be released on the 24th of November 2022 and is starring the majority of the original with a few additions. The official trailer has been released on YouTube and it is well worth the watch.
To continue on the live-action train, Halle Bailey and Jonah Hauer-King are set to play Ariel and Prince Eric respectively in a 2023 live-action movie of The Little Mermaid. There have always been plans to make a live-action The Little Mermaid, however, it has taken a long time as many other plans ran into a lot of problems.
On top of that, there is a movie called Mufasa which follows Simba's journey as King of the Pride lands. We will also discover the origins of Simba's father, Mufasa, whom we mourned in the first The Lion King movie. This movie is set to come out in 2024 and the teaser trailer looks insane already. Continuing on, Rachel Zegler and Gal Gadot are set to star as Snow White and The Evil Queen in a live-action version of the golden Disney classic Snow White in 2024. Inside Out 2 is another movie set to come out in 2024. We left Riley as she finally settles into San Fransisco and the sequel to this hit movie follows Riley through her teenage years and many new emotions.
2024 is certainly a year to look forward to in terms of Disney magic but you do not have to wait too long for Halloween magic as the sequel to Hocus Pocus, the infamous children's movie, Hocus Pocus 2 comes out at the end of September 2022. With a lot of the main cast making a return, it is bound to be a fantastic watch.
Marvel
Marvel always has something new to show and that is no different at the D23 Expo. In a live panel during this fan event, Marvel announced many new releases which results at the end of Phase Four and the start of Phase 5. To kick everything off, early November 2022 will see the release of Black Panther II: Wakanda Forever. Between the tragic death of Chadwick Boseman in August 2020 and navigating the restrictions of Covid-19, the production for this movie kept getting put on hold. But it is coming close to the time for us to see the rise and ferociousness of a female army whose story we will follow as they fight for their country.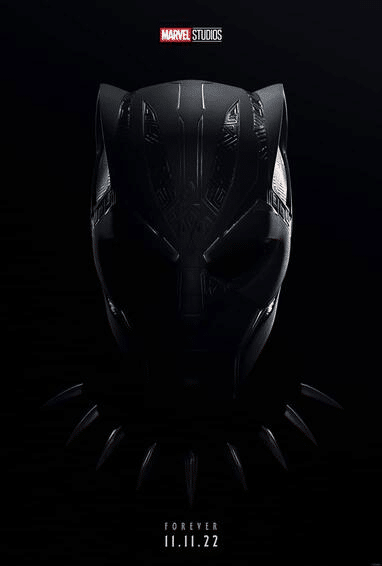 There are an awful lot of movies and series set to be released in the Marvel Cinematic Universe Phase Five which means a lot more action and drama to look forward to. Sequels like Ant-Man and the Wasp: Quantumania and Guardians of the Galaxy: Volume 3, which see the return of actors like Paul Rudd in the role of Ant-Man, Chris Pratt as Peter Quill or Starlord, Karen Gillian as Nebula, and many more beloved faces. More releases in 2023 include The Marvels which includes the powerful characters Captain Marvel played by Carol Denvers and Ms. Marvel played by Iman Vellani. These women have gotten their movie and series respectively and this movie is no doubt going to be a wonderful movie.
So far, I have only discussed the movies that have been announced. However, there has also been a lot of series set to be released in 2023. Loki season two is certainly one to look forward to as we long to see what the mischievous Norse God will get up to on his time-traveling journey. Agatha: Coven of Chaos, Ironheart, and Daredevil: Born Again are just a few of the new series that are no doubt going to immerse us into the magical world of superheroes and supervillains.
All in all, it was a very successful few days at the convention center. There is an awful lot to look forward to during the incoming years with loads of new animated and live-action movies and superhero movies and series that we just can't wait to see. On top of that, there was a Disney Legends ceremony where anyone who had devoted their lives to a career at Disney was eligible for an award, and actors like Josh Gad, Josh Groban, Jonathan Groff, Idina Menzel, Kristen Bell, and many more managed to receive this prestigious award. Fans in attendance were also treated to live performances from the Broadway cast of the various Disney shows and the original cast of Encanto just to name a few. It was very much a weekend to remember.