In the latest episode of "Keeping Up with the Kardashians," Kim Kardashian opened up about her struggles with her ex-husband Kanye West's erratic behavior and the impact it has on her and their children.
Kim expressed her overwhelming emotions to her mother, Kris Jenner, and revealed that she feels stuck with the situation for the rest of her life. She acknowledged that she can't control Kanye's actions, but they still affect her and the kids.
Kim discussed how she used to defend Kanye and give him second chances, but she no longer has the energy to do so. She mentioned the need for Kanye to hit "rock bottom" to realize the consequences of his behavior. Kris supported Kim's decision to divorce Kanye, emphasizing that she didn't deserve to live in that kind of situation.
They also discussed the impact on their children, particularly their oldest daughter, North. Kris believed that North was aware of the situation but chose not to say anything, which broke her heart. However, Kim disagreed and stated that North doesn't know about the drama. Kim has been trying to shield her children from the negative publicity surrounding their father, including restricting their access to certain media.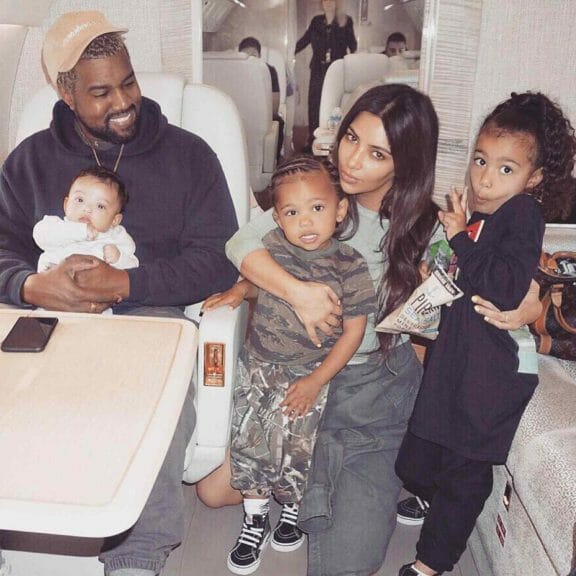 Kim expressed her hurt and frustration over being blamed for various things and being accused of wrongdoing. She emphasized the importance of controlling her reactions and setting an example for her children. Despite the difficulties, she believed that her kids would one day appreciate her silence, understanding, and grace.
Kim and Kanye got married in 2014 but divorced in 2021 after a tumultuous period marked by Kanye's erratic behavior and public remarks. The divorce was preceded by Kanye's troubling tweets, allegations against Kim's family, and the disclosure of personal details about their marriage. Kanye's harassment extended to Kim's new boyfriend, Pete Davidson, which further complicated the situation.
Kim had requested privacy for their divorce, but Kanye continued to share misinformation about their private matters and co-parenting on social media, causing emotional distress. Kim hoped that finalizing the divorce would help Kanye accept the end of their marriage and move forward in a healthier manner for the sake of their children.
Throughout the episode, Kim emphasized her commitment to being the bigger person and protecting her children from the negative impact of Kanye's actions. She acknowledged that his behavior could be more damaging to the kids in the long run and expressed her willingness to be his cheerleader to the children while privately dealing with her own struggles. She also expressed disappointment in someone close to her who she expected to protect her but felt hurt by their actions.
New episodes of "Keeping Up with the Kardashians" are available on Hulu.