With Shane Dawson being canceled in 2020 for evidence of blackface and allegations regarding pedophilia and bestiality, what does Shane Dawson's comeback to YouTube say about cancel culture?
Long-time YouTuber Shane Dawson was canceled in 2020 for evidence of blackface and allegations regarding pedophilia and bestiality. Many thought this was the end of Dawson's career, as he had faced the worst consequences of cancel culture. Yet, with his new documentary series titled "The Cancelled World Of Jeffree Star and Shane Dawson" receiving 3.1 million views on YouTube, it looks like Shane Dawson may be making a comeback. How is Shane Dawson coming back to YouTube, and what does it say about cancel culture?
Dawson's Cancellation, Hiatus, and First Comeback
In 2020, Shane Dawson was canceled after past footage was found of him doing skits in blackface and playing up racist stereotypes in these skits. This cancellation snowballed in the public eye as other allegations began to surface. Shane Dawson soon became accused of pedophilia due to many resurfaced videos that displayed Dawson having odd encounters with younger fans, in which he would sometimes make sexual comments. One of these videos included Dawson and a poster of an at-the-time minor Willow Smith, which Jada Pinkett-Smith and Jaden Smith commented upon on Twitter:
This attention from more prominent celebrities only further Dawson's cancellation. Dawson also faced bestiality allegations, as a clip of him making sexual comments regarding his cat resurfaced. Dawson soon released a public apology on his YouTube, which did not receive a great response. This resulted in Dawson turning off comments on the video and taking a year-long hiatus from YouTube.
After a year, Dawson released six videos over six months. These six videos had anywhere from 4.5 million to 6.9 million views. While this is a large view count, it was a massive decrease from Dawson's view count before cancellation (which ranged from about 20 million to 50 million views). However, although Dawson's audience diminished, Dawson's audience still contained a substantial amount of people. Nonetheless, it would be six more months until Dawson began to post a new series on his YouTube Channel.
Dawson's Most Recent Comeback
On November 1st, Dawson posted the first episode of his newest series, "The Cancelled World Of Jeffree Star and Shane Dawson." The video has since received 3.1 million views on YouTube. The second episode of the series received 2.1 million views (at the time of writing). The series is a sequel to Dawson's prior video series posted in 2019 titled "The Beautiful World Of Jeffree Star," in which Dawson and Star collaborated on a makeup palette. In the sequel series, Dawson and Star reunite and discuss the second palette they had started to create that they never released.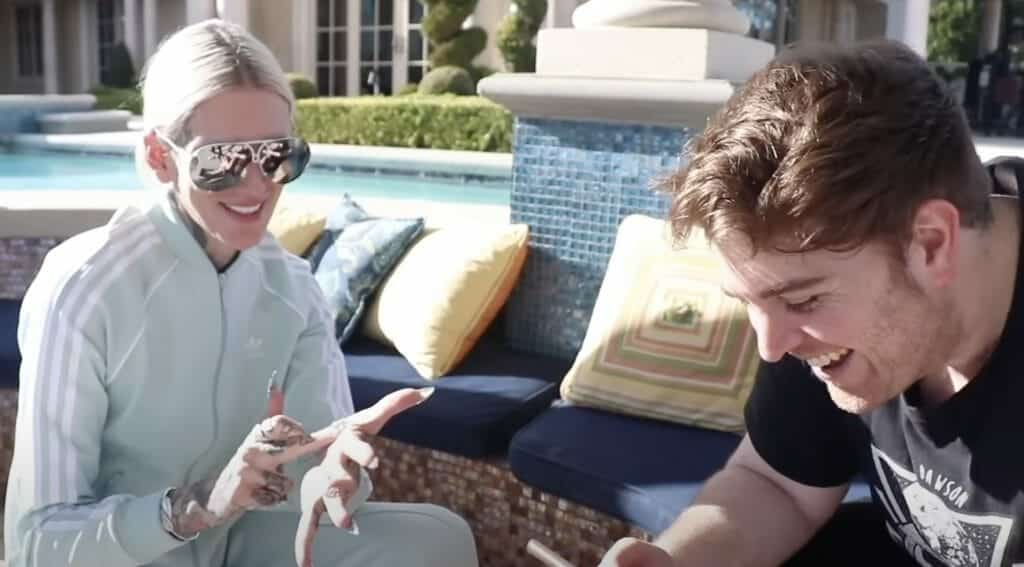 Dawson's view count has only worsened since his last comeback. Also, his view-to-subscriber ratio is low. This is shown by the 3.1 million views on his most recent video, although he has 19.5 million subscribers. However, it is essential to emphasize that this view count is still incredibly large. These numbers only aren't great in reference to Dawson's past numbers. Yet, with a semi-large loyal fanbase, shown by the only positive comments on his most recent post, Dawson still seems to be faring semi-well in the YouTube sphere. So, what does this mean for cancel culture when a creator charged with such heinous allegations can make a comeback?
The Fallibility of Cancel Culture
Cancel culture has become a fallacy the more it has grown. Canceling creators and celebrities for actions deemed heinous by the public was once scary. Now, cancel culture has become more and more of a joke in the public eye. What once was a formidable force in determining who had a platform on the internet has now become something from which a prominent figure can easily bounce back.
Dawson is a perfect example of this. Dawson was accused of several heinous actions, several of them which Dawson admitted to and attempted to apologize for. With such a bombardment of Dawson, this situation was a 'magnum opus' in the name of cancel culture. Dawson being able to build back a substantial audience on YouTube shows one thing: cancel culture holds no permanency. In the eyes of a public figure, cancel culture is a moment of controversy that can be wiped away and forgotten. So, what does Dawson's comeback mean for cancel culture? Simple: cancel culture has become ineffective, meaningless, and dead.