Have you ever rethought your post on Instagram because you wore the same outfit in the previous picture? Have you ever forgotten about that one top you wore once and never again because people already saw you in it? That's the power of the stigma of outfit repeating.
In today's artsy world, clothes can be an expression of your personality. Many fashion experts even suggest wearing what makes you, you. So what is it that makes us stay away from repeating outfits we love?
The Stigma of Being an Outfit Repeater
In a world where some of us wait to see celebrity red carpet looks, there's always the anticipation of something new. But of course, having a slew of clothes and an endless wardrobe is simply a dream for the general public. Social media and celebrity culture have perpetuated the idea that re-wearing an outfit is a great sin in the world of fashion.
Considering the amount of clothes that they wear—typically pulled by their stylists—I imagine designer duds sprouting from the crevices of their walk-in closets. (Although they are all probably returned to the designers after one wear.) Their concept of no-old-outfits sets a precedent.

Liana Satenstein, Vogue
For women, in particular, the fashion world has scrutinized looks for years, so repeated outfits never felt like a good option. Yet, working under those conditions in a wealthy world is easy. Influencers, in particular, are often paid to endorse clothes from various brands, hence their lack of repetition. Having to rely on such paychecks, they stray away from repeating clothes. As for celebrities, there is a wide selection of stylists and brands that cater to their every fashion need.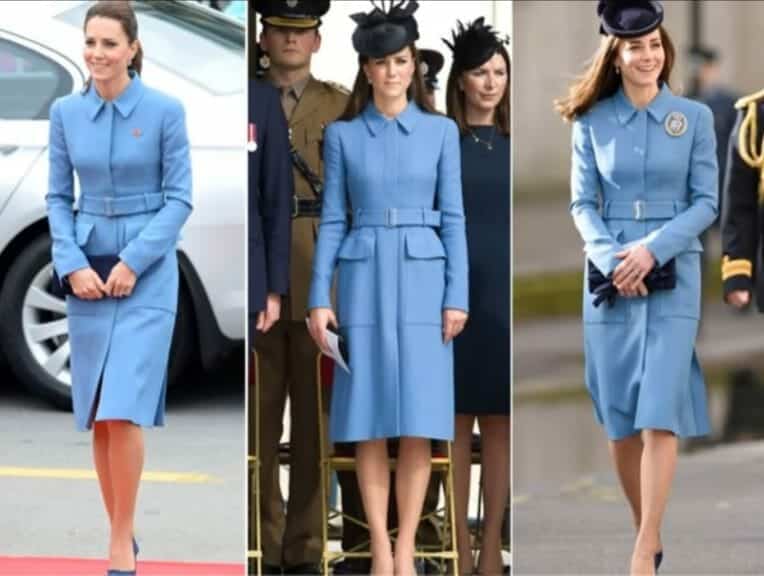 However, when it all comes back to us, the viewers, who would much rather pay for rent, utilities, food, etc., than an extensive wardrobe. Our efforts to wear something new every day will come at a great loss to our wallets. So, we devise strategic schedules of when we can repeat an outfit to keep our dignity. But the reality is, re-wearing clothes is not wrong; it's not gross. In fact, it can be a more practical choice. Keeping up appearances for the sake of society can be exhausting. If we wore what we loved and were comfortable in, we would save a lot more energy. Climate justice activist Lauren Ritchie, supports the idea:
Today more celebrities are even joining the effort, with people like The Princess of Wales sporting repeated outfits. So, here are some reasons why you too shouldn't hesitate from re-wearing your clothes.
The taboo of outfit repeating is not only problematic in terms of the environment but an issue of privilege too. "It's extremely classist to shame individuals for wearing the same outfits or assuming that everyone has an extensive wardrobe to select from,"

Elizabeth Bennett, Eco-Age
It lets your creativity develop
Using the same clothes again can allow you to develop how you style yourself. It allows you to think ahead and pair your favorite outfit with other different items from your closet. This way, you can even get away without noticing that you're wearing something old. Moreover, it instills a sense of confidence in your style.
It means buying quality outfits over quantity
Knowing that you will re-wear your clothes means you would rather buy a more durable and versatile wardrobe for your style. More than anything, it gives you value for your money.
Allows for a signature look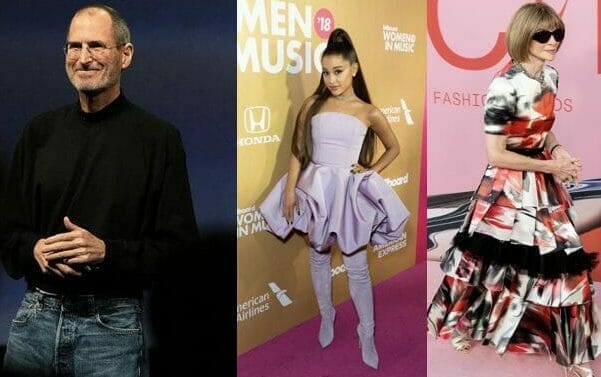 Be it Steve Jobs, Anna Wintour, Katherina Hepburn, or Ariana Grande, having a signature look can make you memorable. It allows you to feel comfortable in what you wear and express yourself with whatever you wear.
Sustainability
The less you keep buying, the more you impact your environment positively. Today, with consumerism on the rise, our efforts to be sustainable can start with our closets. In the UK itself, an item of clothing is only worn around seven times. In monetary terms, this would be about £2.7 billion spent on fashion worn only once. With the rise of fast fashion, it's easy to understand how it got to so much. But obviously, it's not the most sustainable choice, with many of those clothes ending up in the trash.
However, in the end, we all love to get new clothes every now and then, so it's completely fine if you wish to use multiple looks to express yourself. But being an outfit repeater is also a good thing; it's time to eliminate the stigma. If you love an outfit, there's no harm in feeling confident in it again. So, the next time you browse your closet, don't ignore those clothes that call out to you repeatedly. Put it on, and feel comfortable being you!