You might not know about 'fast fashion,' but you have likely shopped the trendy styles that make up this side of the industry. Stores like SHEIN, H&M, Forever 21, Fashion Nova, plus many more thrive on the fast fashion business model. But unfortunately, these high-demand, affordable clothing stores aren't as innocent as they seem.
The wave of fast fashion dates back to the beginning of the Industrial Revolution, rapidly picking up speed since. It was around the late 1900s that clothing mass production became easier, directly impacting the quick turnaround of styles. And even better for the consumer, the prices of garments were becoming cheaper and cheaper.
This business model known as 'fast fashion' rose in popularity as shopping became a vital part of our present day. With 'retail therapy' at an all-time high and fashion influencers watched by all the crazed shoppers, this part of the fashion industry made a breakthrough. So, the newest and trendiest styles drop at record-breaking speeds, unlimited stocks, and at the lowest prices possible.
The Ethical Concerns
Many don't see an issue behind the alarmingly low prices of these fashionable and highly desirable clothing brands. However, behind-the-scenes introduces problems like poor working conditions, excessive waste, and a culture of clothing overconsumption. The fact of the matter is that fast fashion seems like an affordable luxury, but the reality is much different. Starting with the actual production of these clothes, fast fashion companies have been under fire for reports of their horrible work environments. SHEIN, in particular, was found overworking its employees, with them working 12-14 hour days with little to no days off for extremely low pay. These workers work way past the legal mandates of working individuals and are also subjected to dangerous environments.
Yet, the reports don't end here, sadly. SHEIN is not the first company to be called out for its major business red flags. Brands such as H&M, GAP, Forever 21, and more have had scandals over the years revealing their use of child labor. These companies get away with hiring minors by outsourcing to sweatshops in China, Bangladesh, Cambodia, India, and other countries in the Middle East.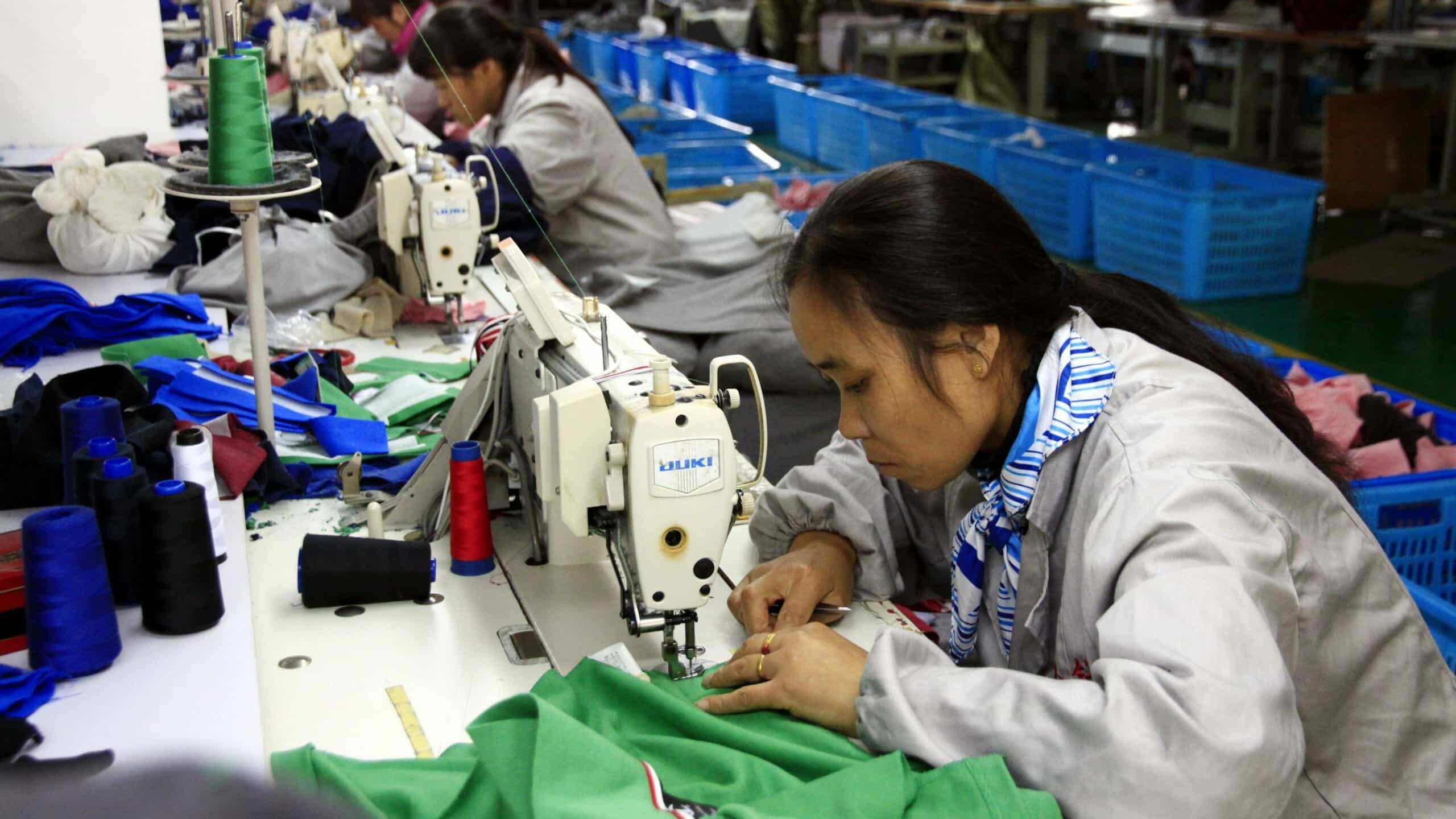 The good news is that these brands have started taking working conditions more seriously since the controversy. While companies like Forever 21 have unofficial statements regarding the claims, here's what SHEIN and GAP have recently said:
"Our strict Code of Conduct prohibits suppliers from using child or forced labor, and we do not tolerate non-compliance."

@Shein_official
Under no circumstance is it acceptable for child, forced or trafficked labor to be employed within our operations or used in the production of any Gap Inc. product.

Gap Inc.
Environmental and Societal Impact
Of course, where there are overworked employees, there must be a high demand for the products they make. This 'high demand' for products contributes to both more clothing being wasted and more clothing being overly consumed.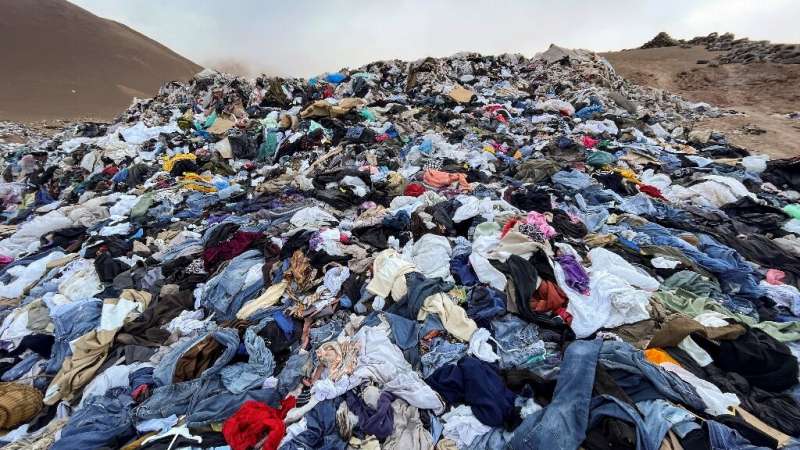 What happens is that fast fashion encourages quick access to trends that come as fast as they go. As a result, the clothing produced is worn for short periods and speedily replaced by the following hottest style. These outdated clothes then get wasted and end up in landfills, deserts, and various trash sites.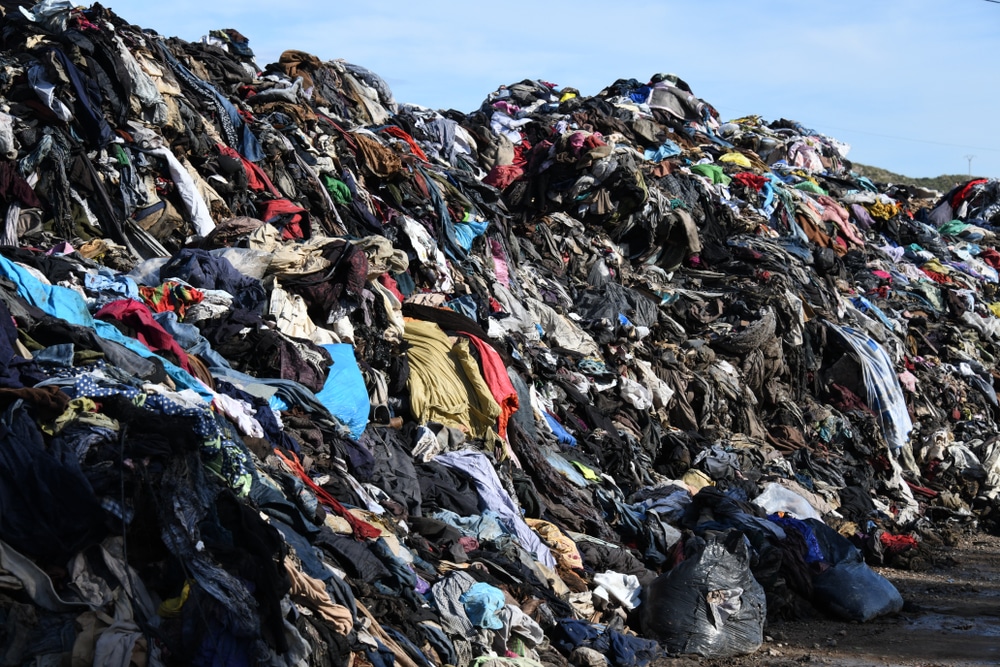 The UN Alliance of Sustainable Fashion reports that over 85% of clothing garments are in the landfills pictured above. The excessive waste of these fast fashion brands highlights the biggest issue with the whole scheme: we mass produce at the cost of human lives only to dump well over half of the garments they make.
Not only does this overfill the already overflowing trash dumps, but the fast fashion industry is also responsible for nearly 10% of global gas emissions. In addition to air pollution, the UN Environmental Programme announced that dyeing clothes take up around 20% of the world's water waste. As a whole, the fashion industry is the second most polluting industry, and fast fashion practices only seem to make these issues worse.
The Glorification of Overconsumption
One of the main arguments in support of fast fashion brands is affordability. While many shop at SHEIN or Forever 21 because they can buy new clothes and support their budget, fast fashion protesters frown upon this regardless. So, a deeper issue is caused between people against fast fashion practices and those who shop them because it is all they can afford.
However, the bigger picture of fast fashion shows that it relies on people overconsuming clothes. In order for fast fashion brands to succeed, their cheap prices and quickly changing supply of styles drive customers to buy more than ever before.
Brands like SHEIN found a lot of their popularity through social media. Consumers overbuy to post massive clothing hauls online, like @alltheperks shows above, and it's driving brand popularity and overconsumption. This is a growing trend that doesn't seem to have an end in sight. The #sheinhaul has over 6.2 billion uses on TikTok, and this is just one social media platform and one fast fashion brand.
When we talk about buying fast fashion as a bad thing, we mean in high volumes such as above. These enormous, multiple hundred dollar purchases help the cycle continue: buy, use, and throw away.
The Thrift Store Invasion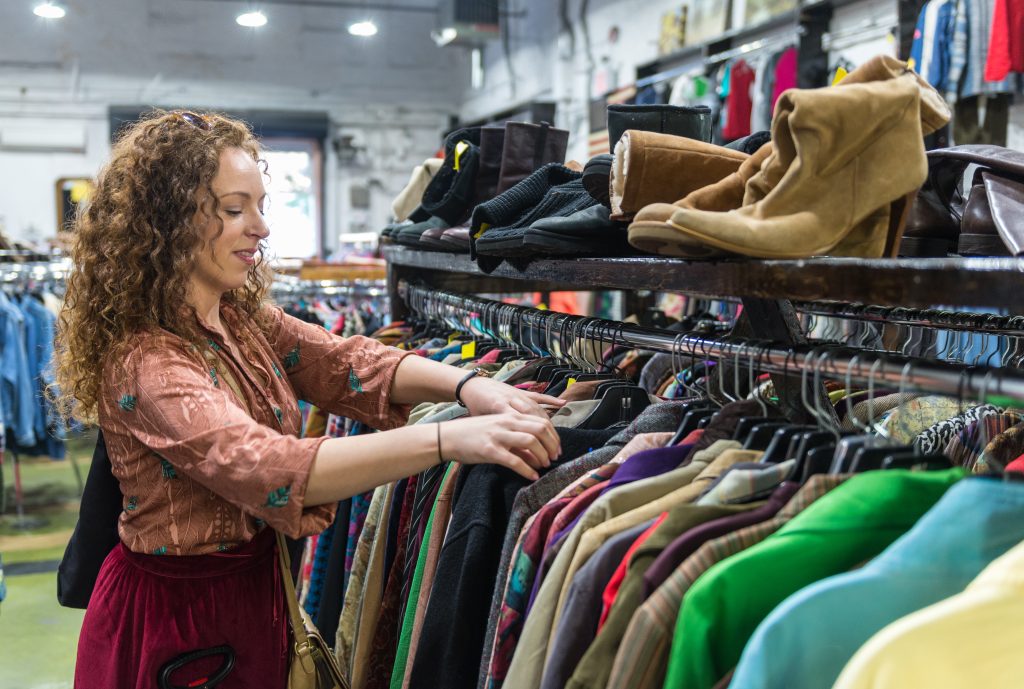 Eventually, fast fashion began to invade the world of thrifting and secondhand shopping. The unwanted garments that don't make it to the landfills make their way to thrift stores and reselling platforms, further forcing fast fashion everywhere we go.
Thrifting is seen as a helpful solution to buying fast fashion, but this gets tarnished with so many stores getting flooded with their brands. While there's no conclusive evidence to report on how much thrifting has changed, seasoned veterans have definitely noticed the increase.
On a Reddit post discussing this issue, one Redditor writes:
"The donated items directly reflect the donors and the availability of items, the generation of people that bought higher quality fabrics and had those readily available is dwindling. You have a lot more 20-somethings donating their purged-over stuffed closets than 50-year-olds who have good vintage cotton jeans. I find that the people who buy the higher quality items buy way less of them and typically keep them much longer, so they are not donating as much as the crowd that shops at H&M for new clothes weekly or monthly and then gets rid of them just as quickly." – @dogmomma1980
How To Ditch Fast Fashion
The fight against abusive fast fashion brands seems like a tough uphill battle, but there are many things you can do to start shopping more sustainably.
For instance, one of the major things is researching where you shop. Understanding where your clothes come from, how they're made, and what brand you're supporting can go a long way. A great way to conduct your research is following fashion news outlets or eco-friendly sites, such as Goodonyou.eco. Good On You offers a wide directory of various clothing brands and rates them based on environmental impact, animal impact, and the brand's labor conditions.
A second option that's always a plus if you're looking to save some money: thrifting or shopping secondhand. But remember that with hunting for gems amongst donated clothes, you should also consider donating your own gems. There are likely pieces of your wardrobe you don't wear anymore, so donate to contribute to someone else's thrifting adventure. Giving clean, wearable clothing up is equally important as trying to find it.
Lastly, cutting your consumption, in general, is something we should all consider. Not only will your wallet thank you, but your closet and shopping habits will too.
Overall, it's essential to keep in mind that fighting each other over shopping fast fashion is not the answer–holding fast fashion companies that make these nightmares reality accountable is.