Anna Sorokin and publicist Kelly Cutrone are reportedly producing a show at this year's New York Fashion Week. Sorokin is a con artist who posed as a German heiress under the name Anna Delvey with a $67 million trust fund to convince Manhattan's elite to fund her lavish life. In 2017, she was charged with attempted grand larceny, second-degree larceny, and theft of services.
She was sentenced to four to twelve years in prison but was granted bail after two years. Although, two months after her release, she got caught up by U.S. Customs and Immigration. Currently, she is under a 24-hour house arrest in New York with monitoring and denied access to social media.
Despite her felonies, Delvey's fan base still supports her. Many argue that the public has been harsh on her because she is a woman. In contrast to her male counterparts, who commit the same or similar offense but are often granted passes.
Anna Delvey and NYFW
Sorokin and Cutrone plan to produce a stage on Monday, September 11, for New York Fashion Week. The duo has created a fashion PR agency they call the OutLaw Agency for this upcoming show. The show is to feature up-and-coming designer Shao Yang. The ultimate goal for this is to help smaller designers gain attention in the fashion industry.
Even though Delvey is under house arrest, she is playing an active role in producing the show. This includes putting together the guest list and the choreography for the models, as she told Page Six.
Due to the fact that Delvey is under house arrest, the venue of the show is set in a Canal Street studio, which is relatively close to her apartment in East Village. While this is a New York Fashion Week show, it may not be as upscale as those of larger and more well-known designers.
Through this show she hopes to show the world who she really is. In hopes to reimagine her public image and break up the idea of her reputation as a con-artist.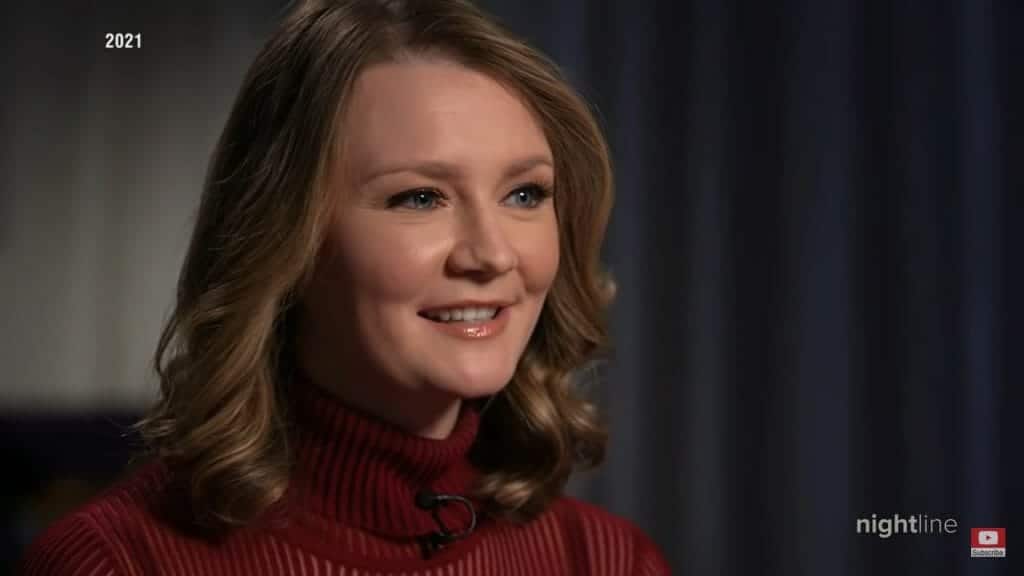 Public Opinion of Anna Delvey
There are ambivalent reactions when it comes to Anna Delvey and the fact that she is producing a show for one of the biggest events in fashion. In several interviews, viewers of Inventing Anna disclosed their opinions of the show along with Delvey's recent activity.
What did you think when you first watched Inventing Anna?
One interviewee, Dena, a graduate student at Saint Louis University, found the story interesting especially considering how Delvey was able to elude the public and pull off the con for so long. Delvey ran her scheme from when she first came to New York in 2013 to 2017 when she got caught. While in New York, she also interned for French fashion magazine Purple.
As interesting as Anna Delvey's story is, it's not uncommon, especially for those residing in large cities like New York. Memar Ivy, a student at the University of San Francisco, thought the film introduces Delvey and her past in a clever manner while then moving on to detailing why she is how she is. Plot-wise, Ivy finds it thought-provoking, especially when concerning how Delvey took the necessary measures to make it in the cut-throat society.
Similarly, Ziah Booker, a student at the University of San Francisco, explains how misunderstood Delvey is. Although Booker details how Delvey's character comes into question as she was fully aware of her actions and the crimes she was committing. In this world, people try to get ahead by any means necessary, similar to Delvey's situation. This shows how society is not as far off from her.
What are your thoughts on Delvey producing a show for NYFW while under house arrest?
Even though Delvey's release was less than a year ago, and being under house arrest, Delvey is so infamous that she has the ability to rebrand herself. Dena sees the fact that Delvey has the capacity to make her own money as an improvement. However, it is unusual how her story is centralized and that she is able to profit after going to jail. Unlike others who struggle to rebuild their lives after serving time in prison.
This event creates a great amount of exposure for people in the fashion industry to boost their reputation. Unlike most, Delvey has the status that grants her the ability to produce a show under such a big event, that others don't necessarily have. This opportunity may help highlight new artists, but it also takes opportunities away from others.
On the other hand, others, like Ivy, are excited to see how she will rebrand herself. Most people know Delvey's story because of the film, which is not entirely based on fact, as it is based on an article by journalist Jessica Pressler. Due to this, fans like Booker see this as an opportunity for Delvey to tell the story from her perspective.
Do you believe this show will help Delvey show the world the new and real her?
While Delvey is attempting to make a new name for herself, her efforts may not change the world's view of her. There is a noble cause behind her plan to highlight unknown artists, although Dena does not believe her efforts will change society's perception of her.
Inventing Anna is a well-known film, and Delvey has made a notorious name for herself. While her character may change, society's notion may stay consistent due to the severity of her actions and the reputation of the film.
In contrast, Ivy sees this as a new opportunity for Delvey. It may not captivate who she really is, but it is a step in her journey to rebrand herself. Similarly, Booker believes it will show people another side of Delvey, apart from the con artist. Delvey cannot start again with a clean slate, but she can change her character, although that does not mean people will accept her new persona.
If you want to read more about Sorokin in relation to the film, click here. To read more about her participation in NYFW, click here.