The latest hit Netflix series is 'Inventing Anna' the tale of a young girl who manages to con the New York elite out of hundreds of thousands of dollars.
The show follows the life of Anna through the eyes of journalist Vivian Kent, who is desperately trying to fit the pieces of Anna's life together for a career-defining story. Vivian quickly becomes consumed by the story, neglecting her personal life and going to extreme lengths to find out more information about the elusive Anna.
Each episode focuses on a different character that Anna becomes involved with, such as her relationship with tech entrepreneur Chase Sikorski and various New York socialites she meets and charms.
Anna comes across as sometimes charming, extremely cunning but certainly cold. There is very little evidence of her genuinely caring for those around her. That, paired with her deceitfulness leads audiences to generally have negative feelings towards the character while simultaneously struggling not to admire her wit and intelligence.
The main question asked around 'Inventing Anna' is how much of it is real. The Netflix series projected a message saying that the story is true other than the parts that are 'completely made up' creating some confusion around whether the story is fact or fiction.
The reality is that Anna is a real person and many parts of the story are indeed true, although of course amplified for the sake of television.
Who is Anna?
Anna's real name is Anna Sorokin. She came from Russian roots, spent some time in Germany growing up, and then headed to New York in her early twenties with hopes to join in with the elite.
Sorokin posed as a rich German heiress which comes up several times in the Netflix series, with Anna regularly referring to her 'trust fund' convincing everyone around her that she came from extreme wealth.
When it came to paying, Anna simply always had an excuse such as issues surrounding her online banking, and for the most part, those around her didn't question this until it was too late. More often than not, others had to pick up her hefty bills under the belief that Anna would pay them back.
Not only did Sorokin con her peers out of thousands, but she also committed bank fraud. She was convicted of swindling more than $200,000 from banks, hotels, and other institutions during her time in New York.
The complex situation between Anna and her friend Rachel holds true in real life, and Rachel has been vocal about the ordeal, even writing a book about it.
As seen on the show, Anna uses her payment-not-working trick and subsequently racks up $62,000 of debt on Rachel's company card while they are on a lavish holiday in Marrakech. The dispute continues to this day, with many arguing that Rachel is no victim because she willingly gave over the card.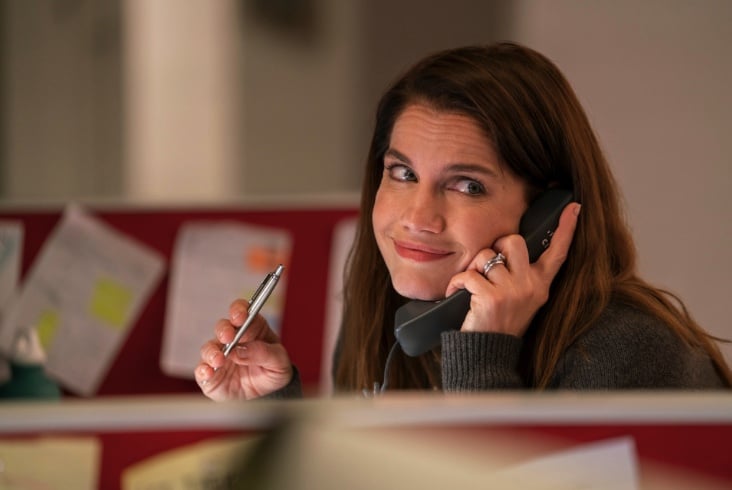 One of the most amplified parts of the show is the narrative surrounding Vivian Kent, the pregnant journalist who loses sight of herself while writing Anna's story.
The real journalist that exposed Anna's story was Jessica Pressler, whose article went viral in 2018. While Pressler was indeed pregnant at the time, most of the details around her personal life in the Netflix show are fiction, and Pressler herself was not keen on the idea of being portrayed in the series.
One particularly dramatic scene depicts Anna overstaying her welcome on a friend's yacht in Ibiza, however, this was never confirmed to be a true event.
Anna's boyfriend in the series, Chase, is thought to be based on her real-life boyfriend who she has not revealed the name of yet.
Sorokin has posted several times on Instagram offering details about her life, such as the identity of 'Chase', to reporters in exchange for money. Her hustling never stops, it seems.
All in all, many aspects of the Netflix series are accurately such as the crimes Anna committed. The details around her relationships and how exactly the money was swindled, however, remain to be speculation. Equally, Anna's true self remains a mystery as the version of her we know is inevitably clouded by Hollywood and Anna's own lies – meaning we probably will never know who Anna Sorkin really is.
For more binge-worthy Netflix content, read about the new Kanye West documentary 'Jeen-yuhs'