Images Via
Ever find yourself skating and down the street and feel like something is missing, something that sets you apart from the crowd? That's style.
Introducing Nick Thomm, the guy who has made your skateboarding style dreams a reality. And, you are welcome. Thomm has designed the most psychedelic skateboard ever to exist, so you can shred in style.
Created with an iridescent surface, and 100% Canadian Maple the new board is exactly what you need for your next skate montage. While, Thomm calls these boards luxury pieces of art. And I mean, how can you not?  Look at them. It's like when you see a really cute looking cake on Facebook, and think "Shit, it looks too good too eat". But you always find the strength to destroy it, well I do anyway. Rest assured, these awesome boards are completely fine to shred on, although, they cost quite a price coming in at 229 DOLLARS… for just the board.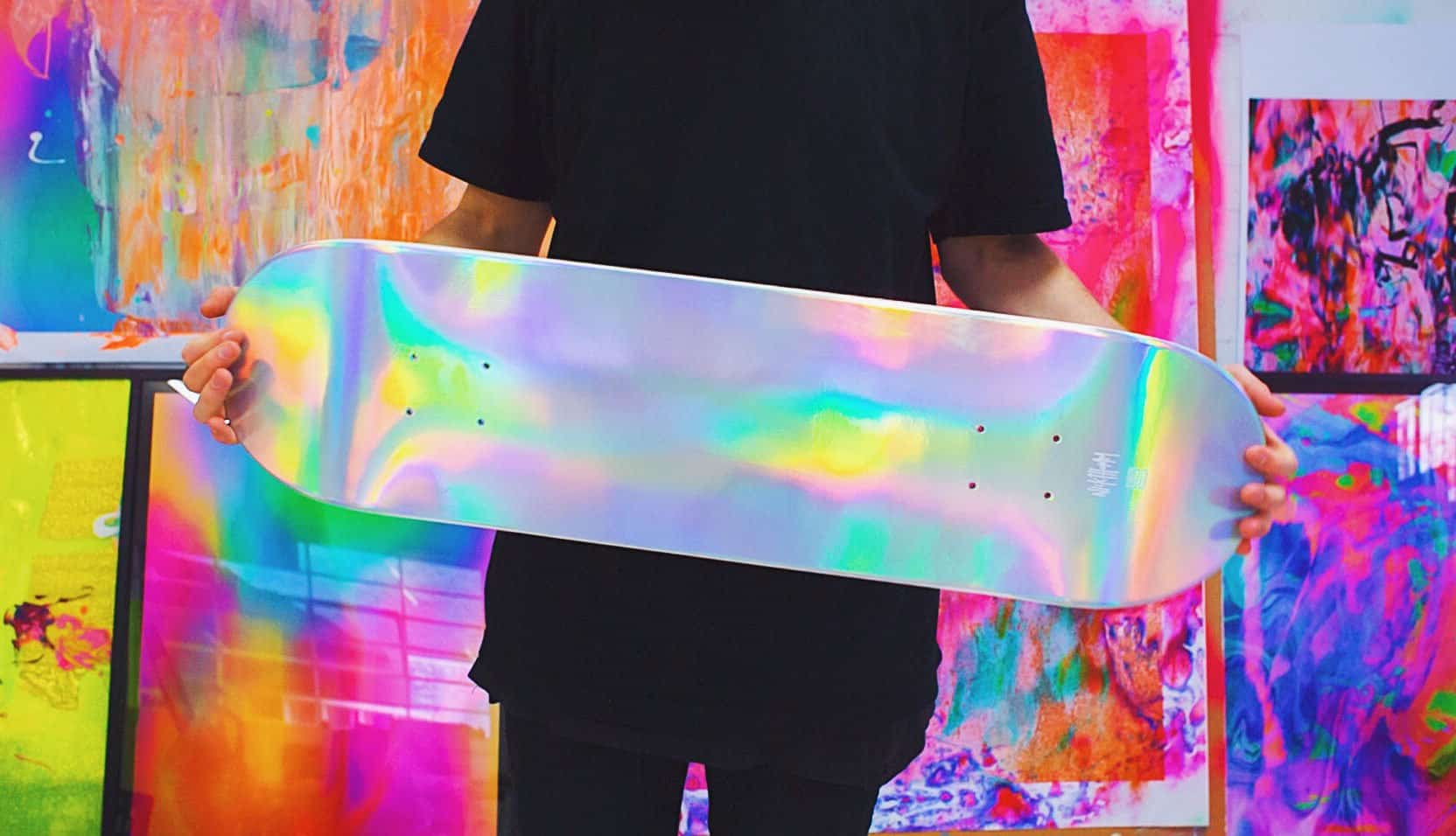 If you have the cash, and are considering buying on of these beauties (Or even if you're not. I definitely recommend checking out the video of the boards in action. I know, I know I should focus on the skills etc. But, my god those boards look so cool when the guys in the video are doing manoeuvres on them.
Sold? Make sure to get your hands on these ASAP because quantities are super limited. Which, just makes them even cooler.
If you enjoyed this, and the pretty skateboard made you feel all happy inside. And now you never want to leave the Trill website, check this article out! It's bound to make you smile.