Okay, so despite the overwhelming media coverage on the global pandemic and world-wide Black Lives Matter movement, lego building challenges are in full force.
YouTuber Mr. Beast set at $50,000 (£39,477) prize fund for the team that could build the tallest lego tower in 12 hours. Mr. Beast does a lot more than build legos though. The YouTube star, well how to I put this, spends a lot of money? Does everything on an incredibly large scale?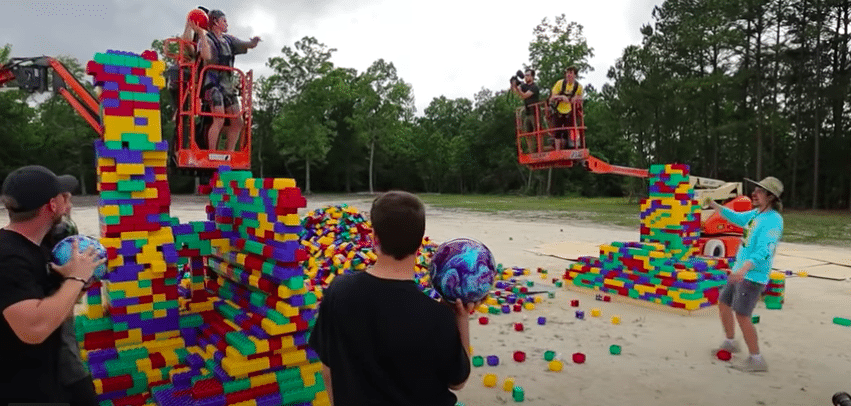 I'll list some of the titles of his YouTube videos: $50,00 Hide and Seek Challenge, Spending 1,000,000 in 24 Hours, I Bought Everything in a Store Challenge. So yeah, now you know.
Back to his Lego Challenge. His friends recruited some assistance and set to work. Opposing teams were aloud to through bowling balls at each other's towers and surprisingly this didn't even leave a dent.
This was no amateur competition. I'm talking heavy duty construction equipment, cement pouring, high pitched screaming.
What I still don't understand is where Mr. Beast gets all this money? Don't worry I did some research. Two words– Brand Deals. The viral YouTube star makes 1,000,000 brand deals that fund his hilarious video challenges. The more popular he becomes the more he's a sought after icon for brands.
Wouldn't it be awesome to get millions of dollars for building lego towers? Not too long ago Mr. Beast teamed up with YouTube David Dobrik to create the world's biggest elephant toothpaste explosion.
Images via